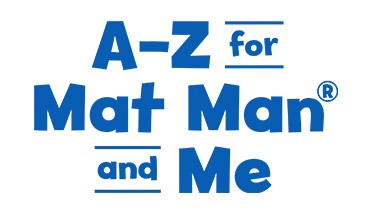 SCIENCE OF READING
Each program text embeds crucial skills that help students begin to hear sounds in words, spot sight words, and acquire word recognition strategies.

Learn More
Discover
A-Z FOR MAT MAN AND ME
New! Science of Reading Download
The program teaches students explicitly and sequentially
through multimodal instruction and practice
The program's instructional design is built on the premise that children learn best when skills are set in context of the "why."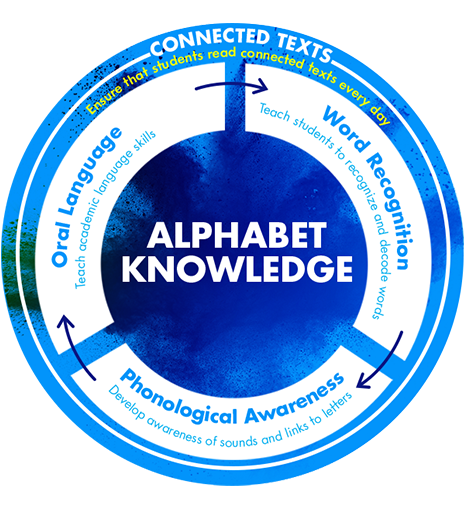 A-Z for Mat Man and Me uses the following four principles to drive instruction and practice:
Teach academic language skills

Develop awareness of sounds and links to letters

Teach students to decode and recognize words

Ensure that students read connected text every day
This white paper collects academic research that shows how children who develop foundational literacy skills in A—Z for Mat Man and Me are better prepared to meet the rigorous demands of school.
Students develop into proficient readers when they receive systematic, and explicit instruction. A-Z for Mat Man and Me offers both.
Systematic: Letter Learning lessons for each book are highly structured to teach each letter of the alphabet. Meaning Making lessons reinforce the use of letters in words and stories.
Explicit: Each letter's name, sound, and form are explicitly taught, practiced, and applied.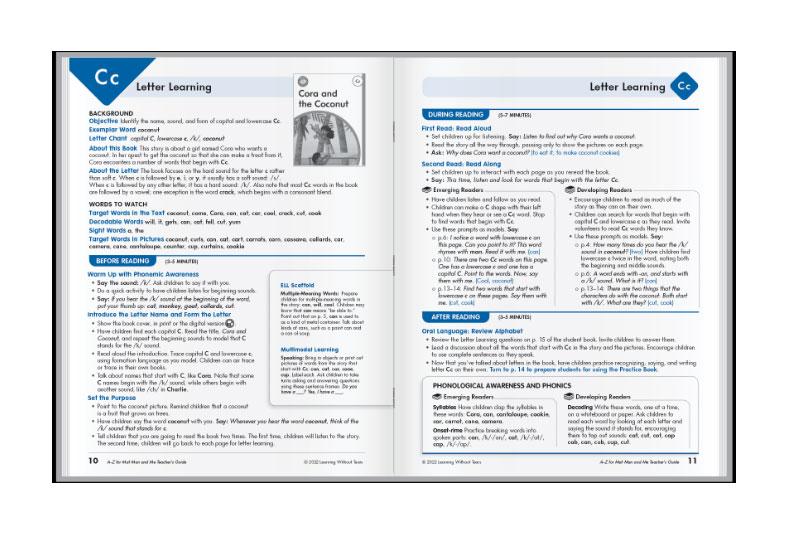 A-Z for Mat Man and Me Teacher's Guide
Structured Flexibility
The program's letter sequence was designed to help students start reading as soon as possible. Letters like m, t, and a are taught first, because they occur frequently in simple words, giving students a strong foundation as they explore new words. You can also alter the letter sequence to your liking using the Interactive Teaching Tool.
Popular Products & Courses
TESTIMONIALS
"The intertwined connections to real world, real life and all the learning modalities facilitate learner success."
Vanessa Brown, B.A., M.Ed.
Retired Assistant Principal and ELA Coordinator

"With the implementation of the teacher's guide, activity books and manipulatives, Pre-K teachers have the tools they need to successfully prepare young children for kindergarten."
Schronda McKnight-Burns M. Ed.
Assistant Director of Early Childhood Education

"The active teaching really brings the workbook to life by adding in different interactive learning strategies and activities on each page."
Lanor Payne, Ph.D
Director of Early Childhood

"Our students have used Keyboarding Without Tears for years. This program goes beyond nurturing students' typing skills. It gives them the confidence with technology they need to truly succeed today."
Mary Toomey
Assistant Superintendent