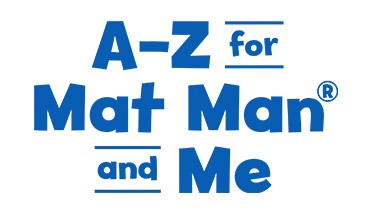 AN INTEGRATED APPROACH
A-Z for Mat Man and Me teaches the alphabet in a joyful, interactive way. The instructional design integrates skills so that children are working toward reading comprehension.

Learn More
Discover
A-Z FOR MAT MAN AND ME
AN INTEGRATED APPROACH TO LEARNING
Each student letter book is built with connected text, providing students with the systematic letter and phonics patterns they need as they work toward reading comprehension.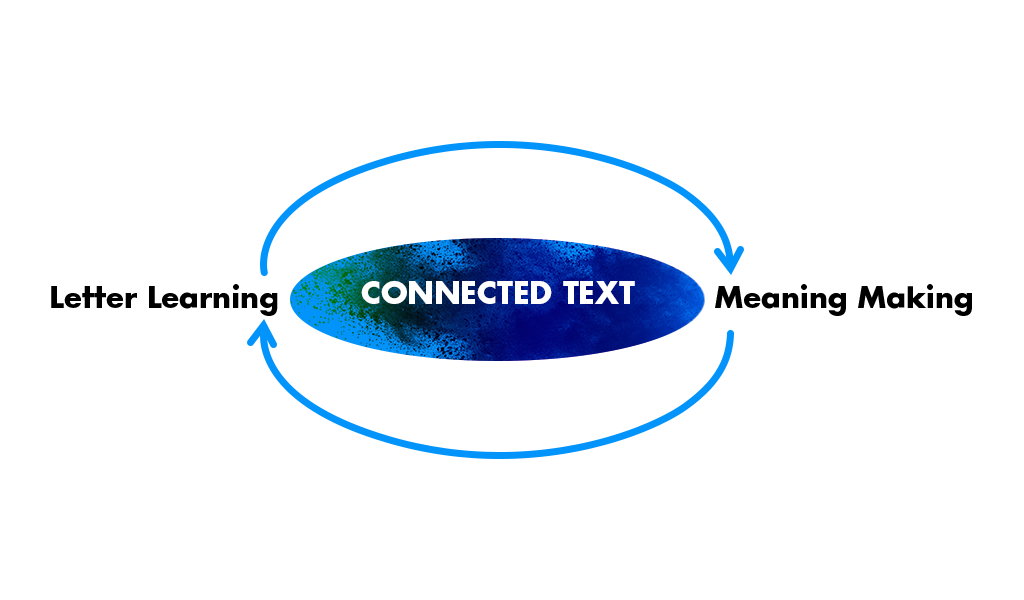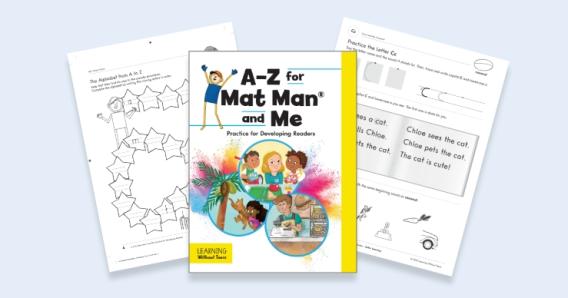 Multicriteria Text
The student letter books tie learning together. Each book connects code-based foundational skills with meaning-based comprehension skills so that each reading session is purposeful and impactful.
Includes a mix of target letter-sound words, decodable words, sight words, and story words

Stories with characters, settings, and plots that drive students' thoughts and discussions

Shared reading opportunities to get children to attend to print, letters, words, and ideas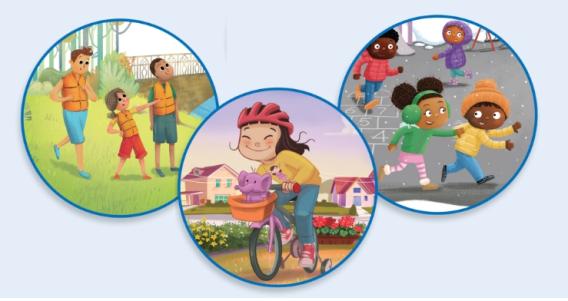 Cultural Diversity
The letter stories feature contemporary settings and cultures from all around the world. Students will encounter characters and situations in which they can see themselves, while also experiencing other cultures at the same time.
Features characters in common situations children experience

Broadens children's understanding of diverse cultures and topics
Shop A-Z for Mat Man and Me
Explore flexible products that make learning how to read easy and fun.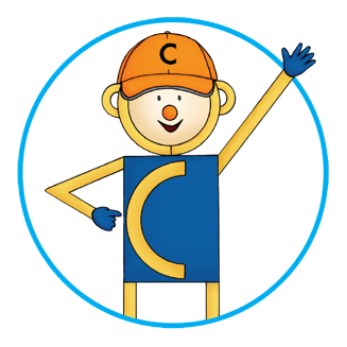 Social-Emotional Learning
SEL is woven throughout every lesson and letter story. As students read, think, talk, and write or draw, they explore five key SEL habits grounded in the CASEL core competencies.
In each story, the main character faces a problem. As the character works through the problem, readers see examples of how a positive habit can manifest in everyday situations.
Problem Solving

Persistence

Cooperation

Kindness
Popular Products & Courses
TESTIMONIALS
"The intertwined connections to real world, real life and all the learning modalities facilitate learner success."
Vanessa Brown, B.A., M.Ed.
Retired Assistant Principal and ELA Coordinator


"With the implementation of the teacher's guide, activity books and manipulatives, Pre-K teachers have the tools they need to successfully prepare young children for kindergarten."
Schronda McKnight-Burns M. Ed.
Assistant Director of Early Childhood Education


"The active teaching really brings the workbook to life by adding in different interactive learning strategies and activities on each page."
Lanor Payne, Ph.D
Director of Early Childhood


"Our students have used Keyboarding Without Tears for years. This program goes beyond nurturing students' typing skills. It gives them the confidence with technology they need to truly succeed today."
Mary Toomey
Assistant Superintendent