Phonics, Reading, and Me
Phonics, Reading, and Me™ gives students a pathway from learning letters to fluent reading. With intentional print and digital support for teachers and students, it's easy to use, and designed to deliver what educators care most about in phonics instruction—achievement, engagement, and quality materials.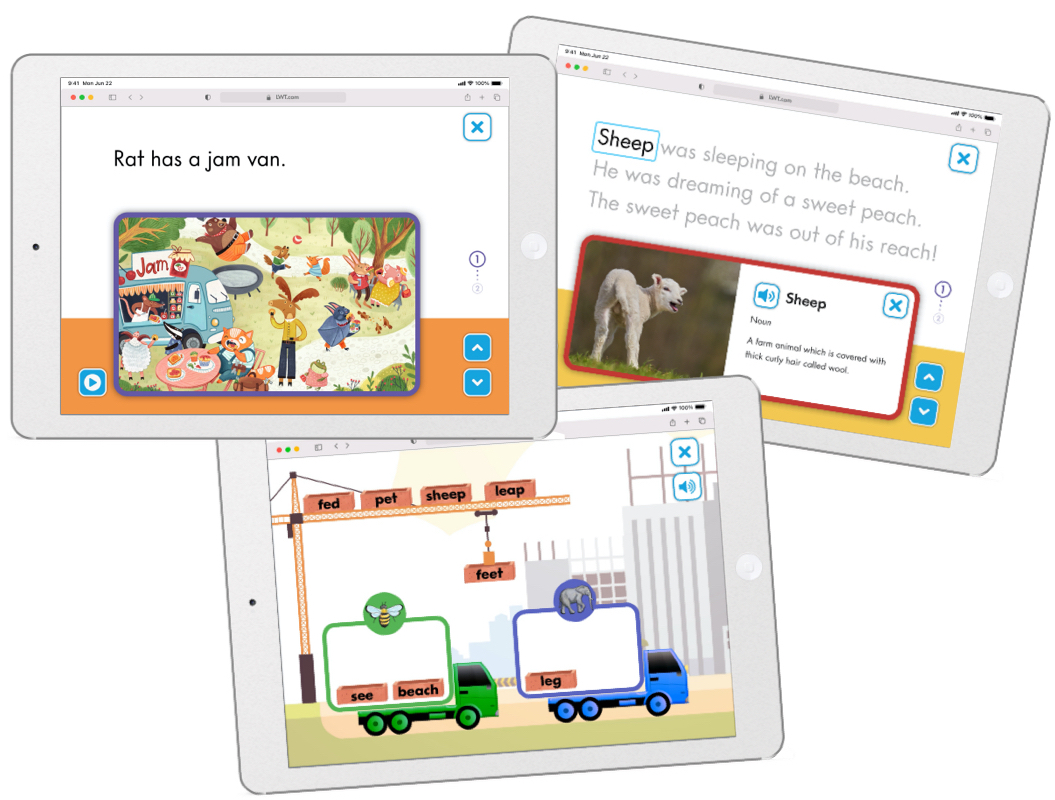 Intentional Print and Digital Program
MULTI-CRITERIA TEXTS for small-group instruction, with digital texts that include scaffolded support
MULTIMODAL PRACTICE via the Reading Response Journal and online activities
DISTRICT-WIDE INSIGHTS to program usage through the +Live Insights dashboard
DIFFERENTIATION with print lessons supports an online, adaptive path for each student
Start Exploring
See a sample of the program's Teacher Lesson Cards. These cards provide explicit instruction for each phonics skill and text set, supporting students on their path to reading fluency.
Look Inside