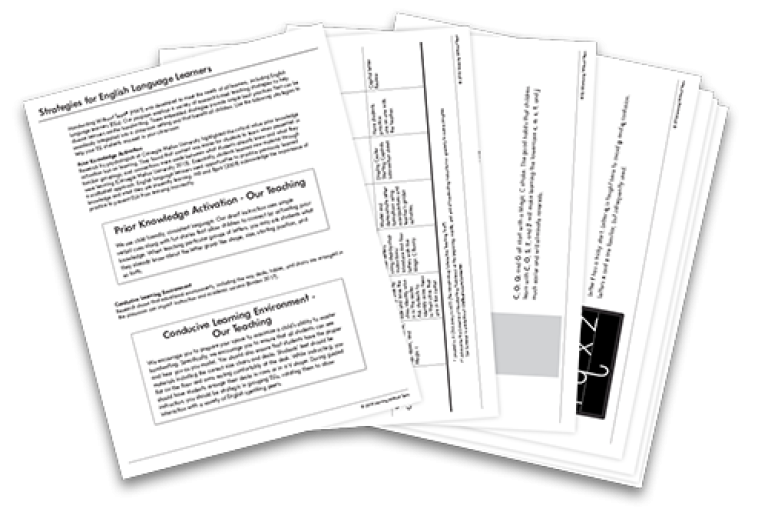 Handwriting Without Tears was developed to meet the needs of all learners, including English Language Learners (ELLs).
Our award-winning, research-based approach supports students with different learning styles, abilities, and backgrounds. To provide differentiated instruction for diverse learners and a seamless transition into any classroom setting, our ELL strategies are integrated into our curriculum.
Learn more about how to implement our ELL handwriting strategies in your classroom and check out our ELL handwriting resources.