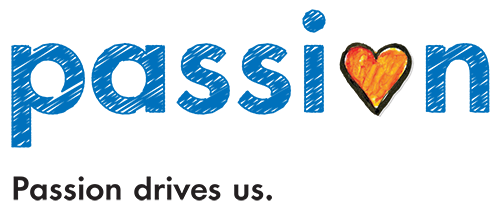 Passion
We are inspired because we believe in what we are doing and where we are going, and we are committed to our mission because we are helping children succeed. This drives our daily work.
We value passion, perserverance, resourcefulness, and curiosity.
While our work is important and we are serious about what we produce, we are not corporate, dull, or boring. We find joy and meaning in our work and have fun while working hard. Everyone plays a part in making time for spontaneity and laughter.
Innovation
We celebrate the innovator inside.
We have grown from one amazing entrepreneur to a team of many. Harnessing the history that got us where we are today, we are fueled by the independence, creativity, and innovative spirit of each team member. We believe that if you are not moving forward, you are moving backward.
This is an idea-generating environment, and one in which people reach out to one another, recognizing individual and collective strengths and talents.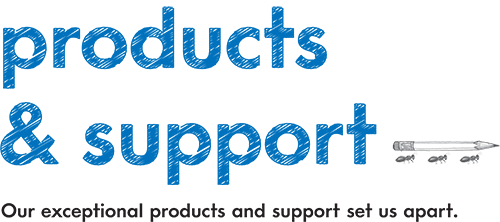 Products and Support
Our exceptional products and support set us apart.
Our products are not just effective, they are easy to teach and easy to learn. We make teaching and learning fun and engaging with hands-on materials that make us different. Our products are based on our knowledge of children, how they develop, and the steps that prepare a child to be successful.
Our customer support is extensive in scope and depth and our customer interactions are friendly. Creating exceptional products, services, and support is at the heart of what we do. Making our products accessible enables us to serve the greatest number of children.
Simplicity
Simplicity creates clarity.
It takes more work and dedication to keep things simple, but it is an absolutely necessary pursuit for us. In a world of acronyms, business talk, high definition screens, and high gloss, we are standing firm.
We are resolute about not using fancy words or imagery that causes confusion. Instead, we use clear, direct, and uncomplicated language, design, and images—even font styles and sizes—so that we are understood, both by our customers and by each other.


Excellence
Pride in delivering excellence.
We strive to produce at our highest potential to ensure that everything we deliver is the best it can be. The outcome is excellence and deep pride in our work.
We persist in working on and doing things that produce results in the most reasonable, cost-effective, efficient, and practical way.
Every team member is critical to the things we care about—outcomes for children, customer satisfaction, company growth, and a sustainable workplace.
Collaboration
Our interactions are respectful and collaborative.
We believe the differences people bring enhance our work and our productivity. We respect different styles and each other's uniqueness.
We work hard to build collaborative relationships through candid communications and consistency of actions. We are straightforward and trustworthy.
Our friendly and familiar spirit is demonstrated in our interactions with one another.
It takes hard work to produce at our level, and we always challenge ourselves and expect to be challenged by others. This is fundamental to learning and growing. At times, we make mistakes. We expect them, own them, and learn from them.
Everyone is encouraged to share ideas and opinions, and to be thoughtful and open about the ideas and opinions of others.


Evolution
Evolution is imperative.
We are a growing, thriving business. We live change. In all cases, we resist becoming comfortable with the status quo.
We drive change by having the courage to change course. Sometimes we change to improve something—our products, our relationships, or our efficiencies. Sometimes we change to pursue a new opportunity or to meet a market challenge. When the opportunity or need for change comes our way, we work to embrace it.