We are committed to providing high-quality, competitive benefits for employees and their families.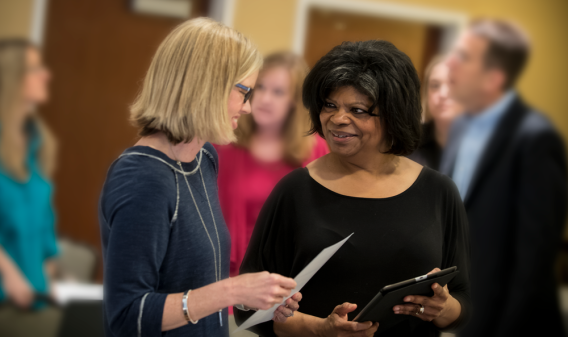 The Basics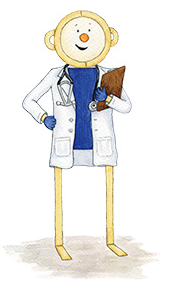 You will find a robust benefits package with various options to fit your health insurance needs! Learning Without Tears strives to offer high-quality, innovative, and competitive benefits. Many benefits, including health insurance, start the first day of the month following your start date.
Medical, and Vision coverage is offered through United Healthcare, which includes access to wellness resources, and discounts, and Virtual Visits. United Healthcare has a large network of in-network providers across all plans with simple online access to verify physicians, clinics, and hospitals in your area.
MEDICAL: Employees choose from three plan options, including PPO, HMO & HSA medical plans. Preventative services are covered 100% through in-network providers.
DENTAL: Currently coverage is offered through Delta Dental. Preventative services are covered 100% through in-network providers.
VISION: Exam(s), frames, contact lens, and more are available through in and out of network providers.
PROTECTION INSURANCES: We don't want you to stress about unlikely "what ifs". We provide life and ad&d insurance and short and long term disability policies, at no cost to the employee. Supplemental short term disability, life and ad&d insurance, accident, critical illness, and hospital indemnity is also available for additional coverage.
FLEXIBLE SPENDING ACCOUNT (FSA): Eligible employees have the option of enrolling in a flexible spending account program. This program allows employees to set aside pretax dollars to be used for dependent care services and medical expenses, such as co-pays, lab fees, and other out of pocket medical expenses.
Work Life Fit
PAID TIME OFF (PTO): We understand the importance of taking time away from work to rest and relax. You start accruing PTO on day 1 with incremental increases at one, two, five, ten, and fifteen years of service! In addition to PTO we also offer 40 hours of sick leave per year.

HOLIDAYS: Learning Without Tears recognizes 14 paid holidays per year: New Year's Day, Martin Luther King Jr. Day, Memorial Day, Independence Day, Labor Day, Thanksgiving Day, the day after Thanksgiving, Christmas Day, two floating holidays on the dates of your choice, and four Collaboration Days (between Christmas Day & New Year's Day).
FLEXIBLE SCHEDULING: To help employees balance work, life, and family, you have the flexibility of working more on certain days to balance working for part of another day for events such as doctors' visits, parent/child meeting, caring for a sick family member at home, or for personal recuperating.
FAMILY LEAVE: Employees are eligible for up to four weeks of paid family leave per year, to be paired with the Family Medical Leave Act (FMLA) or a Medical Leave of Absence (MLOA).
Financial
COMPENSATION: We offer competitive wages. We want our team to work hard and be rewarded in return. Salary may increase with annual performance reviews. In addition, employees are eligible for discretionary bonuses that are typically awarded each year.
401(K) PLAN: Eligible employees have the opportunity to participate in our 401(k) Plan. Employees may make an elective deferral up to 100% of compensation in any calendar year that does not exceed the annual dollar amount permitted by law. Learning Without Tears may also contribute 3% of your annual salary into the plan each year after one year of employment.

EMPLOYEE ASSISTANCE PROGRAM (EAP): Employees have access to a confidential counseling service for personal issues that may arise. The program also provides access to legal consultation services, financial consultants, estate guidance, and professionals who can assist with elder care, education, adoption, and relocation referrals.
Community & Culture
CULTURE: We think you will agree with us that Learning Without Tears embodies the spirit of the best family-run businesses. Our goal is to keep relationships collegial, informal, and very productive. Our team is very close-knit and extremely focused on work and getting things done in a busy environment. We strive to have our interactions, both internal and external, be candid, responsible, and sincere. You will find that the pursuit of helping others drives how we work together.

EDUCATION & PROFESSIONAL DEVELOPMENT: Employees may attend a company sponsored professional development workshop as an introduction to our product lines. Additionally, if you need training to do your job or to maintain a professional certification you can speak with your supervisor to help determine if your costs are eligible to be covered by Learning Without Tears.
CHARITABLE OPPORTUNITIES: We recognize the importance of being a good philanthropic leader by supporting charitable non-profit organizations. With the company's charitable contributions program, Learning Without Tears makes regular donations to organizations throughout the year selected by employees. Through this program, Learning Without Tears has been able to donate to multiple different charities, supporting various causes.
Additionally, eligible employees may use a company-paid volunteer day to select a cause or organization they are passionate about to donate their time.
EEO Statement
It is the policy of Learning Without Tears™ to provide equal employment opportunity for all applicants and employees. Learning Without Tears does not discriminate on the basis of race, color, religion, sex, national origin, age, disability, sexual orientation, gender identity or expression, or veteran status. This policy applies to all areas of employment including recruitment, hiring, training, promotion, compensation, benefits, transfers, and social and recreational programs.