NEW! 2023 Learning Without Tears Catalog
We start with a line. Students begin their literacy journey with the first marks they make on paper. From there, they start printing, recognizing letter sounds, and building the phonics skills they need to become proficient readers and writers.  
In our new catalog, discover how our unique solutions can help guide your Pre-K–5 students along the pathway to literacy. 
Save 15%* on all 2023 catalog orders with code SAVE2023DG
View Now
Contact Sales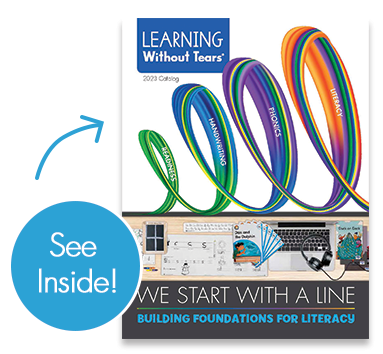 Phonics, Reading and Me™
Help students in Grades K−3 master the skills they need to become proficient readers. This new supplemental literacy program, aligned to the Science of Reading, prioritizes phonics skills that can be difficult to learn. Using integrated print texts and digital activities, teachers can guide all learners on their pathway to fluency.
View Now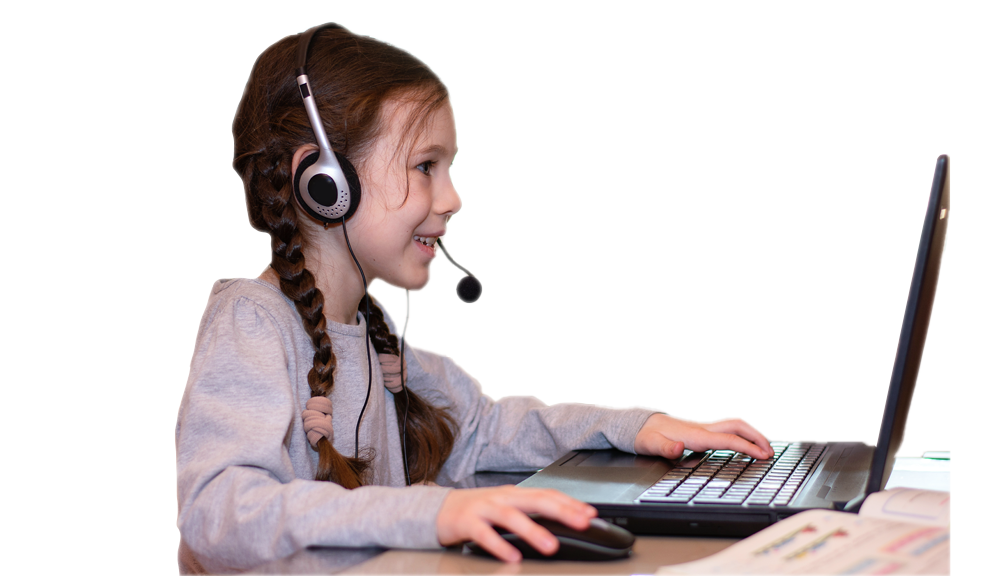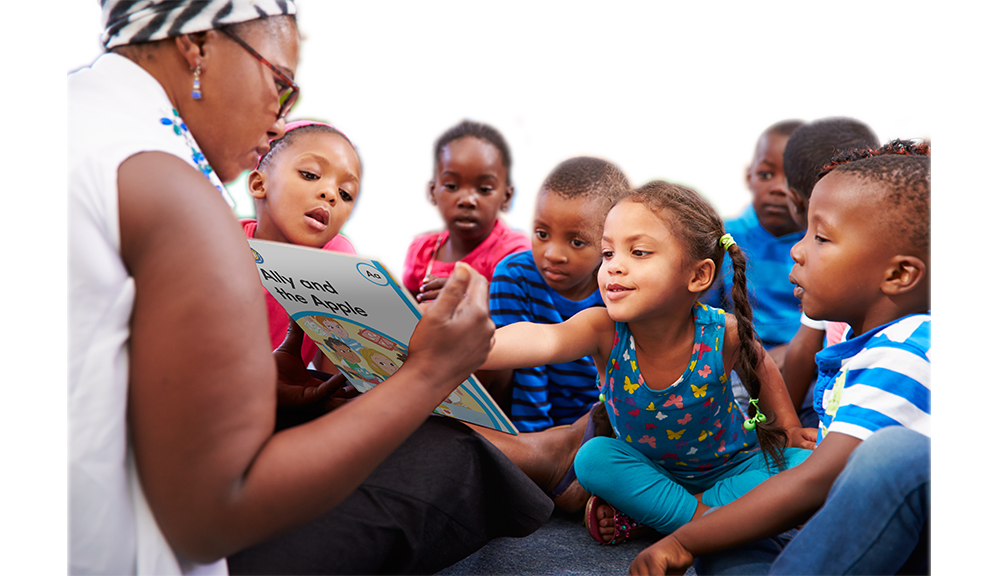 A-Z for Mat Man® and Me
Seamlessly bring the ABCs to life for students in Grades Pre-K−1 while building foundational literacy skills with our letter book series and digital activities. Each of the illustrated letter books in A-Z for Mat Man and Me introduces a letter of the alphabet and emphasizes its associated sound through captivating, visual stories. Extend learning with classroom and student apps that enliven readings of the books, launch playful interactive experiences, and refine literacy skills through practice. 
View Now
Handwriting
Our award-winning Handwriting Without Tears program meets ESSA Tier 2 Evidence Criteria as proven by a rigorous study by Johns Hopkins School of Education.  This unique, integrated print and digital curriculum provides research-proven resources that engage students in Grades Pre-K−5. Whether students are just beginning to print or learning cursive in the classroom, online, or at home—our handwriting resources can help them develop automaticity and fluency.  
View Now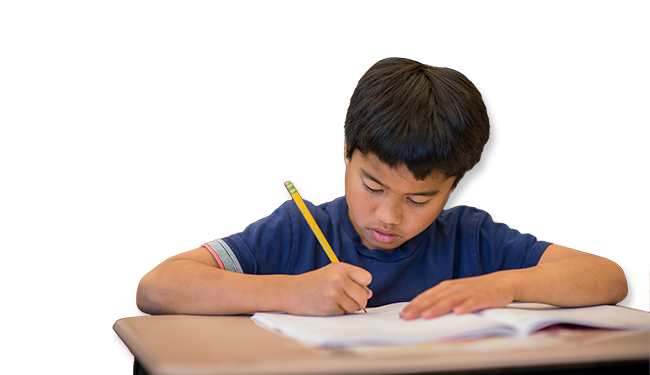 Writing
Guide K–5 students along their writing journeys with scaffolded support that hones writing fluency, language, and vocabulary. Building Writers composition books supplement classroom writing instruction and help students develop the skills they need to become successful independent writers.  
View Now
Handwriting Support
Use our time-tested handwriting resources to guide your students toward print and cursive success! These intuitive products help young learners develop good handwriting habits while having fun. 
View Now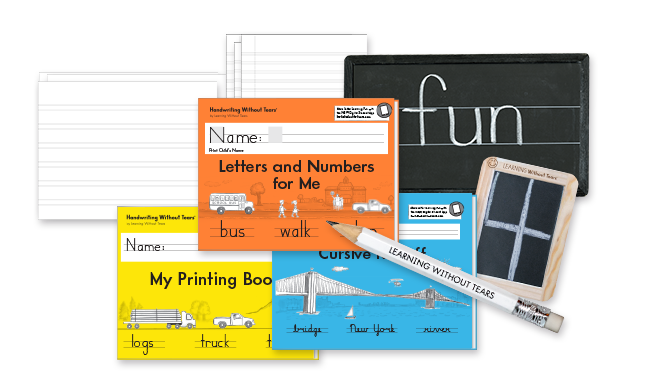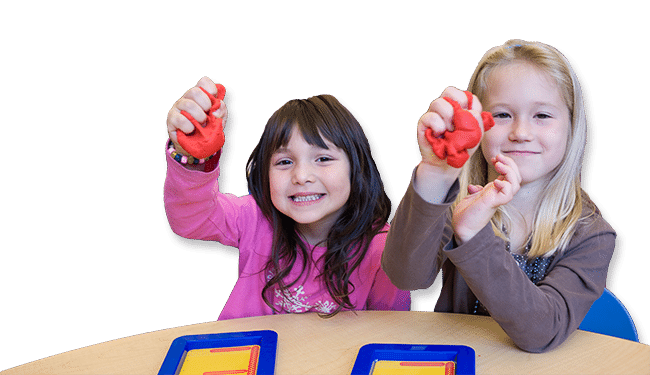 Pre−K
Get Set for School® offers a complete Pre-K curriculum that prepares students for kindergarten by helping them develop the foundational skills necessary for overall academic success. With activities that include hands-on movement, interactive play, lively music, and child-friendly teaching strategies, students learn and have fun at the same time.  
Learn More
Keyboarding
Today's students need keyboarding skills more than ever before. Keyboarding Without Tears is a digital curriculum that nurtures proper keyboarding technique and online test-taking skills through multimodal lessons, leading to success at the keyboard and beyond.  The new Assessment Accelerator module now includes 30 new activities designed to help students in Grades 3−5 reinforce online test-taking skills such as construct a response, highlighting, graphing, equation building, and more. 
View Now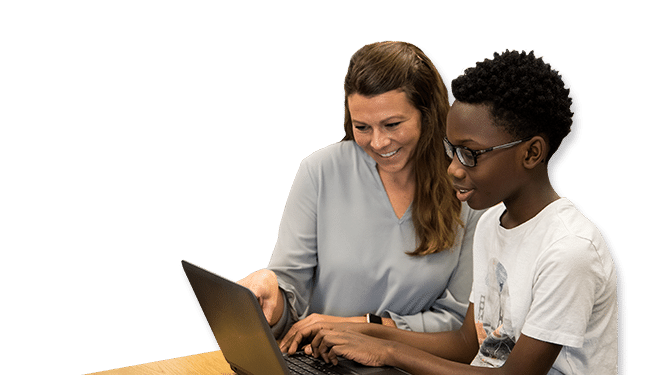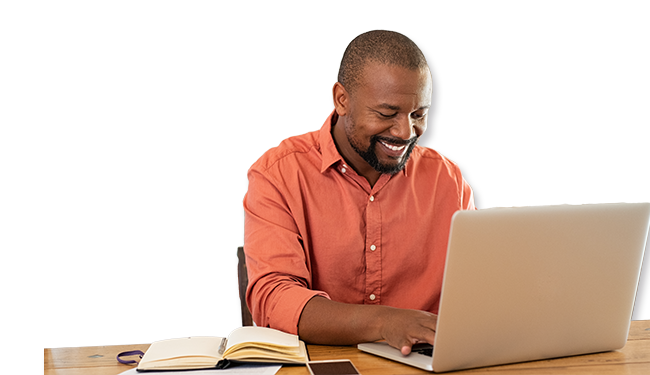 Professional Development
From live, virtual workshops to onsite training, Learning Without Tears provides engaging, interactive professional learning options that include tips you can use right away in your Pre-K−5 classroom. Discover workshops and virtual training that cover early literacy, handwriting, writing, keyboarding, and more. 
Learn More
*Offer is valid for purchases on our online shop. Cannot be combined with other offers, not valid on previous purchases, and may only be used once per customer. Expires on December 31, 2023.