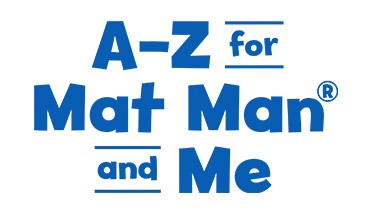 PURPOSEFUL DIGITAL EXPERIENCES
Digital tools, resources, and activities deepen your early literacy instructions with options that meet the needs of each student.

Learn More
Discover
A-Z FOR MAT MAN AND ME
The print experience is extended beyond the classroom with teacher and student apps. Students reinforce crucial literacy skills through read-alouds and activities that keep the learning spark alive.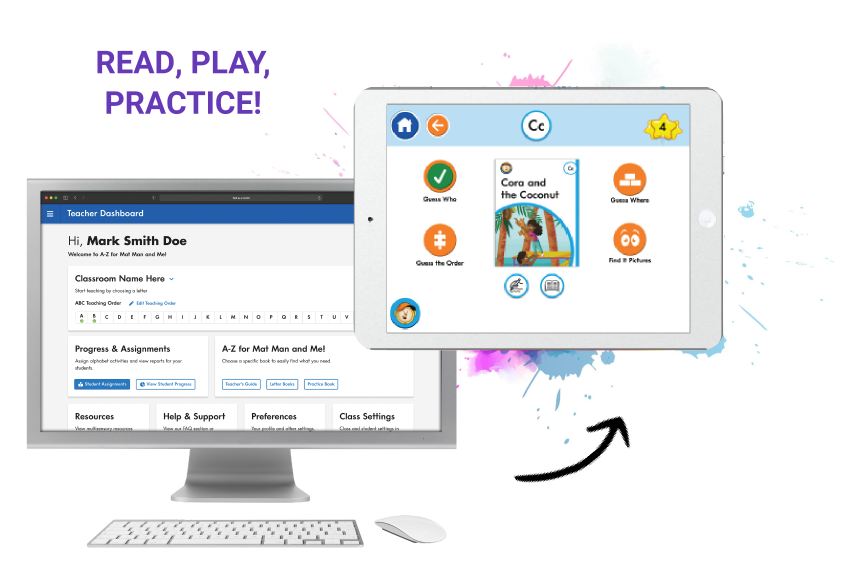 By combining the teacher dashboard with a student app, teachers can enliven readings of the student letter books, launch playful interactive experiences, and refine literacy skills through practice.
This digital dashboard is everything you need to plan amazing lessons. It gives teachers instant access to digital editions of all program books, along with read-alouds and fun activities they can project onto whiteboards to broaden instructional options.
Read-Aloud
Project each book on a whiteboard, with read-alouds from diverse voices that highlight words as they are read.
Activities and Games
Keep the letter learning spark alive with fun activities like Find It Pictures, featuring characters in the letter books.
Embedded Guidance
From letter formations to step-by-step assessments and how-to videos, the help you need is at your fingertips.
Resources
Bring letter instruction to life with videos that connect each lesson to creatures and concepts that enliven learning.
Options for Formative and Summative Assessment
Resources for using A-Z for Mat Man and Me to support and enhance the Get Set School Program and align to CASEL standards.
Family Letters that include fun activities to do at home to reinforce learning.
With the Student App, early literacy learners get a robust platform they can use for independent practice, including immersive, skills-building games and read-alouds for each letter story. Teachers assign each letter-based lesson, giving students a variety of opportunities for fun practice that reinforces literacy skills.
Read-Alouds
Students can follow along with read-alouds featuring diverse voices that strengthen letter-to-sound connections.
Letter-Based Games
Infuse some fun into practice time with interactive games that feature characters from the letter books.
Activities
Students earn stickers by completing activities like Starting Sounds that help them build letter-sound connections.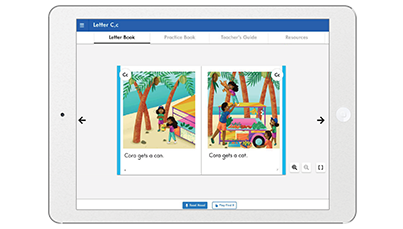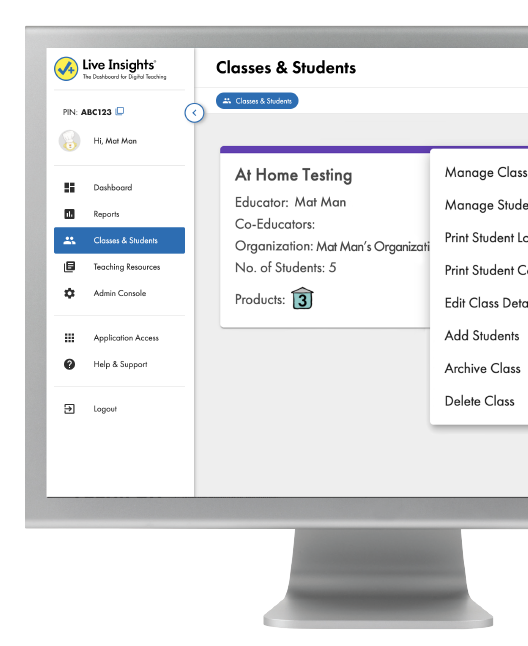 +Live Insights Helps You Deliver Success
This breakthrough dashboard for digital teaching is your portal for administrative features across the full suite of Learning Without Tears' digital products. Users can generate reports that reviews a district's engagements with our learning products, including a district, school, or classroom's overall curriculum program, the number of active students, and the amount of time spent on each program.
Seamlessly set up classrooms
Integrate with other platforms
Generate reports from digital products
Manage classroom rosters
View all products and licenses
Access help and online support
Popular Products & Courses
TESTIMONIALS
"The intertwined connections to real world, real life and all the learning modalities facilitate learner success."
Vanessa Brown, B.A., M.Ed.
Retired Assistant Principal and ELA Coordinator

"With the implementation of the teacher's guide, activity books and manipulatives, Pre-K teachers have the tools they need to successfully prepare young children for kindergarten."
Schronda McKnight-Burns M. Ed.
Assistant Director of Early Childhood Education

"The active teaching really brings the workbook to life by adding in different interactive learning strategies and activities on each page."
Lanor Payne, Ph.D
Director of Early Childhood

"Our students have used Keyboarding Without Tears for years. This program goes beyond nurturing students' typing skills. It gives them the confidence with technology they need to truly succeed today."
Mary Toomey
Assistant Superintendent