Discover
A-Z FOR MAT MAN AND ME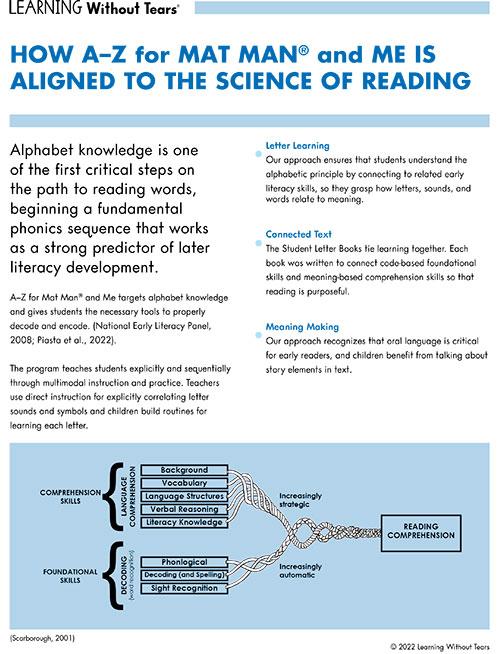 Alphabet knowledge is one of the first critical steps on the path to reading words, beginning a fundamental phonics sequence that works as a strong predictor of later literacy development. Fill out the form to the right to download our alignment paper.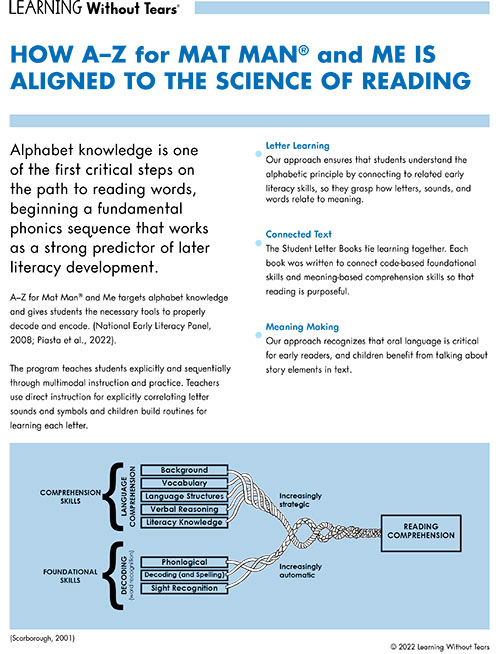 Science of Reading Download
A–Z for Mat Man® and Me targets alphabet knowledge and gives students the necessary tools to properly decode and encode. (National Early Literacy Panel, 2008; Piasta et al., 2022).
The program teaches students explicitly and sequentially through multimodal instruction and practice. Teachers use direct instruction for explicitly correlating letter sounds and symbols and children build routines for learning each letter.
Download Now