Cross-Curricular Instruction
Handwriting Without Tears' student editions are designed to impart more than fluent writing skills. Embedded activities in each edition help students connect handwriting to grade-appropriate math, social studies, ELA, and science topics.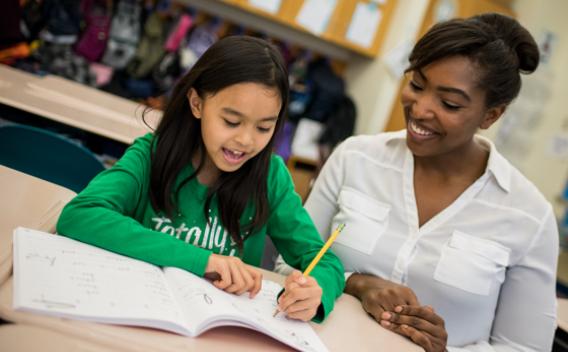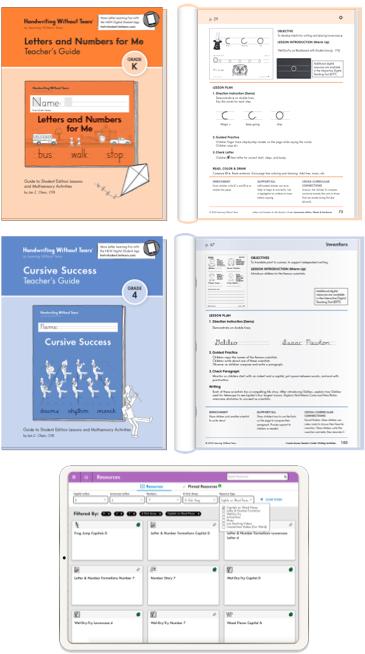 Teacher's Guides and Student Editions
Make the most of your instructional time with cross-curricular activities that enrich each lesson. Each teacher's guide provides strategies and classroom activities help you teach handwriting and review other grade-appropriate skills and topics that connect to other lessons.
When children learn lowercase o, they learn that O is for owl. The lesson then includes a social studies connection to go through an exercise where children compare nocturnal animals (like owls) with diurnal animals. These connections help reinforce learning and make handwriting relevant in all subjects.
• Develops essential writing skills with cross-curricular topics.
• Reduces prep time with ready-to-teach lessons
• Designed to supplement any writing block and support overall writing
instruction.
Explore Our World Through Letters
The Interactive Digital Teaching Tool provides a huge library of animations, music, and videos that connect letters to our world. Jump from the W letter formation animation to a video of whales to make a memorable morning lesson.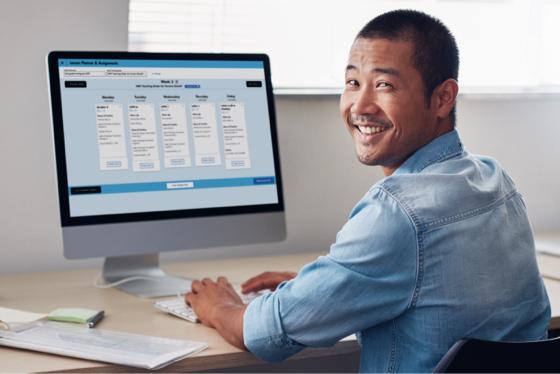 Interactive lessons and videos are just the start. The IDTT is the premiere digital platform for teaching handwriting today. It comes loaded with dozens of lesson plans and the ability to customize the order of instruction to suit any ELA curriculum.
• Access digital student editions and digital teacher's guides
• Show engaging videos, music, and animations to support instruction
• Lesson planner tool saves time with a broad overview of each week
• Assign lessons to students they'll access on the Digital Student App
• Customize letter order to suit your ELA needs
• Access digital formation tools

To get started, access your free trial today!
See the Handwriting Without Tears Process
Aligned to ESSER and ESSA
Handwriting Without Tears is eligible for educational grants and funding. The program meets ESSA's Promising evidence criteria, with materials aligned to ESSER funding's allowable activities.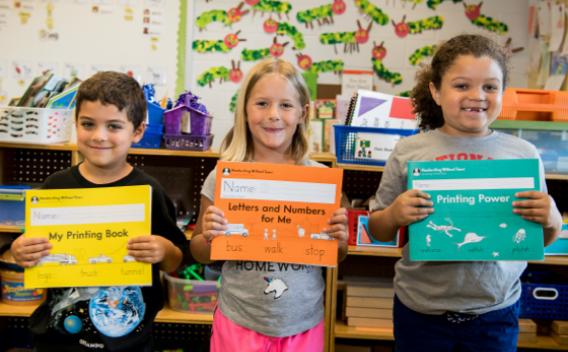 Popular Products & Courses
TESTIMONIALS
"The teachers are sold on the program because the children are engaged, and it works. It's a win-win!"
Melissa McHugh
Special Education Teacher

"With the implementation of the teacher's guide, activity books and manipulatives, Pre-K teachers have the tools they need to successfully prepare young children for kindergarten."
Schronda McKnight-Burns M. Ed.
Assistant Director of Early Childhood Education


"The active teaching really brings the workbook to life by adding in different interactive learning strategies and activities on each page."
Lanor Payne, Ph.D
Director of Early Childhood


"Our students have used Keyboarding Without Tears for years. This program goes beyond nurturing students' typing skills. It gives them the confidence with technology they need to truly succeed today."
Mary Toomey
Assistant Superintendent