Intuitive, Effective Design
Handwriting Without Tears features a clean, intuitive design. Students are invited to learn our unique letter formations through child-friendly, straightforward language and large, step-by-step models that make learning each stroke simple and fun.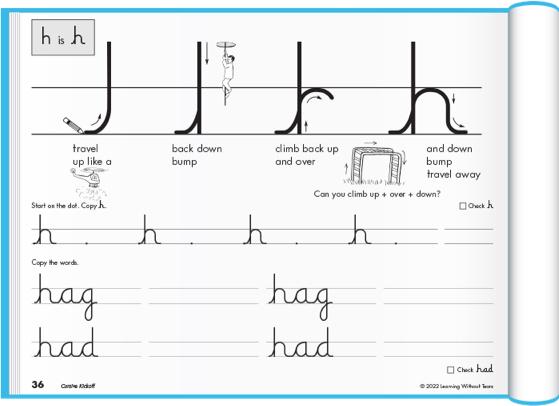 Pre-K–5 students move through a developmentally appropriate teaching order from capital, to lowercase, and cursive letters. This design helps children master handwriting skills in the easiest, most efficient way. Instead of teaching 52 letter symbols with a mishmash of different sizes, positions, and confusing starting places, we divide and conquer.
See the Developmental Approach to Handwriting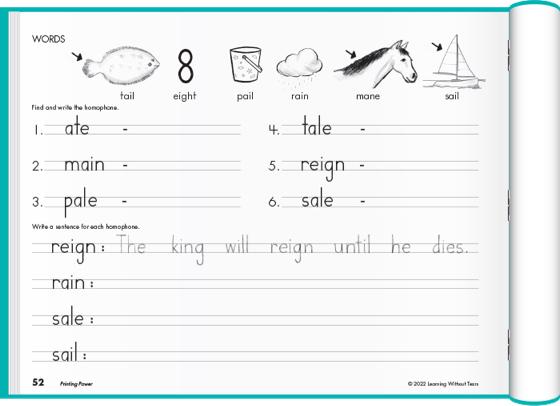 Handwriting Student Editions from K–5
The black and white pages in our student editions are clean and clear. The simple design is appealing to students, inviting them to color and draw once they have finished each lesson. The illustrations serve multiple purposes, reinforcing the letter sound, and promoting left-to-right directionality that encourages correct visual tracking and writing direction.
Emergent Writing for Pre-K
Our developmentally appropriate Pre-K program, Readiness & Writing, builds emergent writing skills, giving students a strong early literacy foundation and preparing them for the rigors of elementary school and the years ahead. Students will learn social-emotional and readiness skills , develop fine motor skills, learn to hold a crayon, and explore with manipulatives like Wood Pieces to help them learn body parts, position words, and the vocabulary to describe capital letters and numbers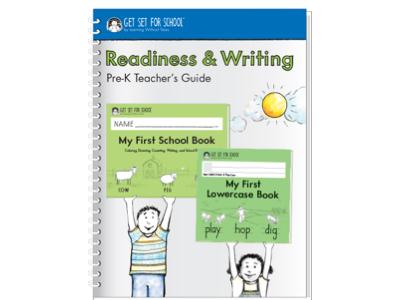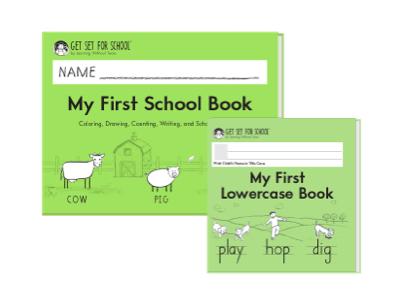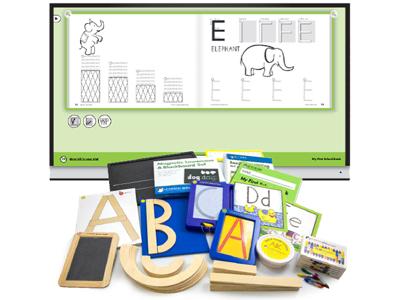 See the Handwriting Without Tears Process
Aligned to ESSER and ESSA
Handwriting Without Tears is eligible for educational grants and funding. The program meets ESSA's Promising evidence criteria, with materials aligned to ESSER funding's allowable activities.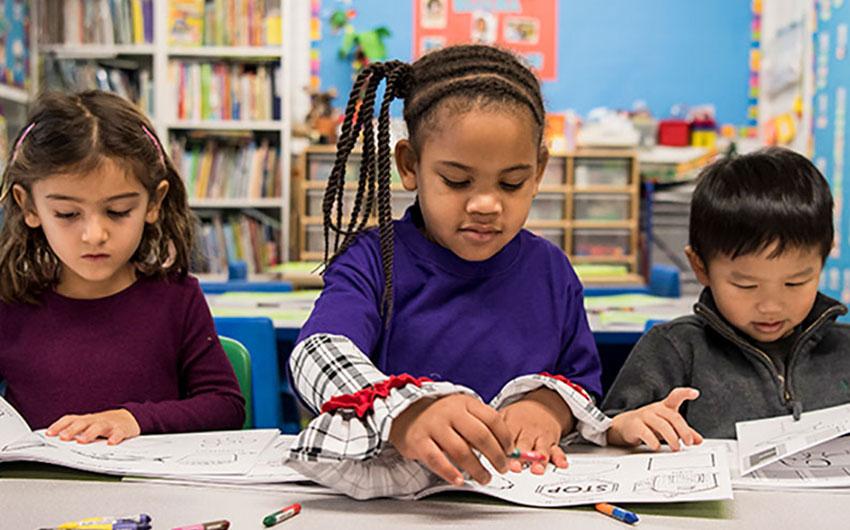 Popular Products & Courses
TESTIMONIALS
"The teachers are sold on the program because the children are engaged, and it works. It's a win-win!"
Melissa McHugh
Special Education Teacher

"With the implementation of the teacher's guide, activity books and manipulatives, Pre-K teachers have the tools they need to successfully prepare young children for kindergarten."
Schronda McKnight-Burns M. Ed.
Assistant Director of Early Childhood Education

"The active teaching really brings the workbook to life by adding in different interactive learning strategies and activities on each page."
Lanor Payne, Ph.D
Director of Early Childhood

"Our students have used Keyboarding Without Tears for years. This program goes beyond nurturing students' typing skills. It gives them the confidence with technology they need to truly succeed today."
Mary Toomey
Assistant Superintendent