Download Sample Pages in English
Check Out Samples from Our Student Editions! 
We've assembled all of our student edition and teacher guides samples in one place! Plus, samples from the Mat Man Book Set! Learning Without Tears promotes written communication success in the classroom. Our activity books and student editions have a clean, simple, yet effective, design that promote quick success in the classroom. Please check out all our resources and activities available for you, or for more information about our programs go here.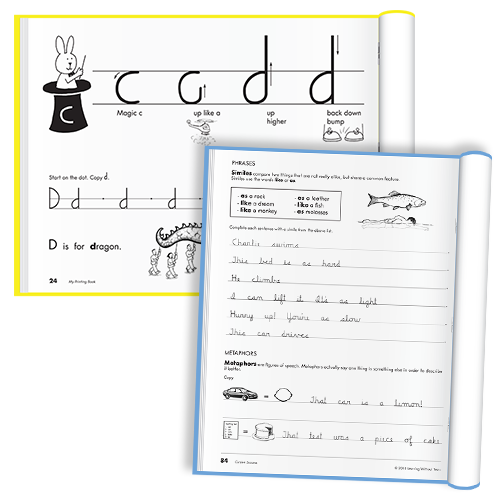 Yes, I'd like to download samples of all of Learning Without Tears' student editions. Here's my information!