Direct Instruction Builds Handwriting Automaticity
Good handwriting skills develop from good handwriting instruction. Handwriting Without Tears provides students with the explicit, direct instruction and purposeful practice they need to master handwriting and automaticity.
"Automatic letter writing is the single best predictor of length and quality of written composition in younger students." (Dinehart, 2013)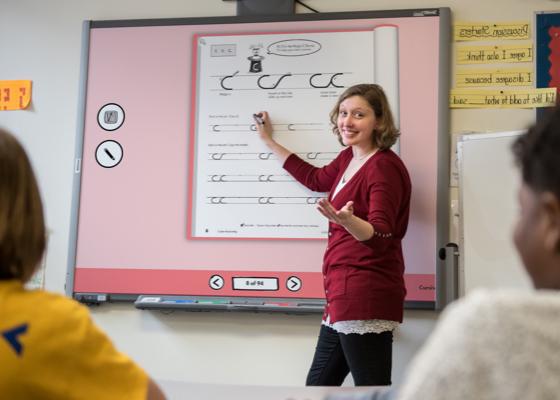 Handwriting Without Tears guides students to success with:
Developmentally appropriate sequence of instruction
Consistent guided practice to develop automaticity and fluency
Multisensory components engage visual, audio, kinesthetic learners
Hands-on manipulative for developing fine motor and phonics skills
Simple, student-friendly, step-by-step language for letter formations
How does Direct Instruction Work?
Handwriting Without Tears' developmentally appropriate instruction is based on research for how children learn best.
Support Your Handwriting Instruction
Student Editions
Each member of our family student activity books is filled with lessons and activities designed to reinforce good handwriting habits and build mastery of print, lowercase, and cursive letter forms.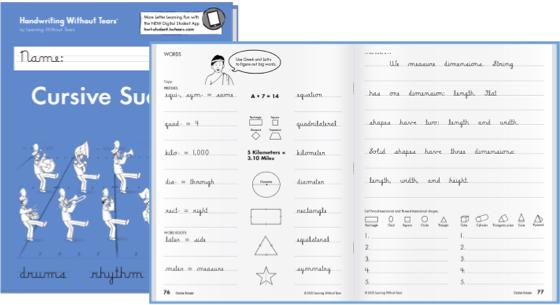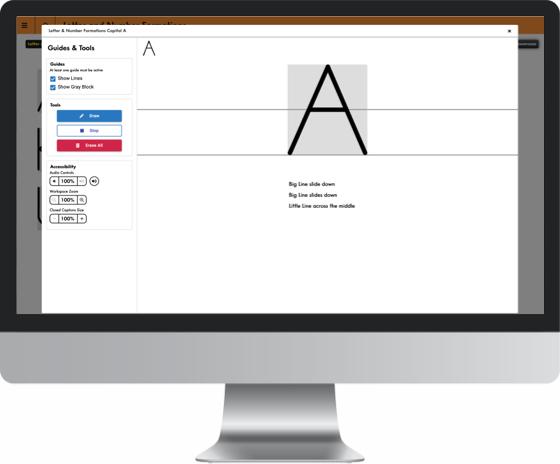 Digital Tools for Direct Instruction
Using the Interactive Digital Teaching Tool, teachers can show animations, music, and videos that support their direct handwriting instruction, including interactive letter formation charts.
Manipulatives for Direct Instruction
A variety of custom, hands-on manipulatives are available to help students practice and visualize letter forms while reinforcing proper grip placement, and other fundamentals that lead to successful handwriting.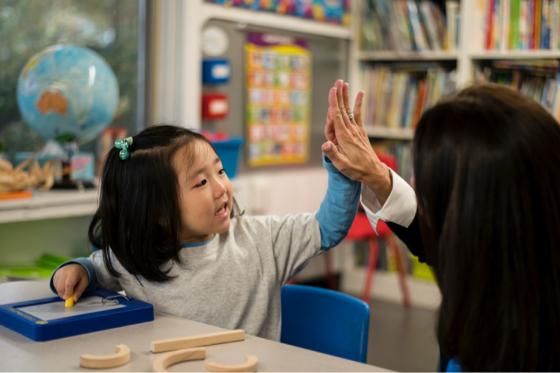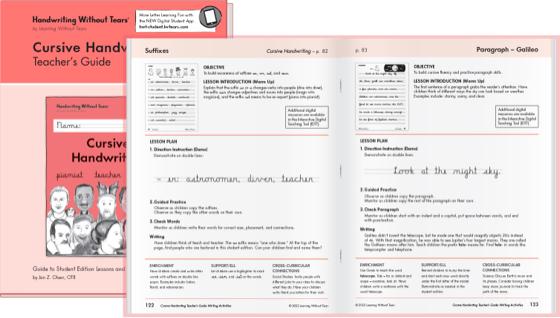 Teacher's Guides
In each detailed guide, teachers get comprehensive strategies for print and digital handwriting instruction, including lesson plans for each unit, covering 36 weeks of instruction. 
See the Handwriting Without Tears Process
Aligned to ESSER and ESSA
Students who received instruction using the Handwriting Without Tears curriculum demonstrated significantly higher performance on specific elements of written literacy as compared to those students who did not receive Handwriting Without Tears curriculum instruction. These findings support the use of specific handwriting instruction for promoting student achievement with written production and written literacy.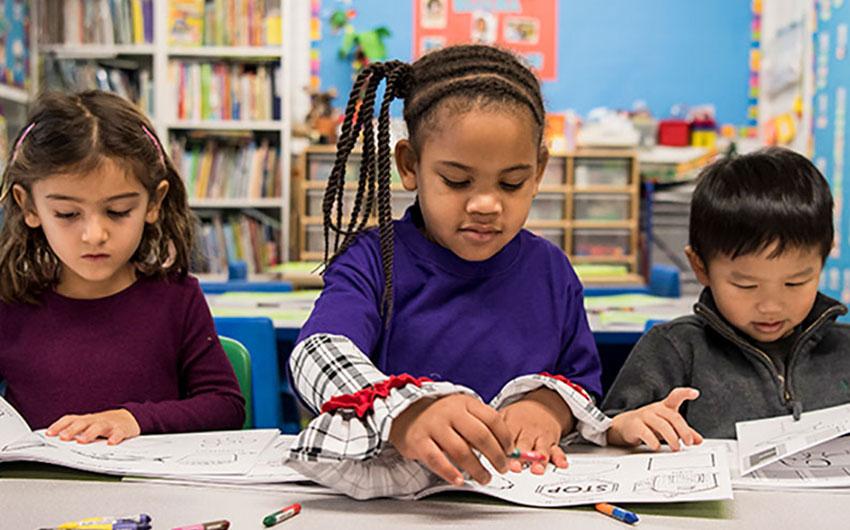 Popular Products & Courses
TESTIMONIALS
"The teachers are sold on the program because the children are engaged, and it works. It's a win-win!"
Melissa McHugh
Special Education Teacher

"With the implementation of the teacher's guide, activity books and manipulatives, Pre-K teachers have the tools they need to successfully prepare young children for kindergarten."
Schronda McKnight-Burns M. Ed.
Assistant Director of Early Childhood Education


"The active teaching really brings the workbook to life by adding in different interactive learning strategies and activities on each page."
Lanor Payne, Ph.D
Director of Early Childhood


"Our students have used Keyboarding Without Tears for years. This program goes beyond nurturing students' typing skills. It gives them the confidence with technology they need to truly succeed today."
Mary Toomey
Assistant Superintendent