Students build foundational literacy skills on the pathway to becoming fully fluent readers. Through these research-backed programs, students will learn alphabet knowledge and explicit, targeted phonics skills.
Reading Programs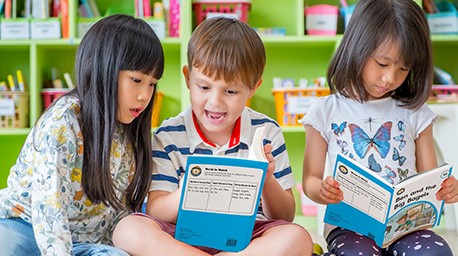 A–Z for Mat Man® and Me
Seamlessly bring the ABCs to life while building early literacy skills in this supplemental print and digital experience for Pre-K–1 students.
Learn More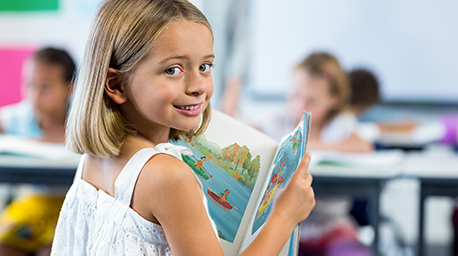 Phonics, Reading, and Me™
A print and digital pathway that takes K–3 students from learning letters to fluent reading through meaningful phonics instruction.
Learn More
Popular Products & Courses
TESTIMONIALS
"The intertwined connections to real world, real life and all the learning modalities facilitate learner success."
"With the implementation of the teacher's guide, activity books and manipulatives, Pre-K teachers have the tools they need to successfully prepare young children for kindergarten."
"The active teaching really brings the workbook to life by adding in different interactive learning strategies and activities on each page."
"Our students have used Keyboarding Without Tears for years. This program goes beyond nurturing students' typing skills. It gives them the confidence with technology they need to truly succeed today."