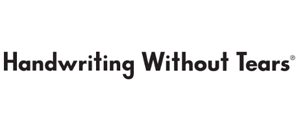 Lorem ipsum dolor sit amet, consectetur adipiscing elit. Aenean
Delivers Success
A Modern Evolution for a Timeless Practice
Learn More
Discover
Handwriting Without Tears®
Shop now! Get started with our literacy solutions
Start your handwriting literacy journey today! Browse our shop and find our classroom kits and materials-designed for Pre-K-5 students.
Handwriting plays a foundational role in reading and writing readiness, as validated by a recent Johns Hopkins School of Education efficacy study. The study looked at Handwriting Without Tears® as an evidenced-based intervention and found that the students who participated in the program averaged a more than 3-point gain between fall and spring compared to peers who did not participate in the program.
John's Printing Before HWT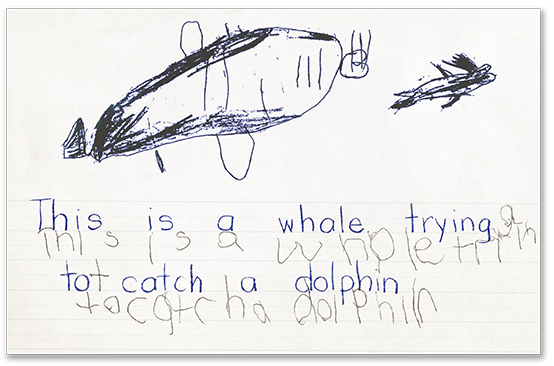 John's Printing After HWT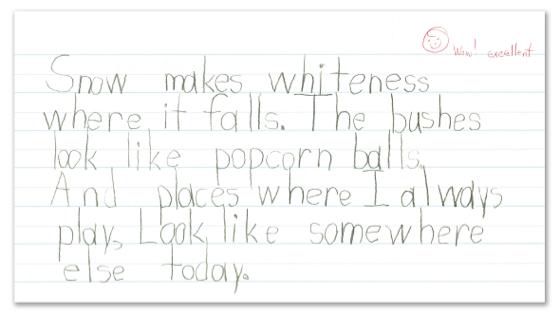 Handwriting Without Tears® works and is a proven success in preparing children for the demands of school. We analyzed test scores from the Screener of Handwriting Proficiency for more than 14,000 students using Handwriting Without Tears over three years. These results demonstrate the success of the curriculum.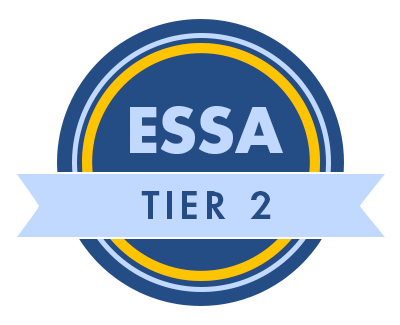 Handwriting Without Tears Meets ESSA Tier 2 Evidence Criteria
A rigorous study by Johns Hopkins University found that Handwriting Without Tears' print and digital curriculum meets Tier 2 (Moderate Evidence) of the Every Student Succeeds Act. These findings support the use of handwriting instruction to promote student achievement with written production and written literacy.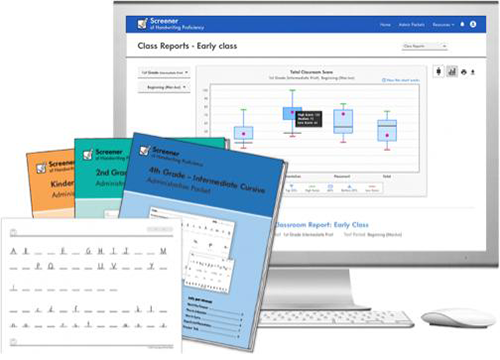 The Screener of Handwriting Proficiency
The Screener of Handwriting Proficiency is a free and easy-to administer whole-class assessment tool that provides insightful data through formative and summative assessments on students' handwriting skills and areas in need of remediation.
Educators can use the Screener to identify and measure specific skill areas where students need print or cursive instruction and intervention throughout the year.
The Screener can be used independently or as part of an RtI framework. Administer the Screener to your whole class in just 10–15 minutes. Then, score online and instantly receive individual and class reports with personalized learning strategies that are targeted to the students' areas of need to help you better focus handwriting instruction.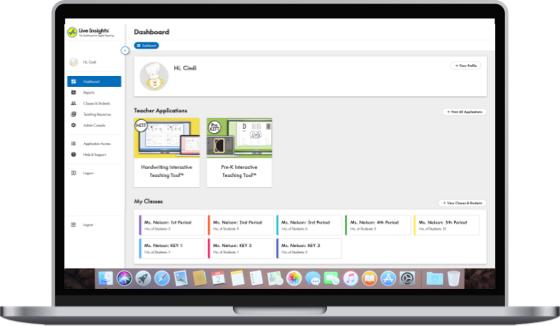 +Live Insights Helps You Deliver Success
This breakthrough dashboard for digital teaching is your portal for administrative features across the full suite of Learning Without Tears' digital products.
+Live Insights is an enterprise-grade solution that provides a satellite view over district usage of our digital products, tools, and features. +Live Insights was built for the needs of school districts. Users have real-time access to usage information that allows administrators to make data-driven decisions. +Live Insights makes it simple to administer products, increase teacher effectiveness, and improve student learning.
Users can generate reports that reviews a district's engagement with our learning products, including a district, school, or classroom's overall curriculum progress, the number of active students, and the amount of time spent on each program.
Seamlessly set up classrooms
Integrate with other platforms
Generate reports from digital products
Manage classroom rosters
View all products and licenses
Access help and online support
Eligible for Federal Funding
Handwriting Without Tears® print and digital solution meets ESSA's Tier 2 evidence criteria. Explore how you can use available funds to support reading in your schools.