Writing
With a developmental approach to writing, an intuitive design, and everything for supplemental writing practice all in one activity book, Building Writers supports any writing block or independent writing practice.
Students develop essential writing skills as they write about cross-curricular topics and practice three
types of writing styles: narrative, information, and opinion/argument.
Features:
• Developmental approach to writing
• Ready-to-teach lessons for reduced teacher prep time
• Narrative, information, and opinion/argument writing practice
Vertical Cursive
Building Writers gives the WRITE tools! See our infographic to learn how Building Writers supports writing practice by enriching students' writing units with a developmental approach.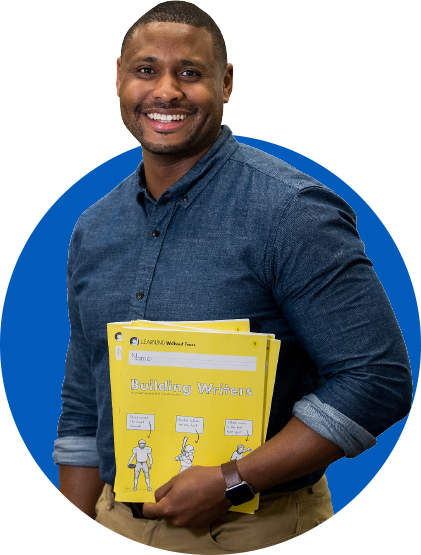 Did you know?
Do your students need even more writing practice? Building Writers goes beyond building letter formation skills and offers structured practice in narrative, information, and opinion/ argument writing. The best part? It's versatile and easy to integrate into any ELA program!
Building Writers Teacher Resources
Download a grade-level teacher's guide and discover what's inside this innovative curriculum.