Discover
BUILDING WRITERS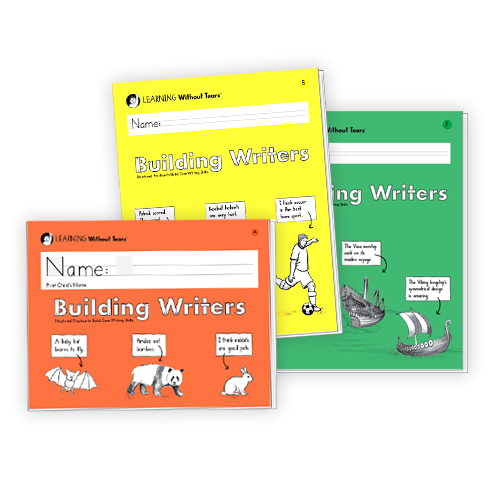 Visit Our Online Store
Shop for classroom and at-home materials that help you nurture the next generation of confident writers.
The skills that lead to fluent reading and writing are interrelated.
Through structured practice that unfolds developmentally, Building Writers prepares students to be fluent writers, and along the way, they build strong reading skills. As students learn to write by hand, they reinforce letter formation, letter recognition, and other crucial skills that lead to literacy.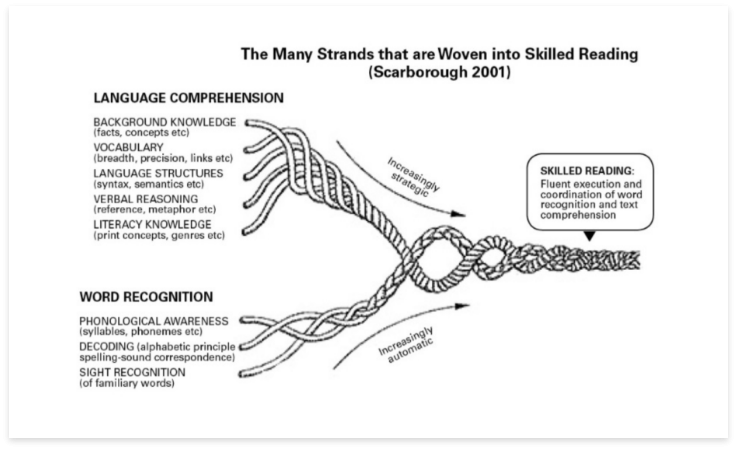 Many reading skills aided by Building Writers are identified in Scarborough's Reading Rope:
Background Knowledge

Vocabulary

Language Structure

Verbal Reasoning

Literacy Knowledge
Other crucial writing skills included in Building Writers:
Critical Thinking

Syntax

Text Structure

Writing Craft

Transcription
Children require repeated practice with small chunks of essential writing skills and strategies as they learn to compose strong sentences, paragraphs, and eventually more. Building Writers activities equip students with the crucial building blocks necessary for proficiency with your grade-level writing standards.
The grade-level teacher's guides for Building Writers are available as a free download.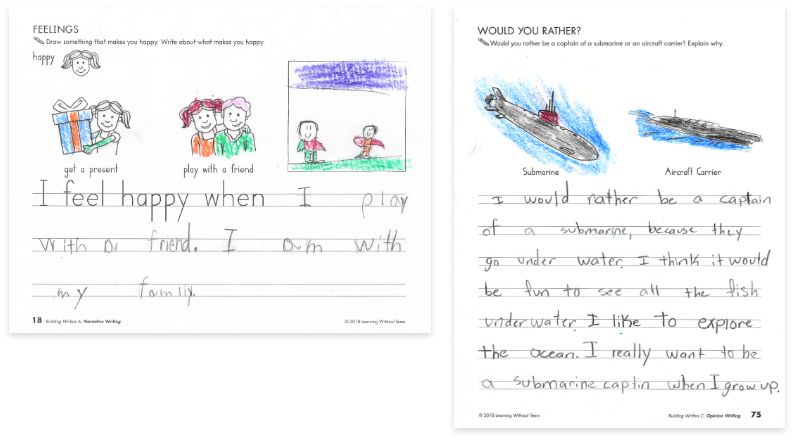 Popular Products & Courses
TESTIMONIALS
"The intertwined connections to real world, real life and all the learning modalities facilitate learner success."
Vanessa Brown, B.A., M.Ed.
Retired Assistant Principal and ELA Coordinator

"With the implementation of the teacher's guide, activity books and manipulatives, Pre-K teachers have the tools they need to successfully prepare young children for kindergarten."
Schronda McKnight-Burns M. Ed.
Assistant Director of Early Childhood Education

"The active teaching really brings the workbook to life by adding in different interactive learning strategies and activities on each page."
Lanor Payne, Ph.D
Director of Early Childhood

"Our students have used Keyboarding Without Tears for years. This program goes beyond nurturing students' typing skills. It gives them the confidence with technology they need to truly succeed today."
Mary Toomey
Assistant Superintendent