Discover
BUILDING WRITERS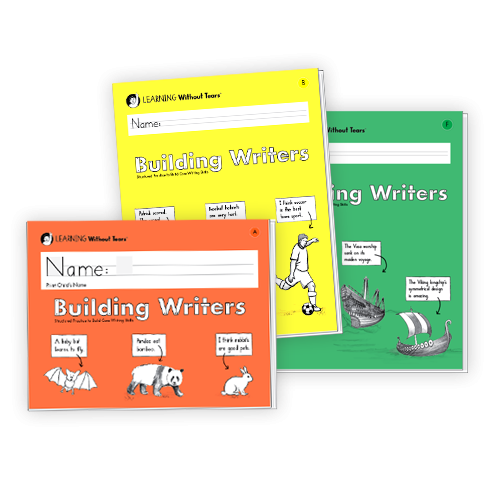 Visit Our Online Store
Shop for classroom and at-home materials that help you nurture the next generation of confident writers.
Handwriting Without Tears®
And Building Writers
Building Writers works seamlessly with Handwriting Without Tears curriculum to reinforce handwriting practice and associated writing skills. You will find that both programs use the same trademark handwriting models, incorporate cross-curricular topics and engaging themes that are grade-level specific, and use the patented Double Line method.
HANDWRITING WITHOUT TEARS: The easy-to-learn letter formations are core to this breakthrough program.
Building Writers: Uses intuitive double lines for successful writing outcomes.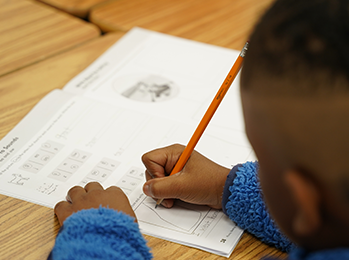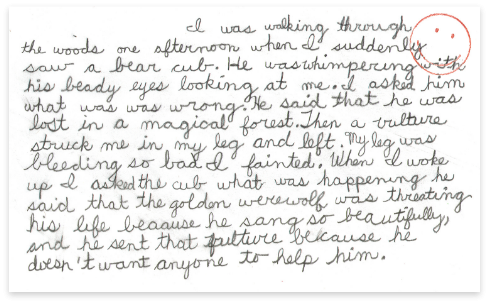 The Double Line Difference
The double lines on each page help control students' letter size, spacing, and placement. They promote legible writing that is easily transferred to other styles of paper. Visually, double lines are simple. They indicate the middle space. More than half of all print lowercase letters fit in the middle space, including the most frequently used letters: a, e, n, o, and s.
Eliminate line confusion, and you'll see neatness improve immediately.

Writing Journals
And Building Writers
Writing doesn't need to feel cumbersome. Using Building Writers in conjunction with Writing Journals provides the spark that students need to communicate their thoughts on paper. These grade-level writing journals provide students with an organized tool for independent writing. They're ideally suited for composing reading responses and strengthening their handwriting through practice.
Popular Products & Courses
TESTIMONIALS
"The intertwined connections to real world, real life and all the learning modalities facilitate learner success."
Vanessa Brown, B.A., M.Ed.
Retired Assistant Principal and ELA Coordinator

"With the implementation of the teacher's guide, activity books and manipulatives, Pre-K teachers have the tools they need to successfully prepare young children for kindergarten."
Schronda McKnight-Burns M. Ed.
Assistant Director of Early Childhood Education

"The active teaching really brings the workbook to life by adding in different interactive learning strategies and activities on each page."
Lanor Payne, Ph.D
Director of Early Childhood

"Our students have used Keyboarding Without Tears for years. This program goes beyond nurturing students' typing skills. It gives them the confidence with technology they need to truly succeed today."
Mary Toomey
Assistant Superintendent