Moving Forward Not Backwards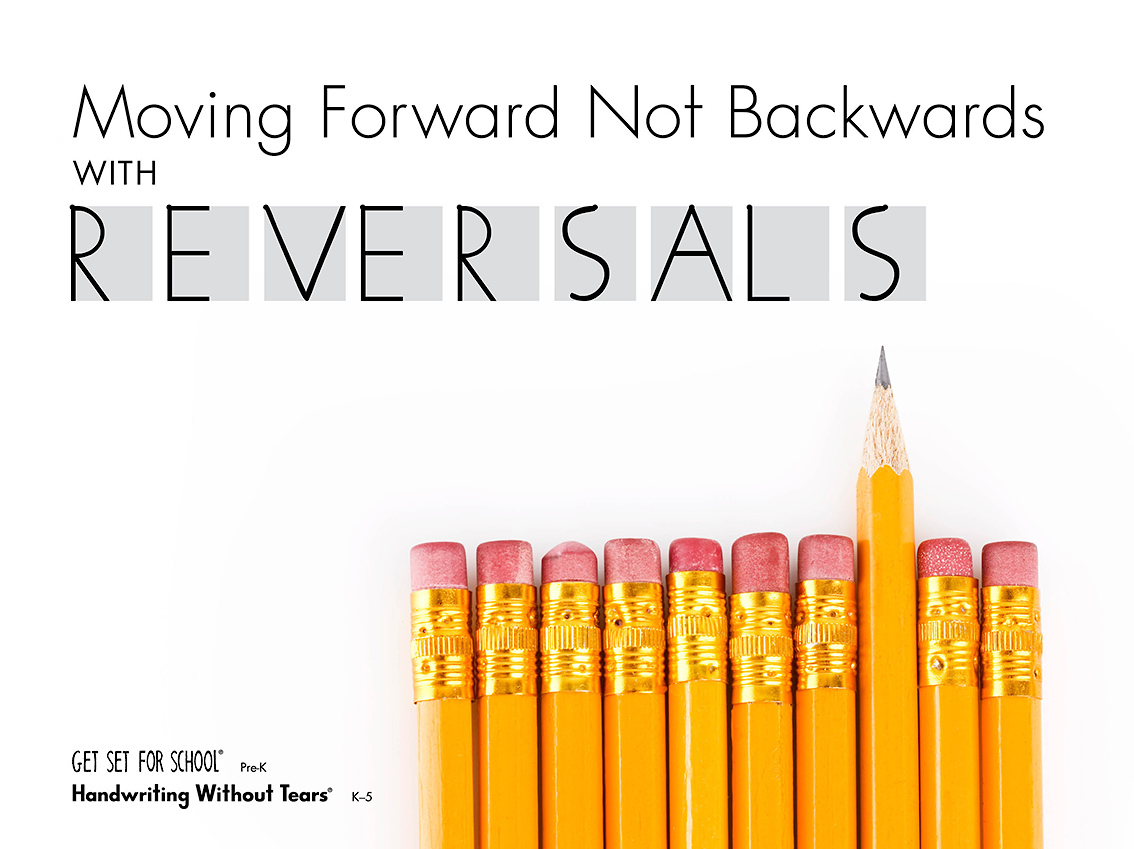 Are your students struggling with reversals? Help them turn their letters and numbers around – line by line, curve by curve!
Together during this free webinar, we will:
Identify some common reversal myths
Learn why children may reverse their letters and numbers
Develop strategies for building good habits for starting and sequencing letters and numbers
Learn new activities to help prevent and fix letter and number reversals
This webinar is ideal for all viewers – whether you are new to Get Set for School® or Handwriting Without Tears®, would like a refresher, or are looking for fun, new reversal strategies!
Yes, I'd like to view the recorded webinar "Moving Forward Not Backwards"! Here's my information: