See what our new 2022 editions of Handwriting Without Tears can do for you! This integrated print and digital program for K–5 now also features an emergent writing component for Pre-K.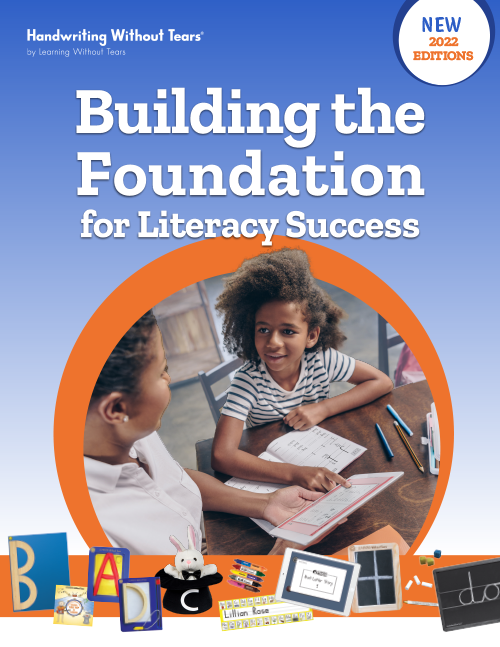 Building the Foundation for Literacy Success
Everything you love about Handwriting Without Tears can be found in our new Pre-K component! Help young learners build pre-writing and emergent writing skills developmentally through engaging, hands-on, play-based activities.
Download Brochure