NEW! Screener of Handwriting Proficiency
The updated and improved free Screener of Handwriting Proficiency is now available just in time for the 2018–2019 school year. Assess your K–5 students now to establish their baseline, track progress, and identify critical gaps in handwriting and literacy in only 10–15 minutes!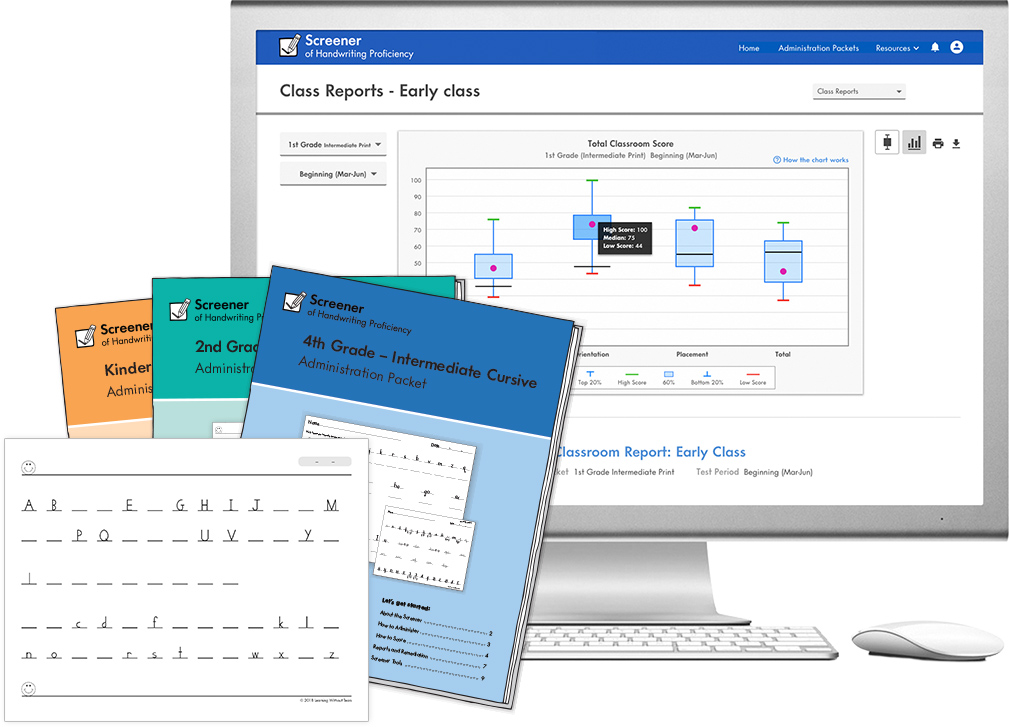 Screener of Handwriting Proficiency
Helpful for every teacher and student, the Screener is a free, easy-to-administer, whole-class assessment that helps educators and specialists assess critical and measurable skills that students need for success.
Works with any handwriting curriculum to identify and measure specific skill areas where students need print or cursive instruction and intervention throughout the year
Includes both formative and summative assessments to identify critical gaps in literacy and handwriting skills (letter memory, reversals, and sentence structure)
Helps educators better focus handwriting instruction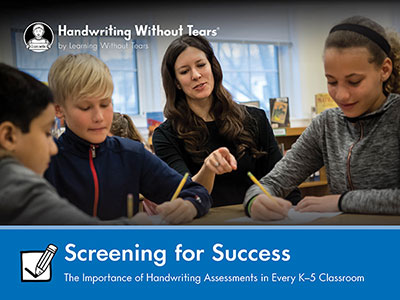 K–5 Assessments Webinar
NEW! View our latest webinar, Screening for Success to learn how assessments are a powerful tool in the K–5 classroom and explore how to use them to structure instruction, provide remediation, and prevent problems with leading strategies that create confident communicators and successful writers. 

K-5 Assessments Webinar
Register for Screening for Success to learn more about our updated Screener and K–5 assessments.

Handwriting Without Tears Delivers Success
Review the results of the handwriting analysis we conducted using our Screener of Handwriting Proficiency.