The Learning Without Tears Story
In 1977, Jan Olsen set out on a mission to make handwriting easier to learn for her son John. Responding to John's tears over handwriting in first grade, Jan used her occupational therapy training and background to develop strategies to facilitate his handwriting skills. John's teacher noticed his progress and asked Jan to help other students in the class. Soon, Jan became known in the area as the tutoring solution for handwriting, and her ideas became the basis for the first therapist's guide, Handwriting Without Tears.
Learning Without Tears Through the Years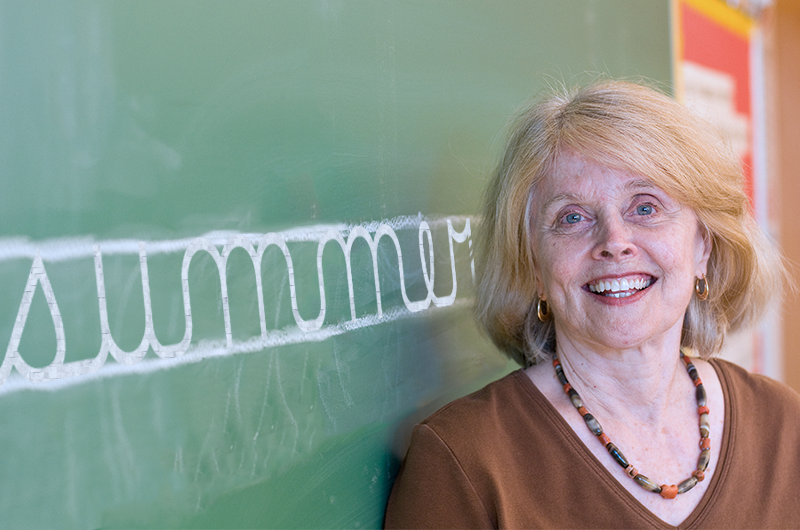 1977
Jan Olsen begins helping her son in handwriting, using her occupational therapy training to develop strategies to facilitate her son's success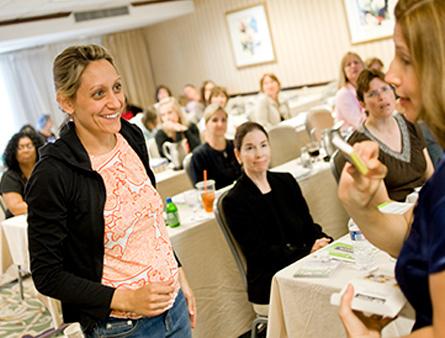 1978
Jan collects her ideas for helping Occupational Therapists help struggling children and writes a book with her ideas called "Handwriting Without Tears"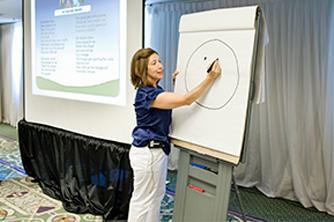 1988
After tutoring hundreds of children, Jan does her first workshop to train educators in the Handwriting Without Tears approach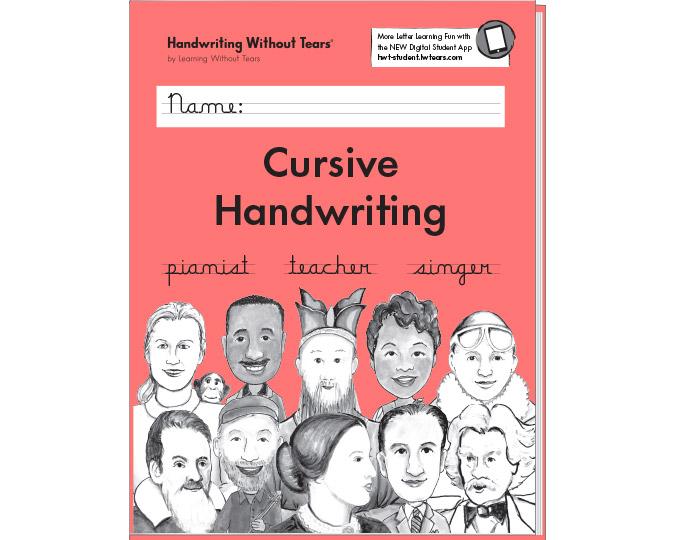 1989
Jan Olsen designs her first student edition, Cursive Handwriting 1990
Seeing how much the cursive edition helped, Jan designs her first student workbook for print, My Printing Book 1996
HWT reaches 45,000 customers, shipping workbooks nationwide 1999
A full product line, including teacher's guides and workbooks for K-5 is published 2001
The company headquarters is opened in Cabin John, MD 2002
The Omaha, NE office is opened as the hub for Professional Development. 2003
Get Set for School is launched as a Pre-K readiness program 2008
The Gaithersburg, MD office is opened, dubbed the Diamond Office 2011
The Gaithersburg, MD office is opened, dubbed the Diamond Office 2012
Wet-Dry-Try is launched on the iTunes App Store 2013
First Spanish edition of HWT is published
+Live Insights is launched, serving as a digital dashboard connecting our products 2014
Keyboarding Without Tears released 2016
The Gaithersburg, MD office is opened, dubbed the Diamond Office 2017
Company is rebranded as Learning Without Tears 2018
30 million student editions sold
Handwriting Interactive Teaching Tool is launched 2019
Terry Nealon joins as CEO
Pre-K Interactive Teaching Tool is launched 2020
The Handwriting Without Tears Integrated Print and Digital Solution is launched
Get Set for School has additional components added, making it a complete Pre-K program 2021
Letter book series A-Z for Mat Man and Me is published
Looking Forward
Our reach to help young learners has significantly grown since our early days of delivering hand-bound editions of Handwriting Without Tears. Our passion for creating products and services that help all students succeed is as powerful today as it was on the day we started.

The future of education is evolving at lightning speed. Learning Without Tears, with more than 40 years of classroom experience, a deep understanding of the needs of our earliest learners, and an extraordinary staff of professionals committed to improving education, is meeting the challenge by innovating new print and digital solutions to help teachers build essential founational reading and writing skills.
This guide expanded into a full, multisensory K–5 curriculum, including student editions, assessments, music, and engaging manipulatives that are integrated directly into the lessons—instead of being added into instruction as an afterthought.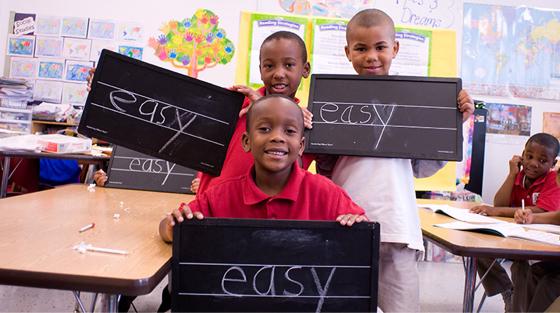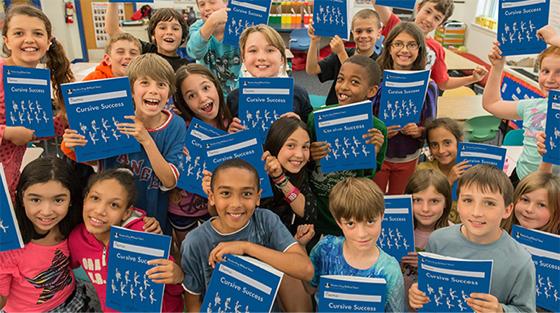 Designed with children in mind, the developmentally appropriate, hands-on instruction is simple and effective for all children and teachers. Jan even developed the Handwriting Without Tears style of cursive, simple and vertical instead of slanted, for children in grades 2– 5+ to master tricky letter connections easily.
From there, we added a kindergarten readiness program, Get Set for School, so early numbers and letter sounds could dance across Pre-K classrooms around the country. We even introduced our favorite letterlearning hero, Mat Man, a loveable classroom character for teaching with music, building, playing, and storytelling.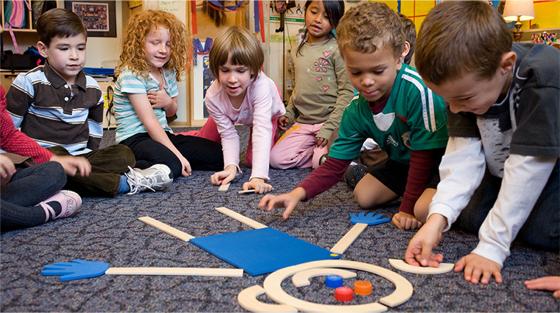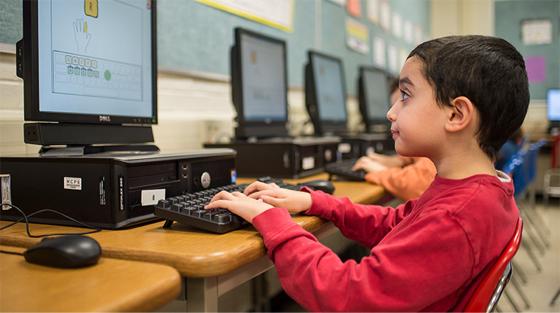 To meet growing needs for innovative technology instruction in schools, Handwriting Without Tears added Keyboarding Without Tears, a web-based curriculum for grades K–5 that teaches typing, general computer readiness, digital citizenship, and online test prep. ISTEapproved and winner of a CODiE and a Teacher's Choice Award, Keyboarding Without Tears offers a technology solution that blends digital literacy into instruction in a fun and engaging way to build successful digital communicators.
To unify our three programs and reach more teachers and students, we rebranded in 2018 to Learning Without Tears! Learning Without Tears now includes Get Set for School, Handwriting Without Tears, and Keyboarding Without Tears. Our company has grown to make sure all children (over 30 million to date!) have all the tools they need to express their thoughts, step by step and letter by letter.
We're here to help you get to the heart of every letter and inspire a love of learning!