Meet Mat Man! 
He's always on the go but who is this friendly hero, Mat Man?  How does he help children with handwriting?  How can you start teaching children to build Mat Man? 
Before children start writing, there are important concepts that need to be mastered to make writing easier for the children to learn.  These early concepts, or readiness skills, include size recognition, placement, and sequence skills. Handwriting Without Tears® and the Pre-k program Get Set for School™ use Mat Man to teach these skills and simultaneously promote body awareness, socializing, and sharing.
Made from Wood Pieces and the blue Mat, Mat Man is also a great way to teach children how to draw a person.  Check out one before and after example that is only ten days apart: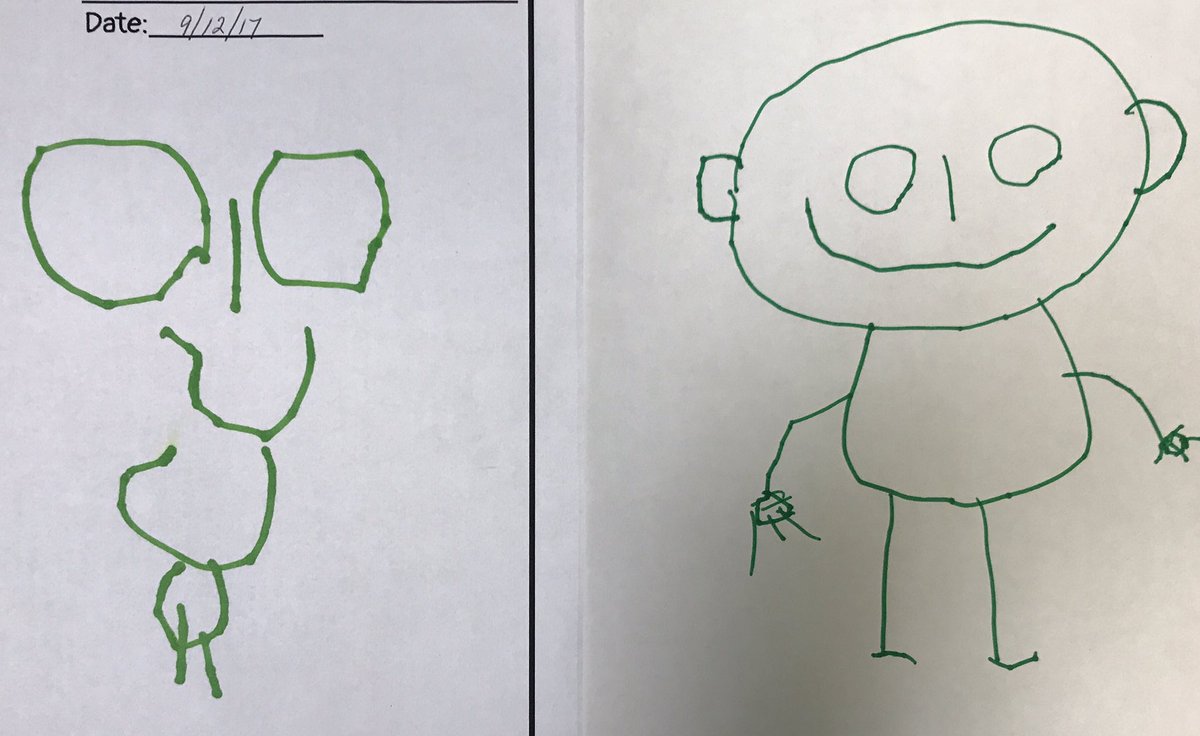 Here's how to teach Mat Man to your children.
Children sit in a circle as the teacher builds Mat Man on the floor using the Handwriting Without Tears Mat and Wood Pieces, singing the Mat Man song.
1. Teacher gives Mat Man body parts to the children, who then build Mat Man piece by piece, singing the Mat Man song together.
2. Accessories such as bottle caps for eyes and nose, yarn for hair, and fabric for belly button, clothing, etc. make Mat Man more interesting and personalized.
3. Children sit facing teacher as teacher draws a large Mat Man on a board or easel.
4. Teacher draws each part in order, singing the Mat Man song. Children take turns drawing Mat Man and adding other details to their drawings.
Visit Mat Man World to learn more about Mat Man and how to integrate the lessons into your Pre-K or K classroom.
Read a study that shows how Mat Man in a proven success in the classroom: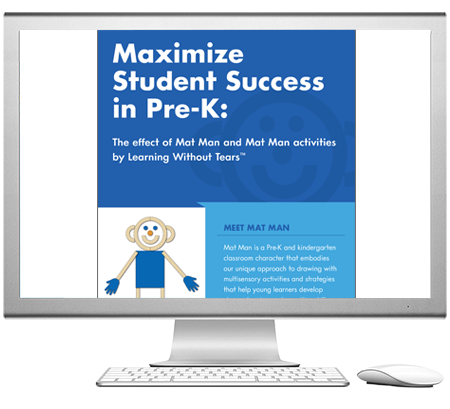 A—Z for Mat Man and Me
Seamlessly bring the ABCs to life while building foundational literacy skills with our new letter book series. Each of our illustrated letter books introduces a letter of the alphabet and emphasizes their associated sound through captivating, visual stories. The engaging stories in each book capture children's imaginations and expose them to social-emotional skills and diverse cultures.

You can Learn More → .