Welcome to Mat Man World!
Mat Man World is a learning destination where educators and parents can access an entire library of activities and downloads to enhance learning.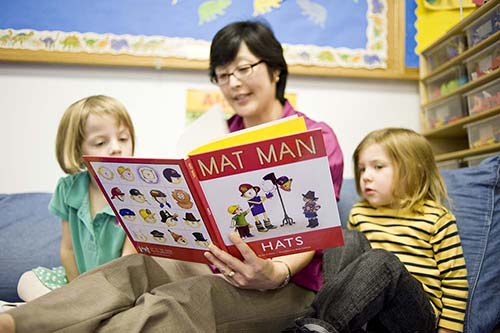 Who Is Mat Man?
From classroom personality to storybook hero, Mat Man is a favorite among young children. You'll be amazed with your students' ability to draw a person after building Mat Man for the first time!
Mat Man teaches important readiness skills:
•    Body awareness
•    Drawing & pre-writing
•    Counting
•    Building
•    Socializing & sharing
Maximize Student Success in Pre-K with Mat Man®
Mat Man is a Pre-K and kindergarten classroom character that embodies Learning Without Tears'™ unique approach to drawing with multisensory activities and strategies that help young learners develop strong drawing and cognitive skills.
See the results of how Mat Man is a proven success in classrooms!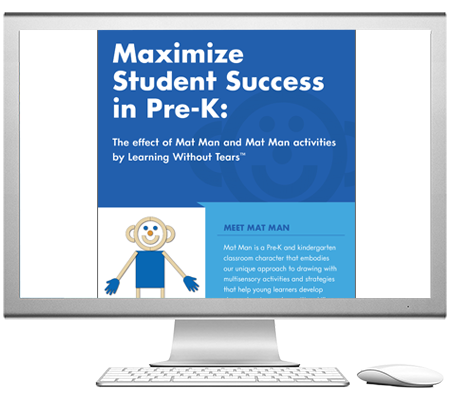 Sample Lessons: Build, Sing, and Draw Mat Man
Children sit in a circle as the teacher builds Mat Man on the floor using the Handwriting Without Tears Mat and Wood Pieces, singing the Mat Man song.
Teacher gives Mat Man body parts to the children, who then build Mat Man piece by piece, singing the Mat Man song together.
Accessories such as bottle caps for eyes and nose, yarn for hair, and fabric for belly button, clothing, etc. make Mat Man more interesting and personalized.
Children sit facing teacher as teacher draws a large Mat Man on a board or easel.
Teacher draws each part in order, singing the Mat Man song. Children take turns drawing Mat Man and adding other details to their drawings.