5 Reflective Questions for Students on Make a Difference Day

Monet Stevens
October 25, 2019
0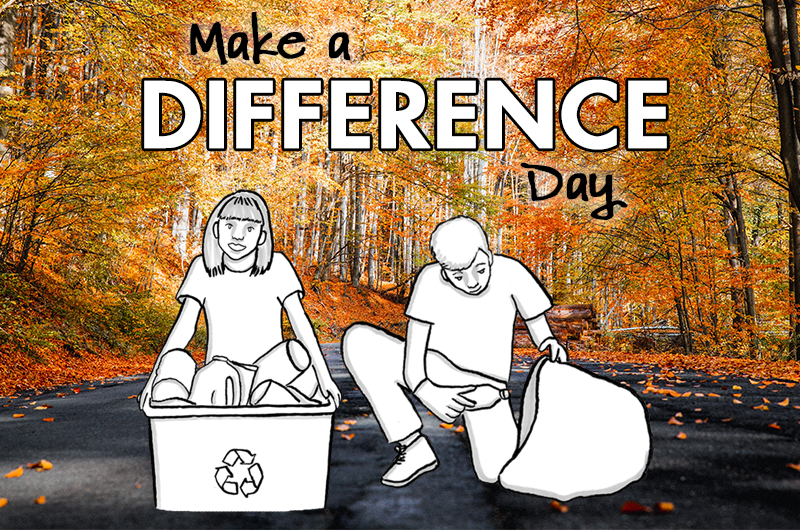 Most of us aspire to make a difference in some way. Quite often we come across charities and change-makers that inspire us to use what we have to make life a little easier for someone else, but actually finding the time to begin taking action can be difficult. That's part of the reason broadcasting company TEGNA created Make a Difference Day in 1992.
 
The idea came from the observation that 1992 was a leap year, which extends the month of February by one day. TEGNA encouraged viewers to use the longer year to finally pursue the community service activities they had been putting off. Since we only experience a leap year every four years, the company designated that Make a Difference Day would be the fourth Saturday in October.  
Make a Difference Day was created for people of all age groups and backgrounds. That means you and your students can participate as well. Here are a few questions you can ask your students to help them determine what types of community service projects they want to participate in or initiate.
 
How do you want to make the world a better place?
Describe a situation that you saw or a story that you heard that made you feel disappointed. Explain how you can act to change that situation in a positive way. 
What are some of your favorite charities and why? Who do they help?
How can you make a difference in your neighborhood?
Tell a story about a time when you helped someone else. Explain why helping others is important.

You can ask students these questions verbally or turn them into a lesson that strengthens students' independent writing or handwriting abilities. Be sure to use paper that reinforces good handwriting habits. To learn more about how you can help your students with independent writing, be sure to check out our Building Writers student editions.
 
Tag us on social media and share your ideas! We can't wait to see how you and your students will change the world through community service!

By Monet Stevens
Monet A. Stevens is a graduate student at Georgetown University. She has interned with several organizations across the Greater Baltimore and Washington D.C. Metropolitan area including the Smithsonian and the Surety and Fidelity Association of America. Monet is passionate about strengthening communities and empowering individuals through mass communication. She recently graduated from Towson University and moved back to her hometown near Washington, D.C. where she hopes to make a positive impact.