Today, and every day at Learning Without Tears, we celebrate the power of the written word. The research proves that students who can correctly write letters recognize those letters more quickly, helping them bridge the gap between letter sounds and early literacy.

We know that if students have difficulty with handwriting, it can lead to spelling and letter formation problems later. Furthermore, handwriting challenges can affect students' confidence as they progress through school.

Now is a great time to strengthen students' handwriting skills! Whether they make their mark in print or cursive, there are several ways you can help them improve their handwriting and have fun at the same time.
Starting with the Fundamentals: Teaching Handwriting Skills
Your youngest students may need reinforcement in the basics to gain more confidence in their penmanship skills. We have several tips and tools you can use to help them practice.
1. Gauge student handwriting skills with LWT's FREE Handwriting Assessment Tool
Use the free Screener of Handwriting Proficiency to identify and measure specific skill areas where students need print or cursive instruction and intervention throughout the year.
 
2. Teach proper pencil grip.
Before students can master writing, they must "get a grip." See how you can help them learn a standard pencil grip in this video.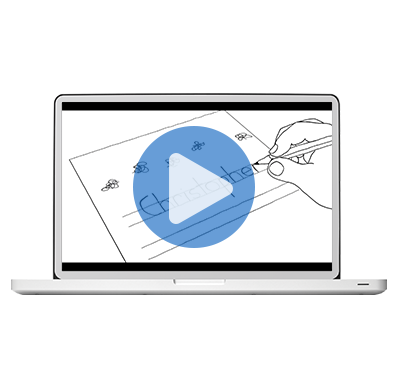 3. Teach how to adjust for pencil pressure.
Does your student need to increase her pressure to achieve better letter formation? Learn tips from Katrina Erickson, OTR, occupational therapist in this video.
 
4. Master writing capital letters and numbers with the Wet-Dry-Try App
Bring the multisensory genius of our Slate Chalkboard and Blackboard with Double Lines products to your students' iPads. Just $3.99 for a one-year license!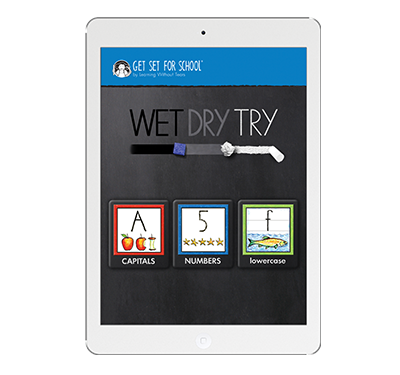 5. Combine Core writing and handwriting practice with Building Writers
Building Writers student workbooks provide structured, age-appropriate writing practice that builds core literacy skills.
Once your students have mastered the basics, it's time to take writing to the next level! With these free downloads, you can reinforce the fundamentals while teaching early reading and writing skills.
Explore These FREE Handwriting Activities
6. Make your own letter cards
Print out these letter cards and let students have fun tracing, coloring, and cutting, while reinforcing Pre-K–1 handwriting skills. 
 
7. Download FREE writing activities for grades Pre-K-2 
We've made an abundance of activities from our most popular student editions available for free, including early writing, print, and cursive exercises.
 
8. Make your own handwriting worksheets
Reinforce good handwriting habits in all subjects with free worksheets that integrate the unique Handwriting Without Tears font and double lines into other classroom activities. Download A+ Worksheet Maker Lite to practice cursive and print across all subject areas. Available in English and Spanish.
 
9. Create a Love Book in 3 Languages (English Spanish French)
What's your Love Language? Emphasize kindness and boost writing skills with free templates that encourage creative writing. At the same time, expose students to love in two other languages.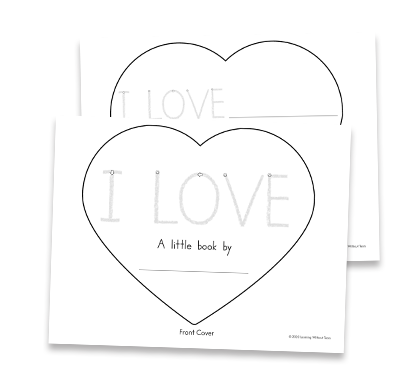 10. Practice Letter and Number formations with free downloads
Practice makes perfect! Make handwriting fun and memorable for children as they master learning how to write their letters and numbers.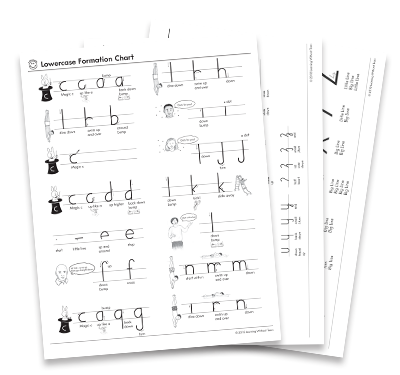 BONUS! Download Free Teacher Resources for Building Writers
Download teacher resources included in our Building Writers program. These teacher resources include highlights of our writing activities, recommendations for implementation and use, reproducible templates and checklists, and more.
Join Our National Handwriting Contest, Win Prizes!
In honor of the celebration, we invite you to join our special Learning Without Tears® National Handwriting Day Contest on Instagram. 
By taking part, you'll be enrolled to win a $100 gift card. Three winners will be chosen. 
To participate:
Share videos or images of handwriting that inspire you.
Follow Learning Without Tears on Instagram (@lwtears) and tag us.
Use the hashtag #LWTHandwritingDay on your post.
Whether you use handwriting to make to-do lists, sign important documents, or slip notes of encouragement in little lunchboxes — we look forward to celebrating with you!

No matter how you choose to celebrate National Handwriting Day this year, we've got the resources to your students blossom in confident, creative writers.