Beginning Reading with
The End in Mind
Teaching phonics skills systematically opens the door to reading for all students. To be successful, today's teachers must differentiate phonics instruction with the right blend of print and digital materials.  
Phonics, Reading, and Me™ sequentially and systematically helps students acquire the range of skills they need to become proficient readers. This supplemental program prioritizes phonics skills that can be difficult to learn but truly make a difference for students along the path to reading.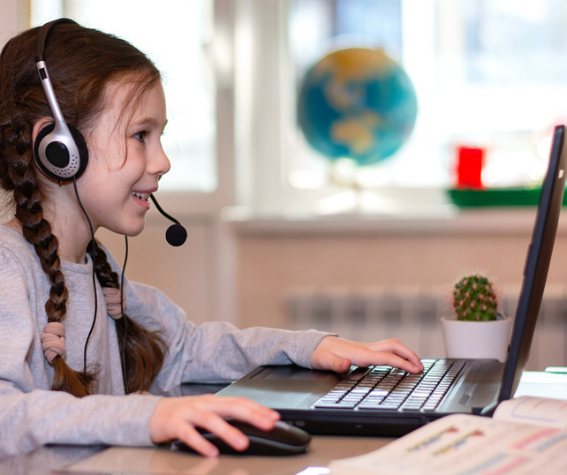 Phonics Support That Fits
Supplement the gaps in your core literacy program with foundational skills learned through Phonics, Reading, and Me's rich, connected text.
Focuses on the most targeted and high-utility phonics skills and word study

Provides practice in phonics and high-frequency words through decodable texts

Supports and complements core literacy curricula

Aligns to the science of reading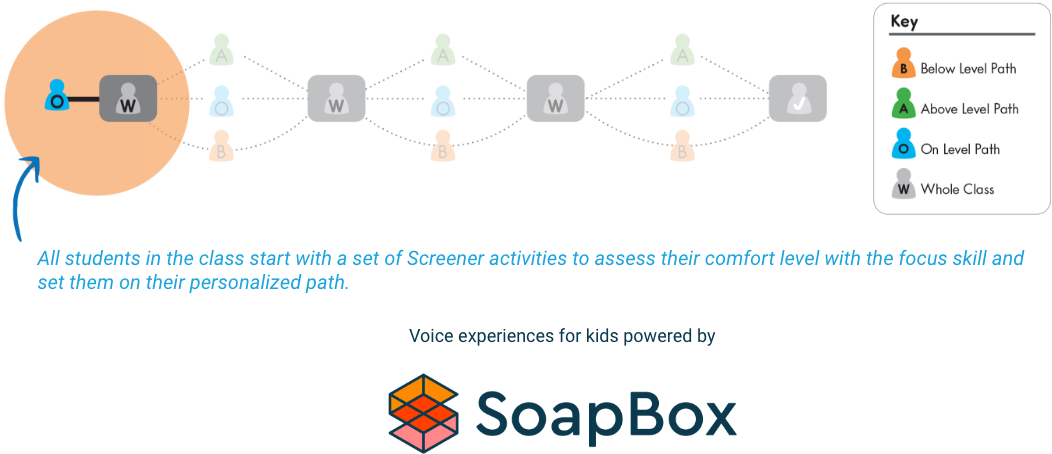 Phonics, Reading, and Me saves teachers time and keeps students on the path toward reading fluency. SoapBox Labs' voice engine gauges students' oral reading skills in each lesson. Supports and complements core literacy curricula.
Digital connected text and activities give practice on the same targeted phonics skills.

Adaptive learning paths provide differentiated support for each student.

Teacher dashboard provides snapshots of progress.

Engaging texts and phonics games make digital learning fun.
See For Yourself  Click a cover below to see a sample or download one
The Cat Van (For Grades K–1)
Creating with Science (For Grades 2–3)
Set A Reading Response Journal Cover
Set D Reading Response Journal Cover
Formative Assessment Card
Want to try it with your students?
Physical samples of program materials are available!
Phonics, Reading, and Me is Eligible for Federal Funding
Phonics, Reading, and Me is an evidence-based program that is eligible for educational grants and funding. Explore how you can use available funds to support reading in your schools.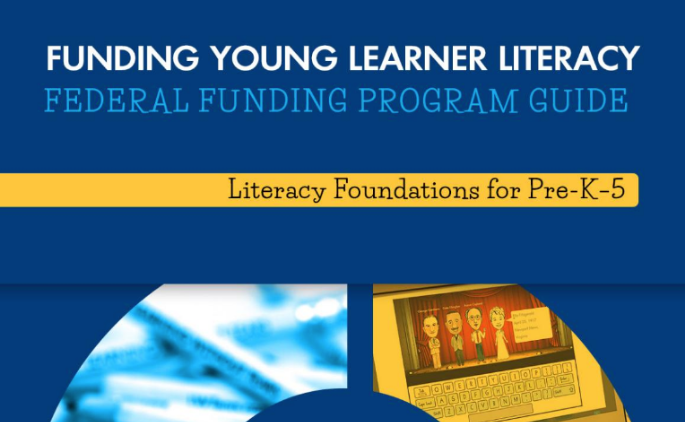 View Funding Options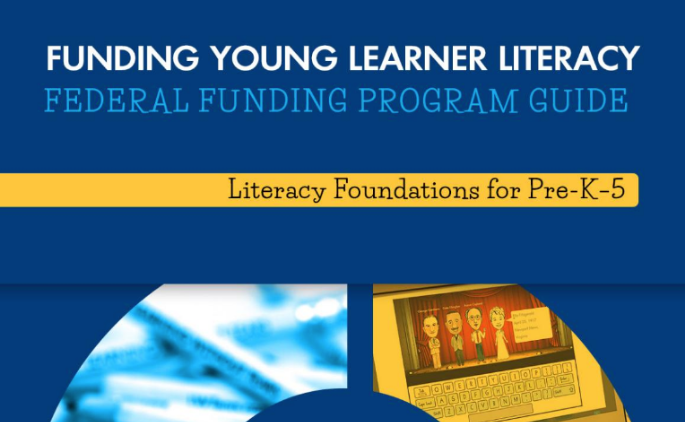 Popular Products & Courses
TESTIMONIALS
"The intertwined connections to real world, real life and all the learning modalities facilitate learner success."
Vanessa Brown, B.A., M.Ed.
Retired Assistant Principal and ELA Coordinator

"With the implementation of the teacher's guide, activity books and manipulatives, Pre-K teachers have the tools they need to successfully prepare young children for kindergarten."
Schronda McKnight-Burns M. Ed.
Assistant Director of Early Childhood Education

"The active teaching really brings the workbook to life by adding in different interactive learning strategies and activities on each page."
Lanor Payne, Ph.D
Director of Early Childhood

"Our students have used Keyboarding Without Tears for years. This program goes beyond nurturing students' typing skills. It gives them the confidence with technology they need to truly succeed today."
Mary Toomey
Assistant Superintendent