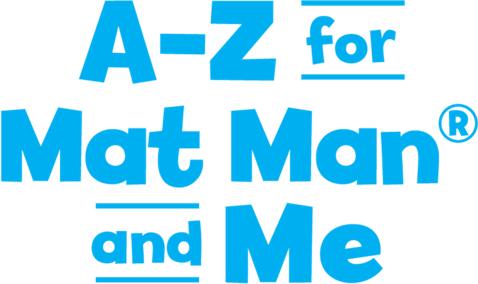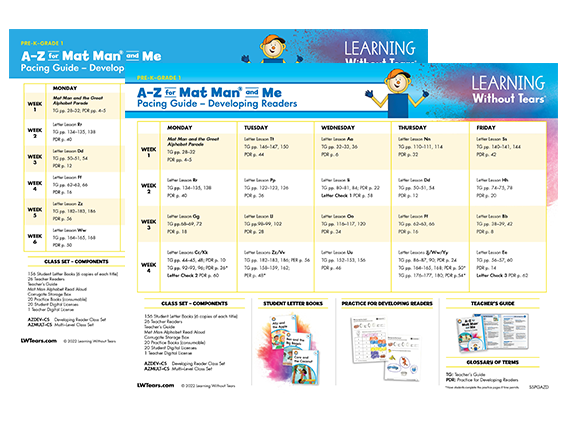 Accelerate your students to build early literacy skills in just 4-6 weeks this summer! Use our FREE pacing guides to plan focused learning sessions for your Pre-K–1 students. All you need is a free guide and your existing A–Z for Mat Man® and Me materials!
Builds Alphabet Knowledge
See for Yourself!
These sample pages are just a taste of what's inside A–Z for Mat Man® and Me
Read the Research
This white paper collects academic research that shows how children who develop foundational literacy skills in A—Z for Mat Man and Me are better prepared to meet the rigorous demands of school.
Download Pacing Guide
Interactive Teaching Tool
Our digital teaching tool supports teachers online with a Teacher's Guide, Letter Books, Practice Books, and a variety of interactive resources.
Free Trial
Register for a Workshop
Learn how to incorporate this vibrant new early literacy program in your classroom. Experience how it effectively teaches alphabet knowledge, oral language, and other foundational literacy skills.
Register Now