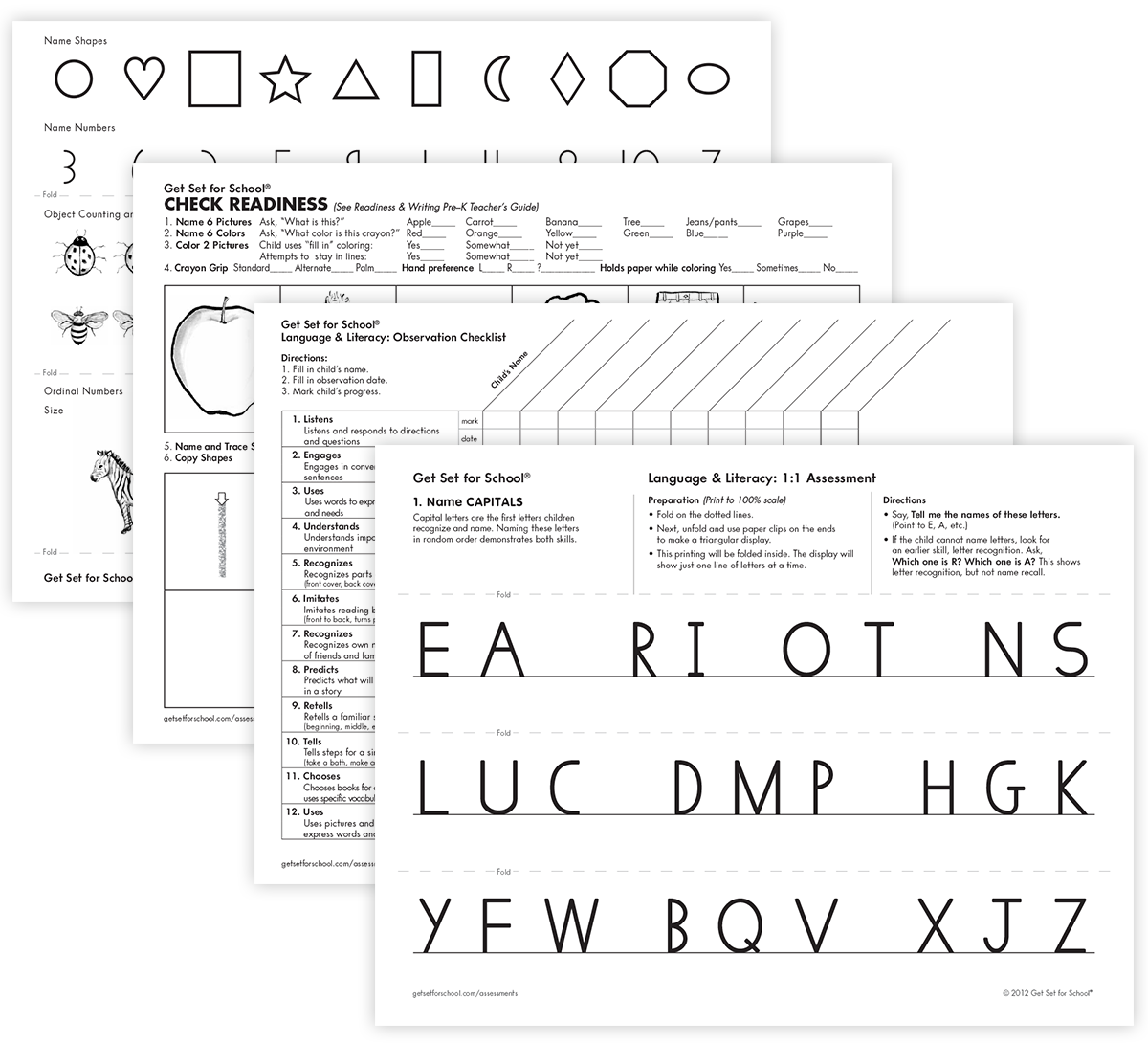 Free, universal, and easy-to-administer screeners for identifying what children know and can do. Available in both English and Spanish!
In just 10–15 minutes, these developmentally appropriate assessments for children aged 4–5 check student progress as they build important foundation skills.
We recommend that students are assessed three times a year (beginning, middle, and end of the Pre-K school year).
Download Assessments
Traditional paper and pencil forms of assessment are not appropriate for Pre-K children. Our developmentally appropriate assessments address young children's growth in Language & Literacy, Numbers & Math, and Readiness & Writing skills.
They will help you to:
1. Identify the different learning experiences of all children in your class
2. Plan meaningful learning experiences
3. Measure children's academic progress
4. Gather information to share with families, specialists, educators, and administrators
5. Identify children who might benefit from special services
Assessing young children should be observational and holistic, impacting your hands-on instructional time as little as possible. We recommend using the assessments with each child three times a year: at the beginning, middle and end of their Pre-K year.
Each assessment takes just 10-15 minutes.
Look at each assessment as a snapshot in time. Looking at those snapshots over weeks and months shows the path of a child's development and learning. Use these assessment tools along with your daily experiences and professional judgment. Do not make decisions about a child's long-term grouping or placement based on a single assessment.
Pre-K teachers, therapists and parents can use these assessments. They are universal and developmentally appropriate for children ages 4-5.
Some people you might want to consider include fellow Pre-K teachers, parents, therapists, administrators, and kindergarten teachers. This will provide all of those involved a clearer understanding of the child's progress.