A Winter Fine Motor Activity: Snowflake Cut-Outs

Monet Stevens
December 7, 2020
0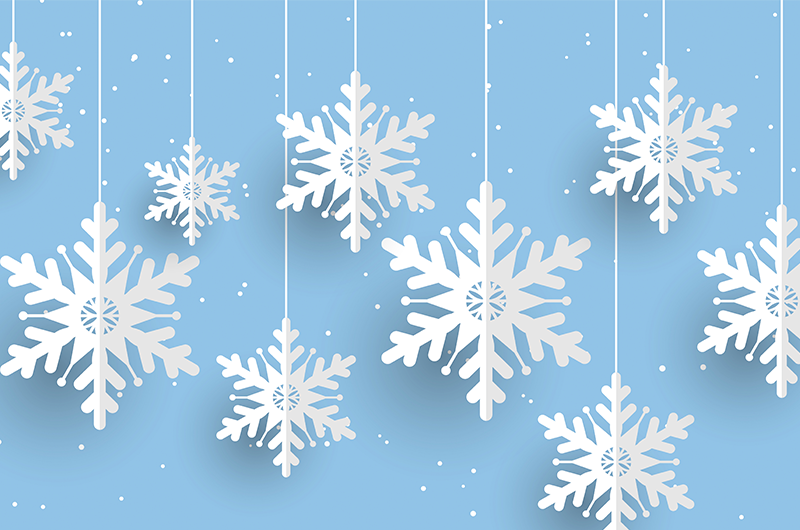 At Learning Without Tears, we're all about fine motor skills activities! Our calendar is filled with fun and silly days to celebrate building successful handwriting and keyboarding skills. When we saw that Make Cut-Out Snowflakes Day is on December 27 and Card Playing Day is on December 28, we knew we had to roll up our sleeves, flex our fingers, and build those motor skills.
Who doesn't love a good paper snowflake? Besides being a fun and festive winter activity, these simple decorations are a wonderful opportunity for children to build fine motor skills with folding and cutting muscle movements.
Follow these easy steps to have your students turn your classroom into a paper winter wonderland:
 
Fold the paper in half diagonally to make a triangle
Fold the triangle in half so the points meet
Fold your triangle in thirds, adjusting the folds as needed to get the sides to match up
Cut across the bottom of your paper so it is straight
Cut your folded paper
Unfold gently and hang with string or tape

Another fun, hands-on day to celebrate soon is Card Playing Day. Whether your favorite card game is Rummy, Crazy Eights, or Old Maid, getting your students to shuffle a deck, deal, and keep their hand of cards organized helps build some of the same motor skills that make successful writers and keyboarders! Card playing also teaches children social-emotional skills through taking turns and being courteous to other players.
Our A-B-C and 1-2-3 Touch & Flip® cards are the perfect card-playing activity to add on to a session of Go Fish or Slap Jack. These double-sided cards feature raised tactile letters or numbers (now with number cards up to 20!) that teach children letter and number formation and sequencing skills. 

By Monet Stevens
Monet A. Stevens is a graduate student at Georgetown University. She has interned with several organizations across the Greater Baltimore and Washington D.C. Metropolitan area including the Smithsonian and the Surety and Fidelity Association of America. Monet is passionate about strengthening communities and empowering individuals through mass communication. She recently graduated from Towson University and moved back to her hometown near Washington, D.C. where she hopes to make a positive impact.