Teaching Tips: Spotlight on Independent Writing

Zoë Maurer
April 19, 2019
0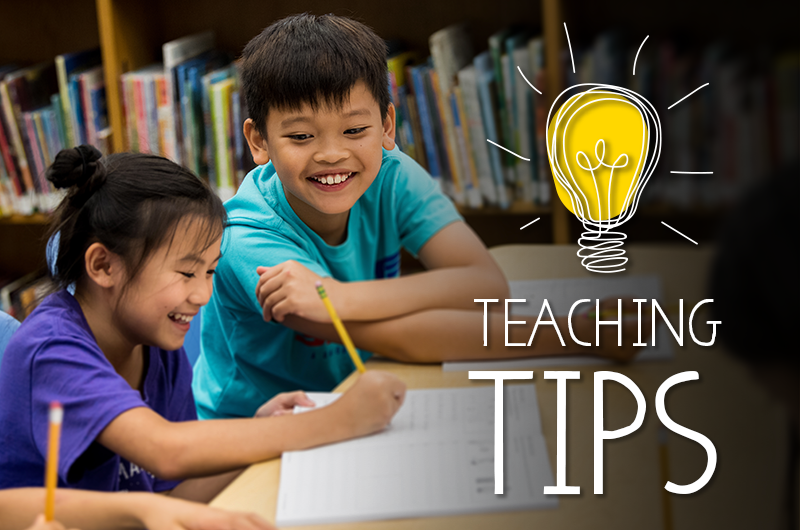 It's not too late to start now!
Check out our teaching tips to end the year with a writing unit of independent writing projects.
Make room for one to two-week-long independent writing projects in between each genre study by shortening each unit of study by one week or so.
 
Start each day with a soft start (or end it with a soft end). Independent writing projects can be a choice at this time.
 
Set aside daily or weekly time for kids to spend with writing notebooks. Try our Writing Journals with double lines. Then, schedule 10–15 minutes of creative writing time of your students' choice in a daily writing workshop (Bonus: more time for small groups).
 
Create a writing center for choice time or make it a choice during a 15-minute brain break in between content areas.
 
Explore our Building Writers student editions that offer extra practice for writing skills development and can be easily incorporated into a writing block as independent writing or as whole group practice to meet your students' varying needs. Students become better, more fluent writers as they practice three types of writing styles: narrative, information, and opinion/argument. Plus, incorporate independent writing activities into typing activities with the Keyboarding Without Tears Teacher Custom Creation feature. It enables you to generate brand new typing activities with content that is cross-curricular and customized to your classroom focus.

By Zoë Maurer
Zoë Maurer earned her Bachelor of Arts degree in Communication Sciences with a minor in Business Marketing from the University of Connecticut (go Huskies!). She is an experienced marketer, specializing in digital strategy for a wide range of industries including education. She is currently a senior marketing lead for Learning Without Tears who loves to think outside of the box and push limits whenever possible. In her downtime, she can be found having dance parties with her family in the kitchen.