7 Sequencing Activities for Kindergarteners and Preschoolers

Valerie Zaryczny
July 28, 2020
0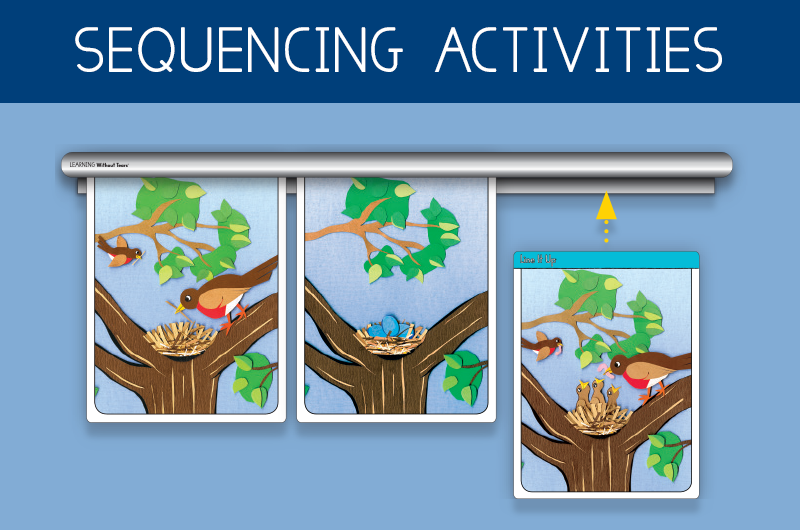 Sequencing is an important readiness skill that provides a foundation for both reading development and scientific inquiry. This concept helps children learn to recognize patterns that make their world more understandable and predictable. If you want to prepare your young learners with the tools they need to solve problems, complete daily routines, and develop comprehension skills, read on for some fun and easy ways to encourage development of this foundational skill.
What is Sequencing?
Sequencing is the ability to arrange language, thoughts, information, and actions in a certain order. The ability to sequence depends heavily on the development of executive functioning skills like attention, organization, planning, and working memory. Without successful sequencing skills, it's difficult to follow instructions, speak properly, complete multi-step tasks, and solve problems. 
Why is Sequencing important for kids?
Sequencing leads to success with so many daily activities! When children are able to use sequencing skills successfully, they can do the following:
Recognize patterns
Make predictions
Put a series of objects or events in a logical order
Understand transition words like first, next, and last
Know the elements of a story like beginning, middle, and end
Comprehend stories
Retell stories and past events
Put words and sounds together in the correct order to communicate
Follow daily routines at home and school
Approach an unfamiliar task in a logical manner
Know when a task is completed
Engaging Sequencing Activities for Kindergarteners and Preschoolers
Your young learners are already developing sequencing skills as they follow familiar routines such as first eating lunch, then playing outside or when they complete a daily bedtime routine of bath, toothbrushing, story, and lights out It's easy to incorporate more sequencing practice throughout the day. Use sequencing words (such as first, then, next, last) often in your everyday questions and conversations with children.   When they show you their Lego or block creation, ask them to describe how they made it. Discuss the sequence of events after reading a story. Encourage children to learn simple chores, like setting the table, and engage them in functional sequencing tasks like cooking. 
Children also need structured opportunities to practice sequencing skills. Sequencing can be easy to teach and fun to learn with these hands-on activity ideas using manipulatives from Learning Without Tears!
Sequence a story with pictures
Help children understand the sequencing concept of first, next, and last with story pictures. Line It Up is an engaging activity that includes sets of Story Cards, such as the life cycle of a butterfly and how pumpkins grow. Children can sequence the picture cards in the correct order and retell the story!

You can download free sample pages of Line It Up here.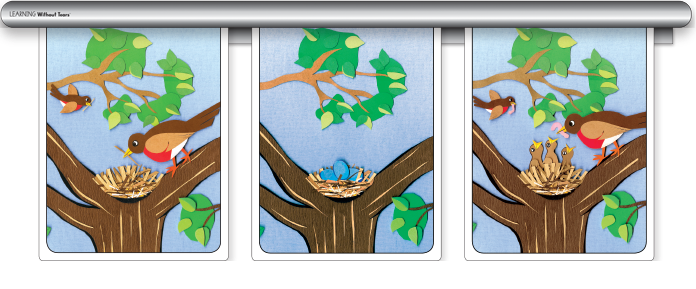 Build a person, piece by piece
When children have basic drawing skills, it unlocks the ability to express their ideas and creativity on paper, providing a foundation for the writing process. Learning to draw a person is easy when you first use manipulatives and then take that same sequence to paper.
Mat Man is a favorite activity where children build a person using Wood Pieces and the Mat for Wood Pieces. Learning to build and then then draw Mat Man from head to feet is a great way to not only boost sequencing skills, but body awareness and prewriting skills too!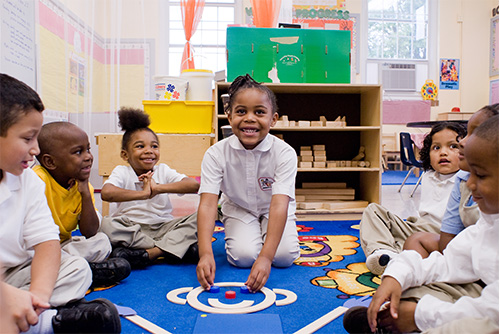 Learn letter formation with Learning Without Tears letter play activities
There is a proper sequence for forming letters. When children learn correct letter formation habits, a foundation is laid for efficient handwriting skills. They also learn sequencing skills in the process! 
Learning Without Tears is known for fun, letter play activities. Each one helps children learn the sequence for the strokes of the letter in a hands-on way to prepare them to trace, copy, and eventually write the letter on paper. The Mat with Wood Pieces, Stamp and See Screen, Roll-A-Dough Letters, and the Wet-Dry-Try activity on the Slate Chalkboard provide a variety of opportunities to boost sequencing skills and proper letter formation habits!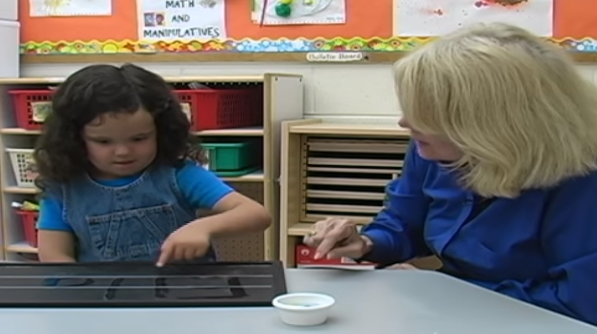 Show off the actions to a song or fingerplay
Learning the movements to familiar songs like "I'm a Little Teapot" and "The Itsy-Bitsy Spider" help children learn sequencing skills.  Learning Without Tears has 3 music albums filled with fun songs and fingerplays. Here are a few favorites that boost sequencing skills:
Five Fingers Play – It's fun to learn what your fingers can do in this finger play that also teaches counting to five.
Pattern Dance – Learn about patterns while you follow a sequence of dance moves as directed in the song!
Leaves and Branches, Trunk and Roots – Demonstrate actions for parts of a tree in this song that is sung to the tune of "Head, Shoulders, Knees, and Toes."
Sliding Down to the End of the Alphabet – Practice the letter formation sequence for V, W, X, Y, and Z by air writing in this catchy song!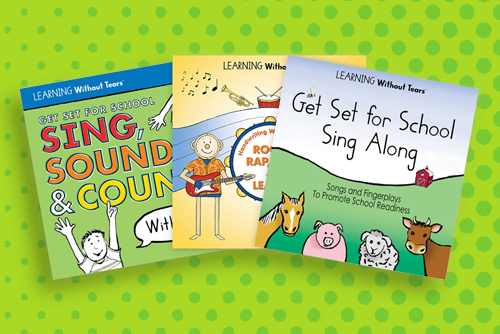 Put letters in ABC order
Learning to sequence letters into ABC order is fun with A-B-C Touch & Flip Cards! Your youngest learners will also enjoy the animal puzzle deck of this set. Children match the front to the back of each animal to put the cards in ABC order. A separate set of cards has capitals on one side and the corresponding lowercase letter on the other side, so children can practice sequencing letters both ways.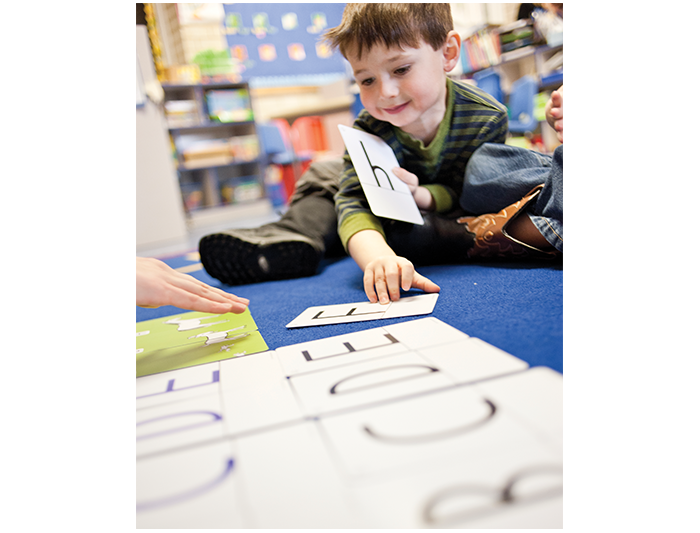 Sequence numbers
Sequencing numbers 1–10 can be practiced with 1-2-3 Touch & Flip Cards, which are similar to the A-B-C Touch & Flip cards mentioned above. Tag Bags is another manipulative that can be used for number sequencing Each bean bag is opened with one of a variety of fasteners to reveal a number and corresponding set of dots for counting. Challenge children to open Tag Bags until they find all numbers 1–10, and then line them up in order! They can count the dots if they aren't yet confident with numeral recognition.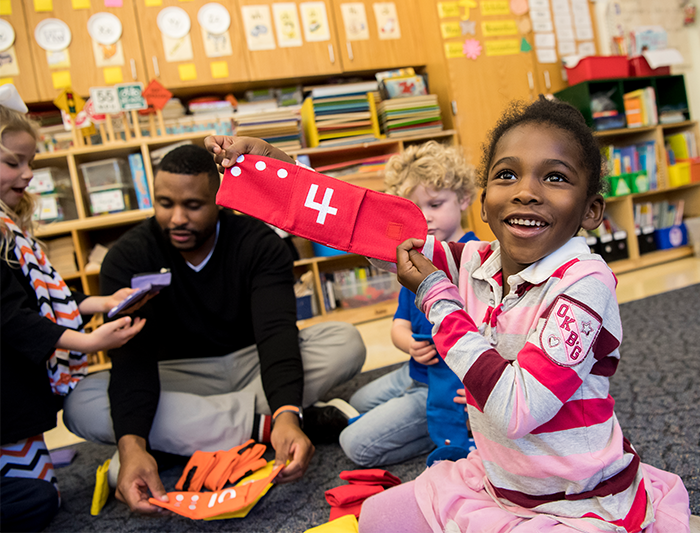 Follow a pattern
Recognizing, copying, and creating patterns is a fun way to work on sequencing skills while also learning important math concepts. Tag Bags can be used to make a simple AB or ABC color pattern! Once the pattern is set, ask children what color is first, second, and third to work on ordinal numbers. Challenge them to sequence a similar pattern with different colors!
A—Z for Mat Man and Me
Order Now!
Seamlessly bring the ABCs to life while building foundational literacy skills with our new letter book series. Each of our illustrated letter books introduces a letter of the alphabet and emphasizes their associated sound through captivating, visual stories. The engaging stories in each book capture children's imaginations and expose them to social-emotional skills and diverse cultures.

You can Learn More Here → .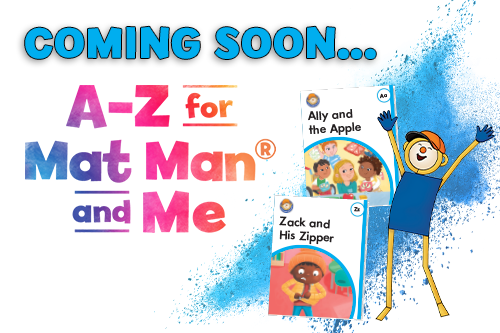 By Valerie Zaryczny
Valerie Zaryczny, MS, OTR/L, received a Bachelor of Arts degree from Wake Forest University and a Master of Science degree in Occupational Therapy from Washington University in St. Louis. She has worked as a pediatric occupational therapist since 2004 with children of all ages in multiple settings including schools, clinics, daycares, and homes. Valerie is passionate about helping children of all abilities develop the skills necessary to be successful at school and in daily life. She especially enjoys motivating and empowering teachers and parents to help their students become successful with handwriting and keyboarding skills, which she has done as a National Workshop Presenter for Learning Without Tears since 2011. She also works as a lead occupational therapist for a regional therapy company in South Carolina. Valerie lives in the Greenville, SC area with her husband and 2 children where they enjoy hiking, traveling, and church activities.