Reflecting on the Benefits of Music Education

Monet Stevens
March 5, 2018
0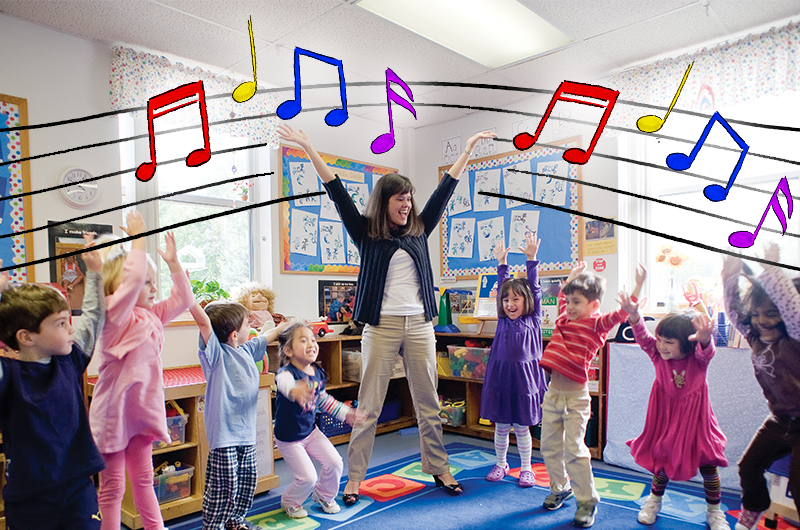 March is Music in Our Schools Month® (MIOSM)!  It's a time for music educators, students and communities to come together to not only celebrate music education in schools, but to advocate for its continuation. 
In 1973, early members of the National Association for Music Education (NAfME) developed a grassroots campaign to bring awareness to the importance of music education in New York schools. 
NAfME rallied the support of teachers, parents, community members and other major music education organizations and shared advocacy tips hoping to get the attention of local news outlets and politicians. 
What started out as a single day in 1973, celebrated solely in New York, grew into a week and is now a month-long national celebration in schools across the country. 
Schools celebrate Music in Our School's Month (MIOSM) in various ways including concerts, special lessons, sing-a-longs and any other activities that showcase the benefits of music education. 
Music education has several cognitive, developmental, emotional and social benefits on students of all ages. 
Cognitively, music expands and strengthens the brain.  Students exposed to music education have a larger growth of neural activity.  This neural growth gives students advanced memorization capabilities, pattern recognition and spatial intelligence, which is the ability to visualize abstract concepts, especially helpful when applied to mathematics.  Students also achieve higher test scores.
Developmentally, music facilitates maturity in many areas.  One of the most widely known is language development.  Music develops the left-side of the brain, associated with language processing, which eases verbal communication abilities.
Emotionally, students will gain confidence due to the sense of accomplishment they will feel from meeting and mastering their music goals.  They will also develop empathy toward other cultures due to the global variation in music.
Socially, students will benefit from building friendships with their musical peers.  They will develop teamwork skills, learn discipline and establish character.
Learning Without Tears understands the extensive benefits of music and the impact it has on children's learning and development.  That is why we integrate fun and educational songs into our Pre-K and early elementary school curricula.  Each of our music albums teaches students valuable academic and social-emotional lessons that foster healthy development. 
The Rock, Rap, Tap & Learn CD helps young students develop self-esteem and body awareness.  The Sing, Sound and Count With Me CD prepares Pre-K students for elementary school with songs about letters, number and manners.  Finally, the Get Set for School: Sing Along CD combines music with dance and encourages students to get active as they learn foundational concepts.
Teachers and occupational therapists looking to implement music into their lessons can find our albums on our website or on iTunes.  You can also check out our upcoming 5 Rockin' Music Strategies webinar this March.
Learning Without Tears wishes you and your students a happy Music in Our Schools Month!

By

Monet Stevens
Monet A. Stevens is a graduate student at Georgetown University. She has interned with several organizations across the Greater Baltimore and Washington D.C. Metropolitan area including the Smithsonian and the Surety and Fidelity Association of America. Monet is passionate about strengthening communities and empowering individuals through mass communication. She recently graduated from Towson University and moved back to her hometown near Washington, D.C. where she hopes to make a positive impact.