Our AOTA Experience: Making New OT Friends

Monet Stevens
April 17, 2019
0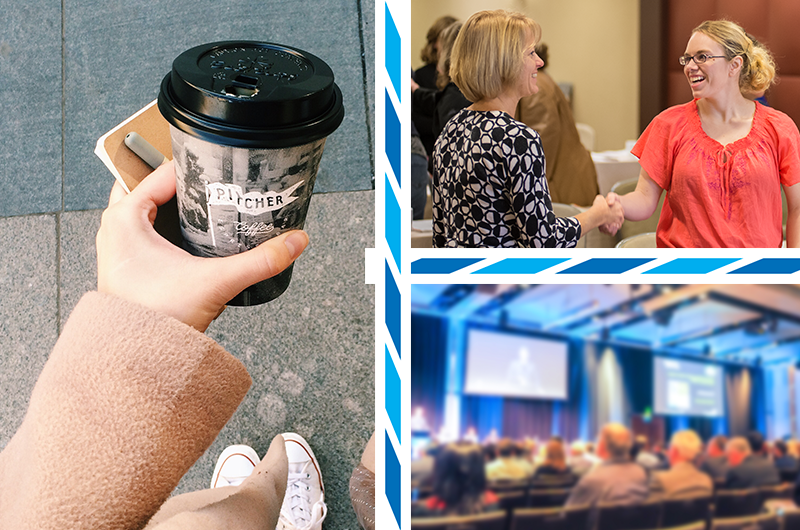 We made hundreds of new OT friends last week during our time at the AOTA Annual Conference & Expo! Our team shared how to make handwriting fun and easy while spending a few days in "The Big Easy." Here's a recap of our AOTA experience.
The week commenced with the annual International Breakfast event sponsored by the World Health Organization (WHO). OTs from across the globe came together to hear a presentation about the newly updated Role Checklist which now includes cross-culturally valid guidelines and six different language translations with more in progress.
The rest of the day was filled with various forms of enrichment including educational sessions such as Kids Get Arthritis: OT for Children with Arthritis and Rheumatic Diseases, poster sessions on research topics ranging from occupational therapy in the NICU to creating experiential learning opportunities in higher education, and of course, the unforgettable New Orleans-style welcome ceremony and keynote address by Dr. Grace Dammann and Fu Schroeder.
Immediately following the address was one of our most favorite moments of the night: meeting and chatting with OTs about how to use multisensory and developmentally-considerate teaching methods and materials in Pre-K–5 learning. Then, the expo hall was officially open! 
We set up an interactive exhibition booth and came up with fun and creative ways to learn more about our guests. Conference attendees were able to put their handwriting skills to use by filling out postcards and sending them to friends and family back home.
We also gave live demonstrations on how to use our newest digital teaching platform, the Integrated Print and Digital Solution. It can be integrated with interactive whiteboards or projectors to allow students to practice letter formation in a whole-class setting. It features fun animations, music, and videos that get students excited about handwriting. Everyone who filled out a postcard was entered to win a special Learning Without Tears prize!
The rest of the week was filled with more events designed to help OTs grow their professional capabilities and make memorable experiences with new friends. Other events included a science symposium, Zumba and PiYo fitness events, town hall meetings, quiz competitions, and much more.
How was your AOTA experience? Share them with us in the comments sections below or on one of our social sites! In honor of OT month, we would like to give all OTs a special discount. Use promo code OTOFFER19 to get $25 off $100 on online purchases. 
We can't wait to see you again next year in Boston!

By Monet Stevens
Monet A. Stevens is a graduate student at Georgetown University. She has interned with several organizations across the Greater Baltimore and Washington D.C. Metropolitan area including the Smithsonian and the Surety and Fidelity Association of America. Monet is passionate about strengthening communities and empowering individuals through mass communication. She recently graduated from Towson University and moved back to her hometown near Washington, D.C. where she hopes to make a positive impact.