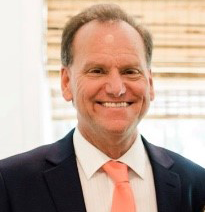 I cannot think of a better way to recognize Occupational Therapy Month than with a famous quote from our 105 years of history. 
Mary Reilly said at her Eleanor Clarke Slagle Lecture in 1961, "Man, through the use of his hands, as they are energized by mind and will, can influence the state of his own health." 
I reflect on this quote often when providing students with handwriting intervention. I think about how much handwriting influences the state of student success in schools. I also think about how when students improve their handwriting, they also see improvements in reading, literacy, language arts, math, and other subjects. It makes me proud to be an OT and excited about what I contribute to the educational or clinic team. 
Learning Without Tears was founded by an occupational therapist, and for more than 40 years, we have deep experience in helping kids learn foundational literacy skills like handwriting and readiness. We employ numerous occupational therapists across various roles within the company as part of our mission to help children of all ages with varied learning styles be successful in the classroom and life. 
I have been an occupational therapist for 35 years, with experience in the clinic, classroom, and university setting. I am an active school-based practitioner, and I recognize the importance and value of what we do every day to help students of all ages achieve academic success. 
It is hard NOT to recognize our students' current problems, even without using our "OT Glasses." I see students who are in desperate need of core literacy skills. As we enter our third year of the pandemic, we now are seeing students falling significantly behind on reading and writing benchmarks. In addition, it appears that the students in the lower grades (K­–2) are experiencing more difficulty in recovering skills than students in higher grades (3–5). 
As OTs, we know how vital it is for younger students to learn proper handwriting techniques. What will the fate of these younger students be when they reach higher grades and have not yet mastered the appropriate skills needed?
Foundational literacy skills require instruction in reading and writing. But there is a powerful connection between writing letters by hand and the neural structures needed for reading. Having young children build, make, and form letters using hands-on manipulatives and writing utensils while learning letter sounds and exploring phonological and phonemic awareness helps build literacy skills that last a lifetime. An occupational therapist can be a valuable resource to assist young children in developing these critical skills.
Some students struggle with handwriting skills in school, which can keep them from completing writing tasks and keeping pace with their peers and academic needs. In our intervention sessions with younger students, we need to make sure that we focus on proper letter formation to establish learned motor patterns that will lead to writing fluency. We should also be consistently pairing adequate letter formation with letters sounds and moving the letters into age-appropriate words and sentences.
April is Occupational Therapy Month, so it may be a great time to reach out to parents, teachers, and administrators to share our unique profession and how we work with students to master performance and find success. This is also a great time for you, as an OT, to take advantage of our many educational opportunities to enhance your own knowledge and expertise.