Happy World Kindness Day

Kathryn Fox
November 13, 2019
0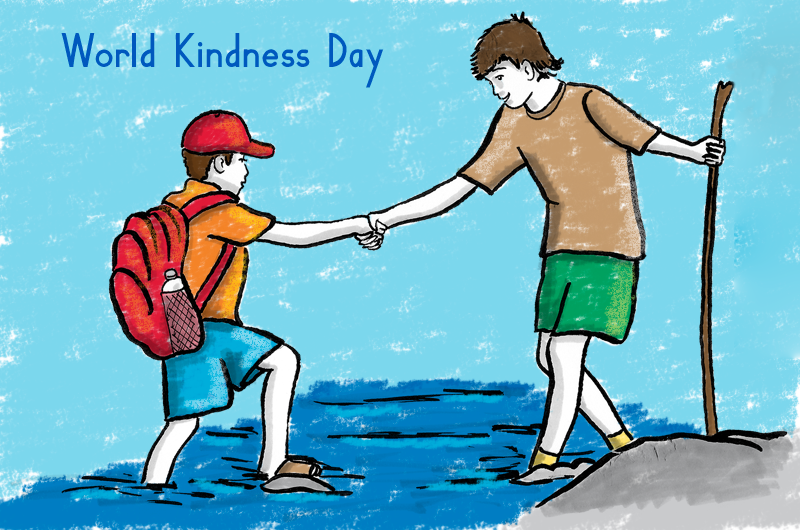 Building social emotional intelligence is a critical skill your students need to be successful in school and in life. World Kindness Day is a wonderful opportunity to talk with your students about kindness and how even the smallest act can have enormous impact. Whether you send a handwritten card to a friend you haven't spoken to in a while, have your students write notes of kindness to each other, or just smile at a stranger, there are countless ways to spread a little kindness this November.
Check out these fun ways to celebrate kindness with Building Writers and Keyboarding Without Tears!
Download our World Kindness Day Download to have students practice independent writing while learning about the importance of being kind! Have your students read a sentence from their completed activity to bring the kindness to life in your classroom. 
Explore how being kind online is just as important as being kind in real life with our Be Kind Online activity. Digital citizenship goes hand-in-hand with typing skills and children need to be both strong keyboarders and good digital citizens to succeed in school. 

By Kathryn Fox
Kathryn received her Bachelor of Arts in Writing, Rhetoric, and Technical Communication from James Madison University. She is an experienced editor, copywriter, and technical writer and has worked for the government and in the IT, music, and telecommunications industries. She is currently a writer and editor for Learning Without Tears and loves providing content that empowers young writers and teachers. Kathryn lives in Arlington, Virginia with her best friends.