Digital learning is "any instructional practice that effectively uses technology to strengthen a student's learning experience". Digital Learning Day began as a way for teachers and innovators nationwide to share new and exciting technologies that enhance instruction and improve student outcomes. At Learning Without Tears, we are excited to celebrate Digital Learning Day by sharing the exciting ways we are improving children's experiences in the classroom with technology!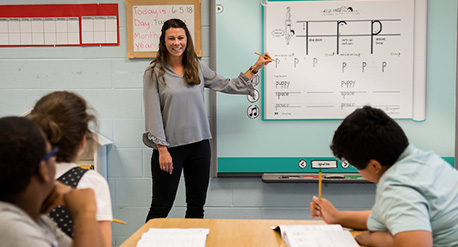 The Handwriting Interactive Teaching Tool (HITT) is a one-stop, comprehensive digital platform for teaching handwriting. HITT works alongside our new editions of handwriting student editions and teacher's guides to provide interactive and engaging lessons right at teachers' fingertips. HITT offers lesson-enhancing multimedia options like digital letter and number formations, award-winning animations, music, and instructional videos. Resources, such as cross-curricular connections, supplemental lessons, and school-to-home downloads are readily available all within each digital teacher's guide and student edition. 
Learn more about HITT and sign up for a free trial at: our website.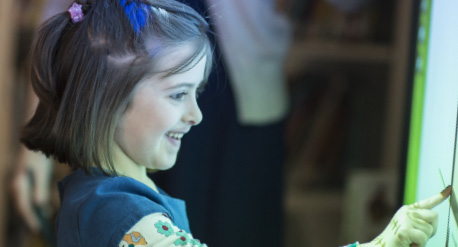 The Pre-K Interactive Teaching Tool (PreKITT) is a new digital offering that brings our Pre-K curriculum, Get Set for School, to life! It functions similarly to HITT, featuring digital versions of the Get Set for School teacher's guides and student editions with an abundance of exciting and engaging multimedia options to accompany each lesson. In PreKITT, educators will find delightful resources for each lesson within their digital teacher's guides, and even more lesson-specific learning opportunities within the digital student editions. PreKITT for Get Set for School also includes read-alouds of our beloved Mat Man books! What better way to learn about jobs in the community than by trying on hats with Mat Man?
Learn more about PreKITT and sign up for a free trial at: our website.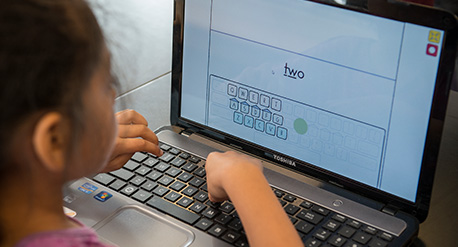 Keyboarding Without Tears is a web-based curriculum for grades K–5 that teaches typing, computer readiness, and digital citizenship. True to our simple and easily accessible instructional style, our keyboarding program uses color-coded rows, cross-curricular lessons, and a wide variety of activities to teach and practice typing skills. Students practice typing with correct punctuation while also learning about Julius Caesar!
You can learn more about Keyboarding Without Tears at our website.
At Learning Without Tears, our goal when creating instructional technology is to provide zero-prep, flexible, and joyful resources to support teachers and enhance children's learning experiences. In celebration of Digital Learning Day, we encourage you to join us in sharing innovative and high-quality practices and programs you love with your fellow educator. Happy Digital Learning Day!