Hap-pie Thanksgiving: How Handwriting Fits into the Literacy Pie
Megan Parker
November 2, 2018
0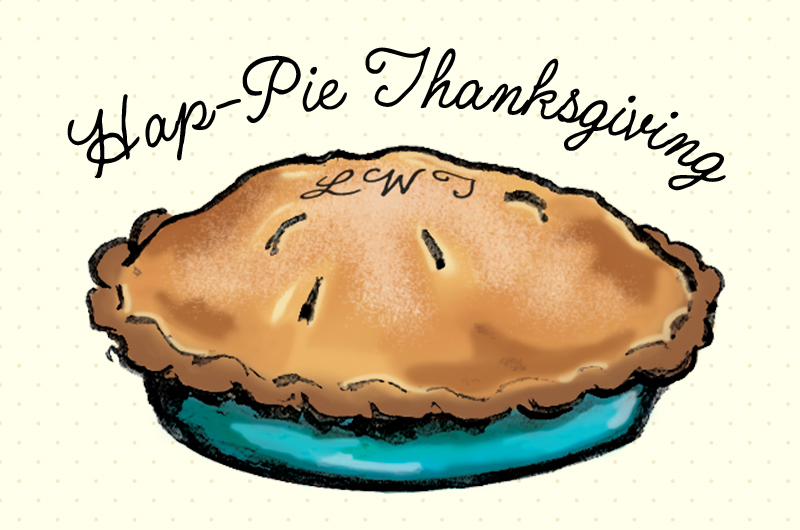 With Thanksgiving just around the corner, we can all agree that we're looking forward to dessert! Your favorite might be apple, pumpkin, or pecan pie, but at Learning Without Tears, our favorite is literacy pie. Literacy pie is made up of several of our favorite ingredients: oral language, handwriting, reading, and writing.
One of the most important slices of literacy pie is handwriting! Part of children's literacy includes being able to form letters, so they can write about what they learn and experience. In other words, the first step to becoming successful at writing is becoming successful at handwriting. Handwriting instruction is not just for letter formation practice: handwriting has academic applications in the areas of note-writing, independent writing, talking, and more.
Reading and writing go hand in hand. That's why explicit handwriting instruction is a key component of literacy success. For a solid literacy foundation, handwriting must be explicitly taught with a developmentally appropriate, well-designed curriculum.
Here are some of the ways that Handwriting Without Tears can help build literacy in your classroom:
 
Instruction only takes 10–15 minutes per day, which saves time and keeps your students engaged
 
Lesson plans include differentiation and support for English language learners and students receiving specialized instruction
 
Enrichment activities are included within the lesson plans to connect handwriting instruction to grade-level subject areas through cross-curricular connections
 
Assessments are specific to handwriting and the results specifically address concerns and drive instruction to increase positive student outcomes
By Megan Parker
Megan Parker received her Bachelor of Science degree in English from Towson University. She has a background in writing for children that includes working in the editorial department at Girls' Life magazine, where she wrote for the print magazine and website. She has versatile experience as a writer, editor, and copywriter, and her writing has been published in magazines and newspapers. When she's not having fun creating imaginative content at Learning Without Tears, she loves to travel the world.