Gear up for Back to School!

Regina Parsons-Allen
July 13, 2018
0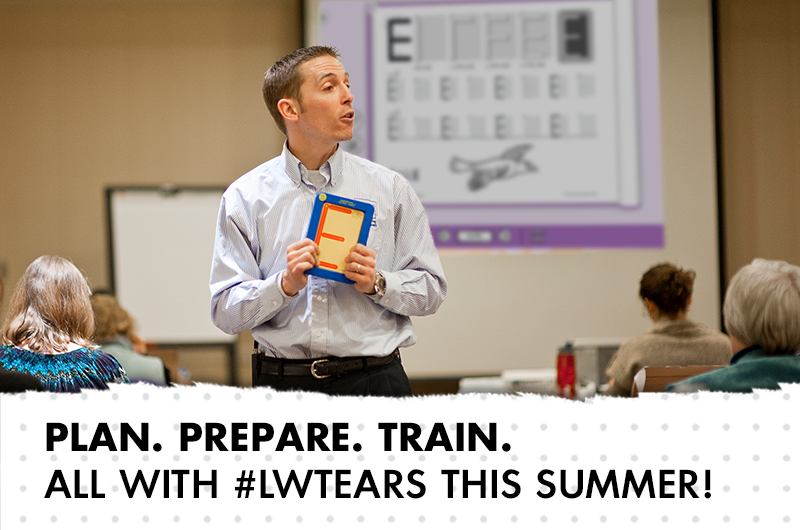 Summer is well underway, and I hope you're feeling refreshed, rejuvenated, reenergized, and ready to start thinking about Back to School! As Back to School ideas are rolling through your mind, start thinking about some fresh professional development opportunities!
Over the years, I have attended many Learning Without Tears workshops—some even twice! Most recently, I attended a Pre-K workshop for Get Set for School® with a group of colleagues. The workshop included many great multisensory and developmental materials for school readiness, handwriting skills, and keyboarding skills. In addition to attending workshops, I have watched their free webinars and many of their video lessons. Learning Without Tears even has specific back to school resources to help you kick start yearlong success.
Attending workshops and trainings helps us stay up to date on new research, information, and strategies and reenergizes us in our practice as we work with children. At a Learning Without Tears workshop, you learn while getting to be a kid again, engaging in many of the activities you'll be teaching your kiddos. You laugh, move, and have fun! The workshops provide you with many materials, including the latest innovative materials, that will help you get started when you return to work.
Here are some of the resources and materials I use most in my practice as a school-based occupational therapy practitioner that you'll learn about at a workshop:
I also suggest becoming a member of Crayons, Pencils, and Keyboards, sponsored by Learning Without Tears, for informative webinars and CEUs.
I love all the imaginative tools, strategies, and resources that Learning Without Tears provides at workshops! And, I know you'll love them, too! Take a peek at the in-person and online workshops Learning Without Tears offers to learn, have fun, and get inspired.  

By Regina Parsons-Allen
Regina Parsons-Allen is a school-based certified occupational therapy assistant. She has a pediatrics practice area of emphasis from the NBCOT. She graduated from the OTA program at Caldwell Community College and Technical Institute in Hudson, North Carolina with an A.A.S degree in occupational therapy assistant. She has been practicing occupational therapy in the same school district for 20 years. She loves OT and working with children and is passionate about engaging, empowering, and enabling children to reach their maximum potential in ALL of their occupations!