Dyslexia and Dysgraphia: Teaching Strategies to Help Your Students
Megan Parker
January 29, 2020
0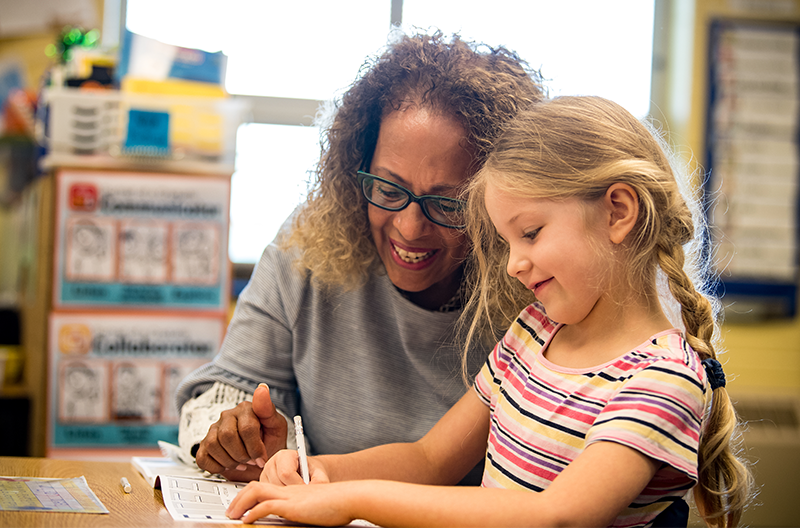 Dyslexia affects one in five students. It is the most common learning disability in the classroom. Because of these students' difficulty processing letters, they struggle to use words and language effectively.
Children with dysgraphia have trouble producing written language due to poor motor planning. They may struggle with organizational skills and movements that need to be in an automatic and specific order. As a result, they may write in a mixture of both capitals and lowercase letters. You might be wondering how you can help these struggling students in your classroom. Whether you're a parent of a teacher, here are some strategies for how to teach an elementary school student with dyslexia and/or dysgraphia:
Teaching Students with Dyslexia or Dysgraphia
Heading in the Right Direction
Students with dyslexia may need a visual to imitate correct formation and help correct reversals and incorrect letter formation. The foundational skills, such as starting at the top and moving left to right, can be accomplished simply with a dot in the top left corner of the paper to provide a visual cue. The Learning Without Tears Gray Block Paper can also provide a visual cue of the starting position for numbers and capitals.
Keep It Moving
Kinesthetic activities can be helpful for dyslexic children who have difficulty putting pen to paper. Multisensory activities can help! Using the Blackboard with Double Lines and the Wet-Dry-Try activity can help children write correct formation and placement of letters on the line. 
Practice, Practice, Practice
One of the NEW products that can be useful for a child with dysgraphia is Building Writers student editions. Building Writers provides extra practice for writing skills development. There is structured practice to build core writing skills with opinion/argument, narrative, and informational writing. You can learn more about Building Writers here. 
Keep It Short and Sweet
Dyslexia and dysgraphia can make the process of writing difficult, but incorporating multisensory activities and organizational skills can help this process. Provide short periods of handwriting instead of having longer sessions by aiming for 5–10 minutes per day. Make accommodations as needed, but continue to work on writing skills development.
Don't Forget Keyboarding
Keyboarding allows students the opportunity to share their thoughts and ideas. Keyboarding can sometimes be easier for children with dyslexia and dysgraphia to learn and is often ideal for longer assignments. In this age of technology, we believe it is important for children to both type and write. You can find more information about how to help your students with dyslexia and dysgraphia using Keyboarding Without Tears here.
By Megan Parker
Megan Parker received her Bachelor of Science degree in English from Towson University. She has a background in writing for children that includes working in the editorial department at Girls' Life magazine, where she wrote for the print magazine and website. She has versatile experience as a writer, editor, and copywriter, and her writing has been published in magazines and newspapers. When she's not having fun creating imaginative content at Learning Without Tears, she loves to travel the world.