"Tell your hand what to do." "Magic c becomes the d." "Bzzzzz"
These may sound rather cryptic, but they are powerful reminders for all students, especially those students with dyslexia or dysgraphia.
What are Dyslexia and Dysgraphia?
The terms dyslexia and dysgraphia are both Greek in origin and mean a condition (ia) having impaired (dys) lexicon (word) or graph (letter) production.
Dyslexia affects one in five students. It is the most common learning disability. These students may struggle with reading, spelling words, and using language effectively.
According to the University of Michigan, of people with reading difficulties, 70 to 80% are likely to have some form of dyslexia. Symptoms include:
Difficulty understanding the individual sounds in words
Reversal of letters and numerical sequences
Flipping letters and numbers and/or writing them backward past the age of 7 or 8
Not seeing or acknowledging punctuation in written text
Omitting of words while reading
Difficulty writing
Children with dysgraphia have trouble producing written language due to poor motor planning.  They may also struggle with organizational skills and movements that need to be in an automatic, specific order. As a result, they may write in a mixture of both capitals and lowercase letters.
According to the National Center for Learning Disabilities (NCLD), warning signs of dysgraphia include:
Tight, awkward pencil grip and body position
Illegible handwriting
Avoiding writing or drawing tasks
Tiring quickly while writing
Saying words out loud while writing
Unfinished or omitted words in a sentence
Sounds like a lot to overcome, but there are simple and effective supports available.
Teaching Students with Dyslexia or Dysgraphia
When addressing how to help a child with dyslexia or dysgraphia, we hear words like direct, explicit, systematic, multisensory, and, of course, above all else, it has to be fun. That's where Learning Without Tears excels – it's very effective and still very fun for both the student and the teacher too.
Here are some strategies and tools that can be used to support students with dyslexia and dysgraphia: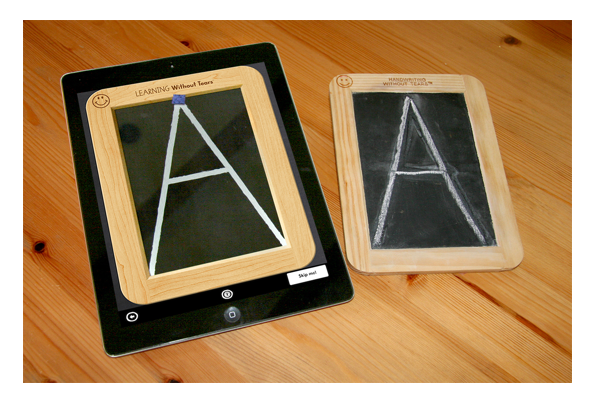 Learning Without Tears Can Help with Dyslexia or Dysgraphia!
Learning Without Tears has tools and guidance to help you support children with dyslexia or dysgraphia. From hands-on learning manipulatives to digital resources, our resources are designed to be simple, engaging, and fun.
View our online shop to see our full collection of learning resources!