Bundle Up for Back to School

Kathryn Fox
August 21, 2019
0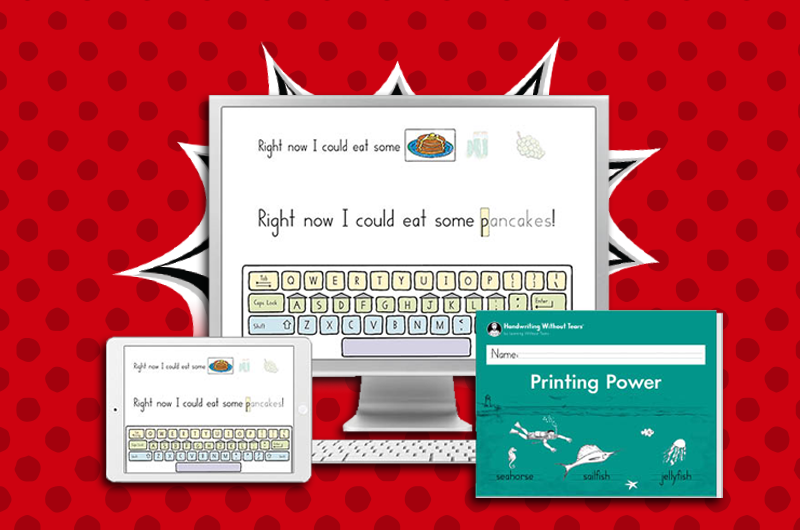 It's time to bundle up! Well, it's not time to bundle up because of frightful weather just yet, but it is time to head back to school and bundle handwriting student editions and keyboarding licenses. Start your school year strong with our bundles to maximize success while saving money!
 
Handwriting Student Editions
Our proven handwriting student editions feature a clean and simple design with large step-by-step models that follow our unique letter order and style! Paired with double lines and line generalization activities to promote legible writing and cross-curricular connections, the Handwriting Without Tears ®  student editions create strong, fluent writers.
 
Keyboarding Licenses
With fun, cross-curricular typing and digital citizenship lessons featuring our patented approach to the keyboard, the Keyboarding Without Tears® licenses teach pre-keyboarding and keyboarding, creating efficient, fluent, and fast keyboarders in the classroom.
When handwriting and keyboarding are both taught explicitly in the classroom, children become confident communicators and can succeed on any writing assignment in any setting. With correct technique and good habits, students can focus on the content of their writing and not on writing or typing words and letters, becoming effective writers and keyboarders while building a foundation for overall academic success.
Check out our handwriting and keyboarding bundles to build the powerful partnership between handwriting and keyboarding in your classroom as soon as the first school bell rings this year. Plus, don't forget to explore all of our exciting offers and free resources for this back to school season! 

By Kathryn Fox
Kathryn received her Bachelor of Arts in Writing, Rhetoric, and Technical Communication from James Madison University. She is an experienced editor, copywriter, and technical writer and has worked for the government and in the IT, music, and telecommunications industries. She is currently a writer and editor for Learning Without Tears and loves providing content that empowers young writers and teachers. Kathryn lives in Arlington, Virginia with her best friends.