Bringing Handwriting into the 21st Century with Interactive Digital Technology

Monet Stevens
January 22, 2020
0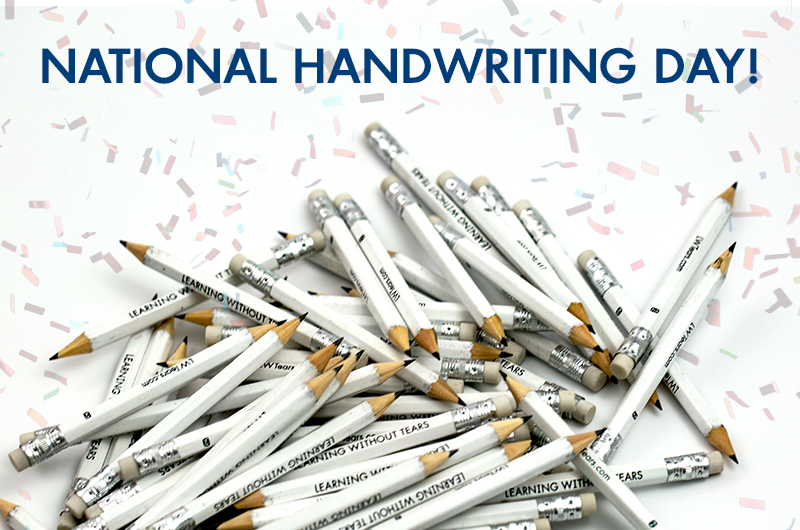 It's 2020 and we're well into the 21st century. Handwriting instruction needs to reflect evolving classrooms. We live in a digital age and your handwriting instruction can reflect that!
While the students of today are learning many of the same skills you did, they are using different methods and different tools. Learning Without Tears offers digital education technologies to complement K–5 handwriting instruction to enhance learning in your classroom and make it more dimensional and multisensory. 
One way we're making sure handwriting instruction stays relevant, effective, and FUN is with the Integrated Print and Digital Solution). The Integrated Print and Digital Solution is a one-stop, digital teaching platform, compatible with all interactive whiteboards and projectors, that teaches both print and cursive handwriting. The platform employs multiple multimedia features to meet multiple learning styles.
Teachers can engage students in whole-class instruction with the digital letter and number formation feature that allows pupils to come up and write letters digitally as teachers provide guidance and closely monitor.
The Integrated Print and Digital Solution also contains award-winning animations like Magic C Letters that further reinforce proper handwriting skills in a kid-friendly and highly visual way that students are sure to remember. Teachers can also use the catchy tunes and more in-depth instructional videos to strengthen their lessons.
While HITT leverages the power of technology to enhance handwriting lessons, it is designed to be used alongside the Handwriting Without Tears student student editions—not to replace actual pen to paper practice. Students still need concrete practice for a strong handwriting foundation.
The tool was designed not only to foster student success, but also to empower teachers. HITT requires little to no prep time and comes equipped with ready-to-teach lessons that align with units inside of Handwriting Without Tears student editions. Even so, the easy-to-use technology is flexible, allowing teachers to customize lessons in the way that works best with their personal classroom goals.
Students are moving further and further into the digital age, and functional handwriting is traveling right along with them. To access a 30-day free trial of the Handwriting Interactive Teaching Tool™ for your classroom, visit our website!          
In celebration of National Handwriting Day, for a limited time we're offering $15 off your order of $75* with promo code NHD1520. Click here to shop now and save!
*Promo code NHD1520 is for online use only. Total must be at least $75 before tax and shipping. One use per customer. Offer expires January 31, 2020 at 11:59 p.m. (EST). Cannot be combined with any other offer.

By Monet Stevens
Monet A. Stevens is a graduate student at Georgetown University. She has interned with several organizations across the Greater Baltimore and Washington D.C. Metropolitan area including the Smithsonian and the Surety and Fidelity Association of America. Monet is passionate about strengthening communities and empowering individuals through mass communication. She recently graduated from Towson University and moved back to her hometown near Washington, D.C. where she hopes to make a positive impact.