This year has flown by! With the holidays rapidly approaching, there's an opportunity to surprise and delight the youngest among your friends and family. So let us take the stress out of finding the perfect gift for your K-5 teacher, parent, or student!
Whether you're looking for hands-on learning ideas or digital learning games, we've curated a thoughtful list of some of Learning Without Tears' best-selling products. These gifts are sure to nurture thoughts and smiles in someone special in your life.
Gifts for the Littlest Learners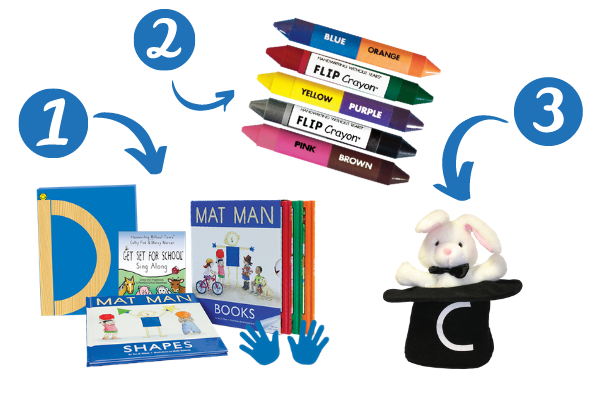 Learn the fundamentals of letter shapes while building a friendly face! Our Build Mat Man Kit includes all five essential materials you need to introduce Mat Man to your students and become fans of this hero.
A—Z for Mat Man and Me
Coming Fall 2021!
Seamlessly bring the ABCs to life while building foundational literacy skills with our new letter book series. Each of our illustrated letter books introduces a letter of the alphabet and emphasizes their associated sound through captivating, visual stories. The engaging stories in each book capture children's imaginations and expose them to social-emotional skills and diverse cultures.

You can Learn More → .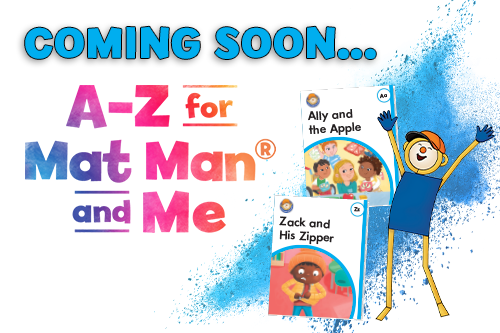 Flip Crayons
These 206 unique crayons promote proper grip and fine motor skills. And by flipping the crayon over, students can try out different colors.  
This lovable, engaging puppet helps young learners discover a fundamental element of many letters: the Magic C! 
Gifts to Help Children Learn Letters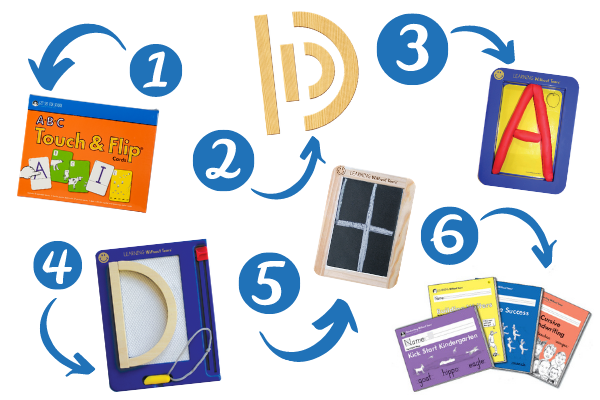 Children will flip for these double-sided cards with raised tactile letters while they learn to recognize letters and match letters and sounds.
Wood Pieces for Capital Letters
Children learn capital formations as they imitate the teacher piece by piece. Use the set for teaching size, shape, position words, and concepts, too!
It's fun for all ages to roll and cut dough snakes to make capitals and numbers! Use the blue tray with sand, shaving cream, or rice for additional practice.
Students will be amazed at their capital letter and number progress as they trace and erase with this magnetic writing tool. Works together with Roll-a-Dough Letters!
 
This simple chalkboard does wonders for young writers struggling with proper letter reversals like b and d. Add Little Sponge Cubes and Little Chalk Bits to create the hands-on Wet-Dry-Try experience!  
Student Edition (Activity Books)
With more than 30 options to choose from, we have the right activity book for your young learner. The My First Book Set is a perfect place to start! Children learn pre-writing and capitals with My First School Book, then naturally transition to lowercase letters in My First Lowercase Book.
Numbers Fun!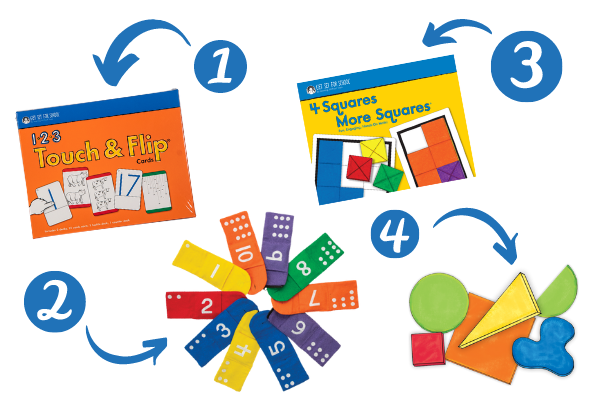 Children take on numbers with the flip of a card. The tactile, double-sided cards trace and name numbers, count, and sequence. "Flip" feature helps students check themselves and learn more easily.
Have fun with these hands-on learning materials while promoting early math skills like matching and sorting and foster fine motor skills. Tag Bags include fastener options, like zippers and buckles, along with numbers.
Try this hands-on fun for fans of Tetris! This set brings geometry to life as children slide, turn, and flip shapes to fit puzzle pieces onto 24 unique patterns.
Includes shapes and hands-on activities for geometry concepts, measurement, and patterns.
Gifts for Budding Digital Natives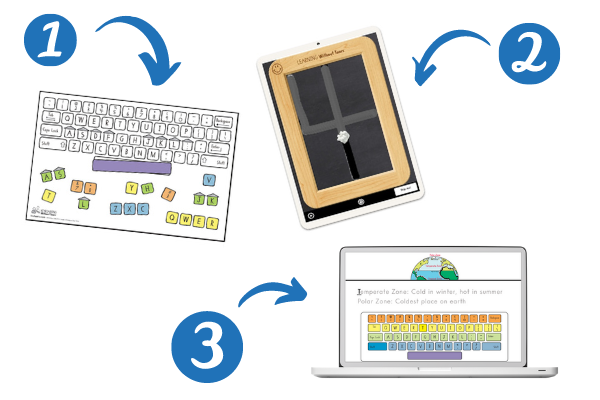 With this magnetic board and keys, children discover the keys that are under their fingers with hands-on activities, learning how to locate, match, and identify letter, number, and action keys—an important step towards building typing fluency!

Wet-Dry-Try (iPad app)
This specially designed handwriting app brings fun, multisensory learning to your iPad! Wet-Dry-Try's game-based format mirrors the hands-on experience of writing on a slate chalkboard. Students are motivated to progress through the formation of capitals, numbers, and lowercase letters in simple, step-by-step sequences.

 
3. Keyboarding Without Tears license
Help your students learn to type while having fun! Our award-winning web-based curriculum for grades K–5 teaches typing, computer readiness, online test prep, and digital citizenship.
Gifts for budding Hemingways and Rowlings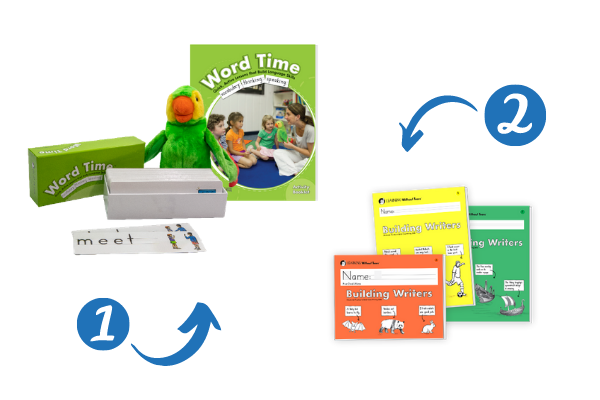 1. Word Time
Includes Squawker the parrot puppet along with an activity book filled with multisensory lessons that will boost Pre-K children's vocabulary and language skills.
This series of student editions was built with a developmental approach to writing, an intuitive design, and everything needed for supplemental writing practice all in one activity book.