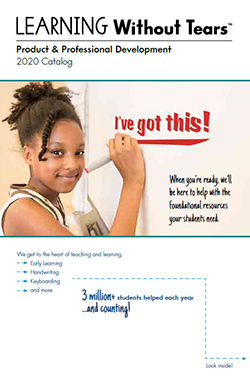 NEW!
2020 Catalog
Access your products and resources easily.
Browse, manage, and purchase digital products.
Customize your dashboard by pinning products and resources.
Discover classroom activities, assessments, webinars, and more.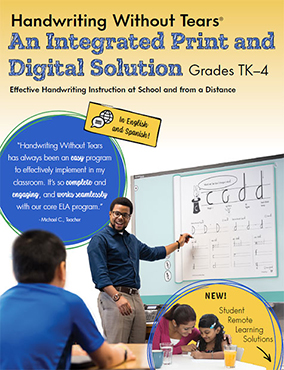 Handwriting Without Tears
Print + Digital Solution
Effective handwriting instruction at home and from a distance. 
Teacher-directed lessons.
Supports targeted instruction.
Multisensory strategies to reach every student.