Testimonials
Hear what our employees have to say about us!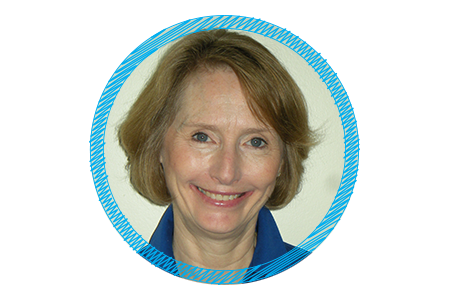 Enjoyable Place to Work
"I have been employed Learning Without Tears since 1999. In the years that I have worked for the company, I have seen many changes. Back then, the company was in Jan Olsen's basement. Eric Olsen interviewed me in Jan's kitchen dressed in shorts, a t-shirt, and bare feet. I arrived for my interview professionally dressed in a suit. When Eric called and offered me the job, he said he just had one concern: did I own a pair of jeans! Back then we all dressed very casually and pitched in and did whatever was needed to get the work done. I not only did the accounting work, I answered the phone, took orders from customers, managed employee benefits, coordinated workshops, purchased products from domestic and international vendors, and helped with facilities management among other tasks.
Over the years, the company has continued to grow, hiring many new people all over the country, expanding its product line, shipping orders all over the world, and training more parents and educators in how to use the wonderful program through its many workshops.
Learning Without Tears' mission is to make learning and teaching easy and fun by providing superior educational products, training, and promotional materials to educators and parents. I would have to say that the same spirit and passion is carried over in the way the company is managed. Management strives to make the company an enjoyable place to work with its various activities for employees: pizza Fridays, annual company cookouts, turkey fries, gift exchanges, and sports tickets. Casual dress is still the rule, but shoes are now required!"
Elise Kelly
Accounting, Accounting Manager
Diverse in Cultures and Backgrounds
"I work in the Operations division of Learning Without Tears, in our Gaithersburg, Maryland office.  As Order Processing Supervisor, I manage a small, talented team that with passion and efficiency processes orders and works with other areas of the company facing diverse customer's situations.
In this unique team environment, I practice critical thinking, decision making, organizational skills, and effective communication to improve the process.
Our team is very diverse in cultures and backgrounds. I find interest and love in this company that helps customers with educational material and promotes an equal opportunity and future for all employees. My role as a supervisor has many faces, but the most important is keeping the spirit of unity. I make sure that everyone has support and feel they are an important part of Learning Without Tears. Helping us to grow personally and improving our careers plays an important part in helping expand the organization.
It was a pleasure to start helping with something that has to move forward and doing any task big and small. The time, the positive thinking, the virtues of the people that put together the strategies, the faithful customers and advocates, helped the program be a valuable tool for education."
Sergio Martinez
Operations, Order Processing Supervisor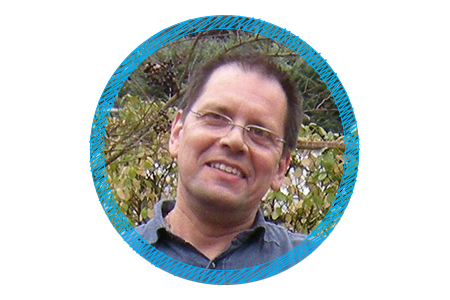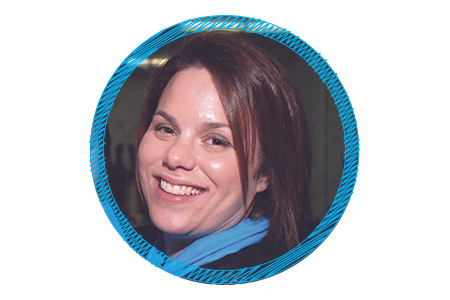 Daily Enthusiasm
"Learning Without Tears is truly a labor of love!  I began working for the company in May of 2010.  Since that time, I along with the company have grown and changed.  One thing that remains the same is our collective desire to help children, from Pre-K to 5th grade, succeed in the classroom with one of the most fundamental skills-communication. 
Fortunately, the team at Learning Without Tears is filled with incredibly dedicated and talented people who truly love what they do and enjoy coming to work every day.  I am always blown away by the talents of my co-workers.  I will never forget my very first Pre-K and Handwriting Without Tears workshop in Houston. I can truly say it was the most exciting professional development I had ever attended. I went right back to the hotel room that night to work with my own little girl, Sophia, a PreK student at the time. The proof as they say was in the pudding. Sophia couldn't wait to touch and play with every product I showed her. Needless to say I was hooked.
Currently, as the National Sales Manager of our New Business team, every day is truly a new adventure and sometimes I have to pinch myself because I can't believe how lucky I am to wake up and do what I do every day."
Tara DeSatinago
Sales, National Sales Manager – New Business
Great Company to Work for and Grow With
"I began working at Learning Without Tears (LWT) in 2003. LWT offered me the flexible scheduling that I was looking for to find balance between my career and my young family. It was not long after I began working at LWT when I really started believing in the company and the impact its products could have on children's handwriting. I also discovered that LWT was quickly catching on with its customers and audience.
When I began at LWT, I was not sure how my career path would develop and change. I started as a LWT Sponsored Workshop Coordinator, which meant that I researched and booked workshop at various destinations (e.g., hotels, universities, conference centers) across the United States where LWT held its workshops.
After a few years of being a LWT Sponsored Coordinator, I had the opportunity to become a School Sponsored Coordinator. In this position, I was able to work directly with the school sponsors to organize workshops at their schools or organizations and speak with them frequently regarding their handwriting needs. 
Currently, I am the Workshop & Professional Development Operations Manager, which means I oversee the coordination and processes for both the LWT Sponsored Workshops and School Sponsored Workshops.
I am extremely grateful for the knowledge and support I have been given and glad to have been able to work on the LWT Workshop team. It has been and continues to be great company to work for and grow with, all while making a positive impact on the many schools and young students that use LWT's products."
Lori Breckenridge
Workshop Operations, Workshop & Professional Development Operations Manager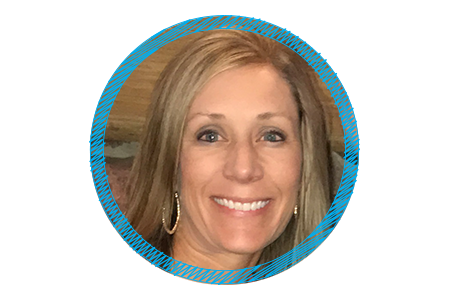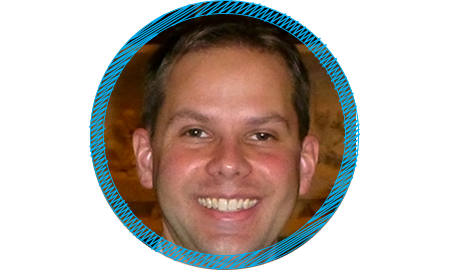 Welcoming Environment
"I joined Learning Without Tears in August of 2014 at the Cabin John office in Maryland. I wasn't sure what to expect since this was a new position within the company. I was greeted with open arms and a welcoming environment, which helped ease any insecurity I had. There is a real sense of family here and importance on company functions and activities to forge relationships.
We have a very talented design group and a great working fun relationship. Being a designer it's important to have chemistry with fellow designers, as collaboration is very important. I feel I have blossomed more in my first year than I did several years at other companies as I am allowed to share ideas and run with them with little interference.
I am delighted to be part of such an important mission with Learning Without Tears. As I learn and grow with the company I appreciate the impact I can provide making our products and services better."
Jacob Rath
Creative, Sr. Interactive Designer
Very Rewarding
"I began working for Learning Without Tears in December 2012 as the Workshop Registrar. I learned so much in this role about our National Workshops along with the curriculum! I love hearing from customers about how much they love the program and workshops.
Learning Without Tears has given me the freedom to grow professionally. I am now the Sr. Territory Manager for our Retention and Upsell team. I get to work with districts and schools in the western half of the country and am the team lead for our CRM. I am always learning from my peers and our leadership team and I truly feel like a valued member of the company. Learning Without Tears is always growing and looking for ways to get better. Not only does LWT continuously work to provide the best curriculum for the students we serve but also offers a great environment for employees to work in. Yearly functions such as the Company Picnic, Turkey Fry and Yankee Swap allows for employees to get to know each other on a personal level.
It is very rewarding to work for a company that cares about the customers we serve and is always looking for ways to empower its employees to grow and to take risks. I look forward to what my future holds at Learning Without Tears."
Kaela Smith
Sales, Sr. Territory Manager – Retention & Upsell