Readiness & Writing
Multisensory Components
Readiness & Writing has a comprehensive set of hands-on writing readiness products that help make instruction lively and fun for Pre-K students. Each product helps drive activities and lessons that make learning to write a memorable experience.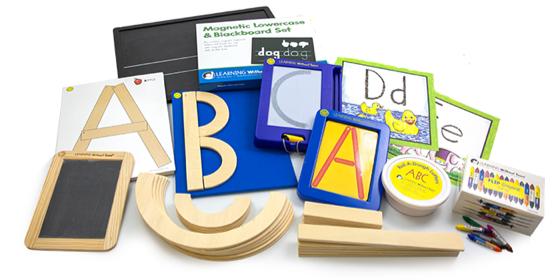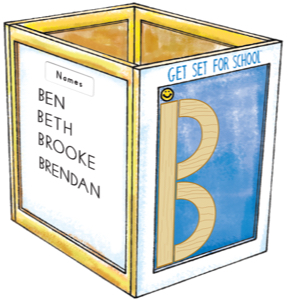 Sound Around Box™
Each side of the Sound Around Box provides interactive activities to build readiness fundamentals: letters, rhyming, syllables, listening, cooperation, and more! Students can build letters, fill in the box with familiar items to teach the beginning sound of the item's name, and picture tiles help teach rhyming words, compound words, and syllables.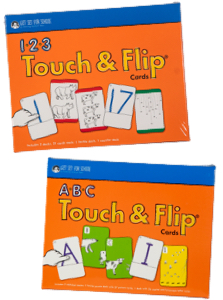 Sound Around Box™
Perfectly designed for the hands and minds of young learners, these doublesided cards provide a wealth of multisensory learning experiences. Activities reinforce good letter and number formation, recognition, and memory. Children can self-check their work by flipping cards as they assemble pictures of animals.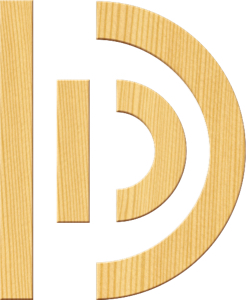 Sound Around Box™
Four basic wood shapes help young learners assemble capital letters: Big Line, Little Line, Big Curve, and Little Curve. Used in teacher-directed play, students learn size, shape, and positional concepts. Once they're ready to build letters, they use the pieces to assemble the shapes into letters on the mat or Letter Cards.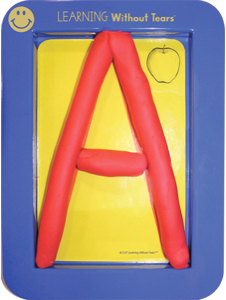 Roll-A-Dough Letters®
This intuitive activity helps children build hand and finger strength while learning to recognize and build capital letters and numbers. The blue tray is uniquely designed with a familiar smiley face to guide children to start at the top, helping them to avoid eliminating pesky reversals.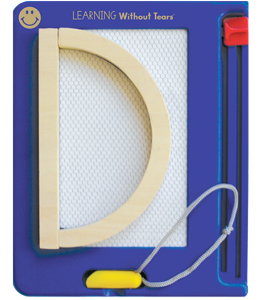 Stamp and See Screen®
This fun tracing activity helps children learn to build their capitals, step by step. Young learners stamp and learn letters by using magnetic pieces: Big Line, Little Line, Big Curve, and Little Curve. Tracing the letters with the magnetic chalk is a first step toward writing the letter with strokes. When they're ready, they can progress to tracing the letter on a blank screen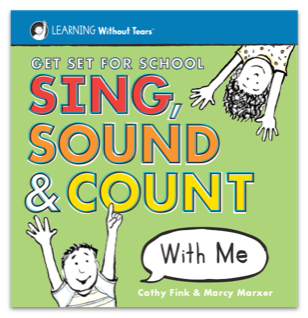 Sing, Sound & Count With Me Music Album
Kids dance and sing along in this album, filled with fun songs about math and literacy. Teachers will find favorite tunes and finger plays to use during circle time and throughout the day.
Aligned to ESSER and ESSA
Get Set for School is eligible for educational grants and funding. The program meets ESSA's Promising evidence criteria, with materials aligned to ESSER funding's allowable activities.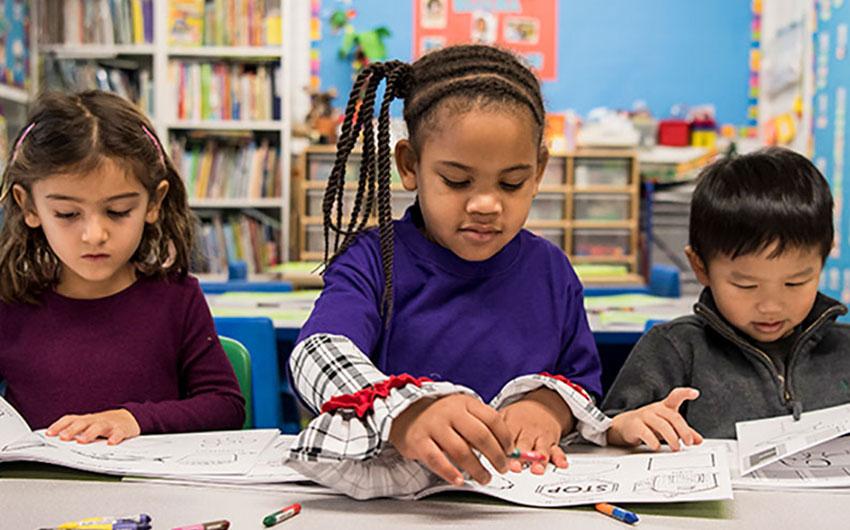 Popular Products & Courses
TESTIMONIALS
"The intertwined connections to real world, real life and all the learning modalities facilitate learner success."
Vanessa Brown, B.A., M.Ed.
Retired Assistant Principal and ELA Coordinator


"With the implementation of the teacher's guide, activity books and manipulatives, Pre-K teachers have the tools they need to successfully prepare young children for kindergarten."
Schronda McKnight-Burns M. Ed.
Assistant Director of Early Childhood Education


"The active teaching really brings the workbook to life by adding in different interactive learning strategies and activities on each page."
Lanor Payne, Ph.D
Director of Early Childhood


"Our students have used Keyboarding Without Tears for years. This program goes beyond nurturing students' typing skills. It gives them the confidence with technology they need to truly succeed today."
Mary Toomey
Assistant Superintendent