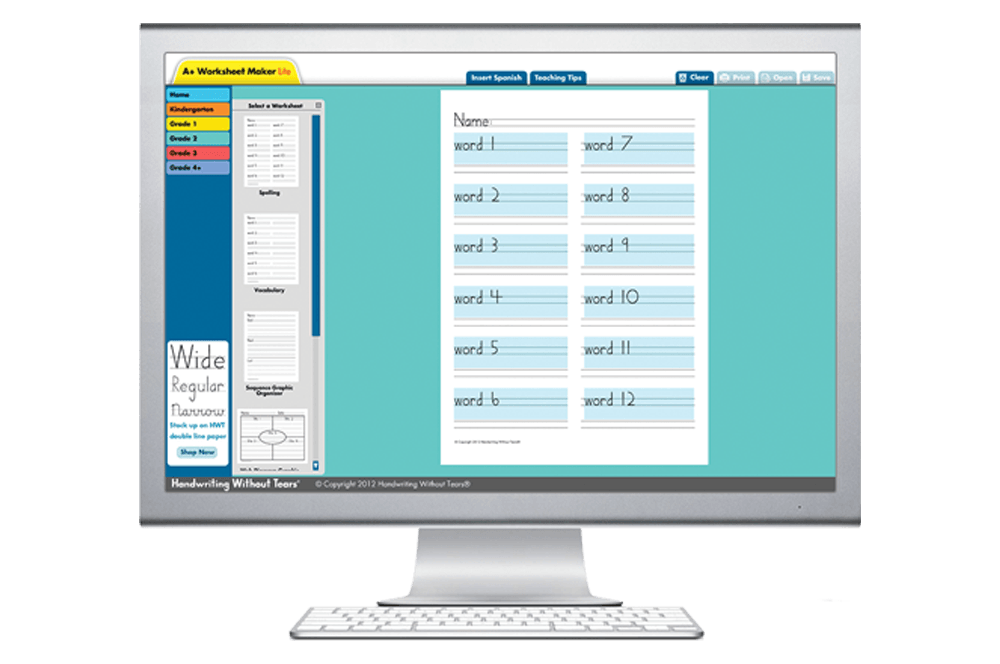 A+ Worksheet Maker Lite
Create your own worksheets using the unique Handwriting Without Tears font and double lines to send home with children.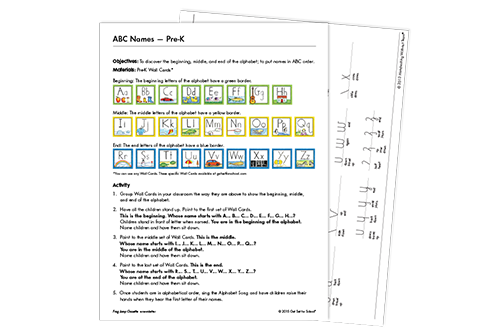 Favorite Activities
These activities represent teacher and OT favorites from our resource library. Print these downloads to send home with the children in your class.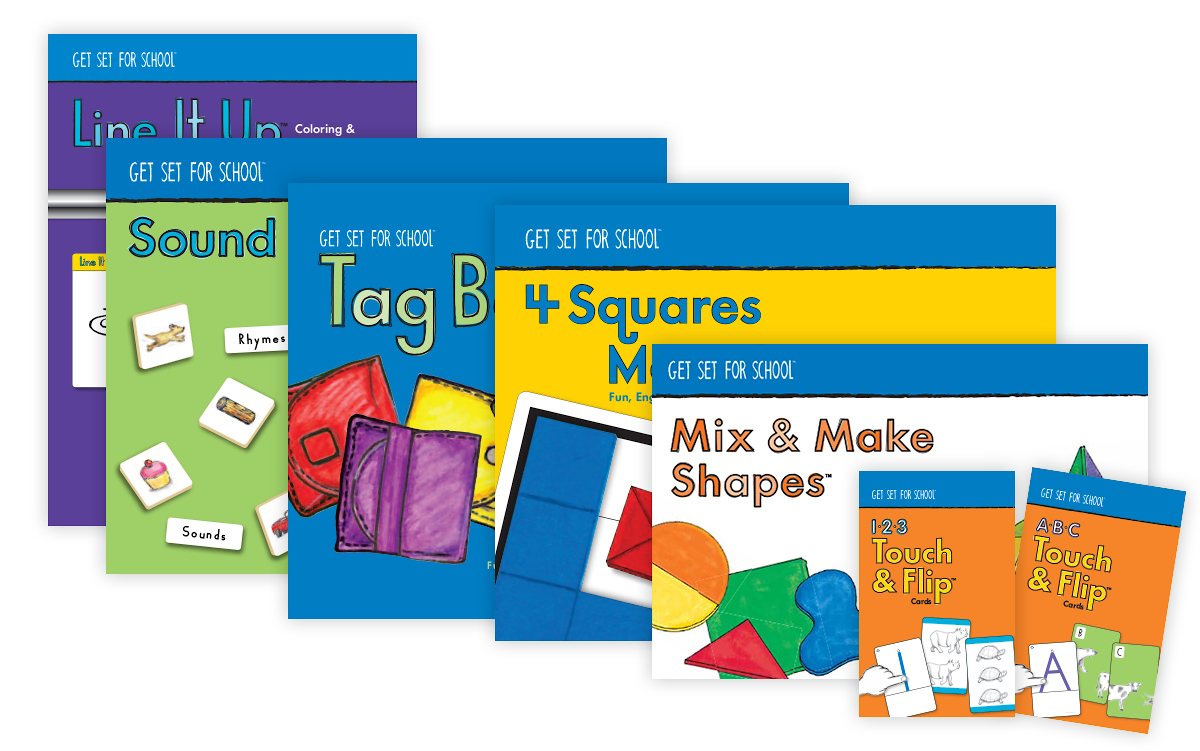 Free Pre-K Activity Booklets
Download and try our favorite activities from our Get Set for School Pre-K Program.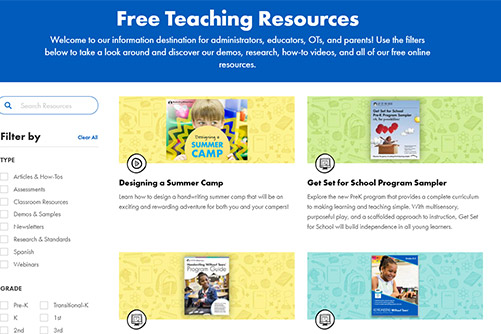 Resources Library
Explore our library of free webinars, activity downloads, and more – available in English and Spanish!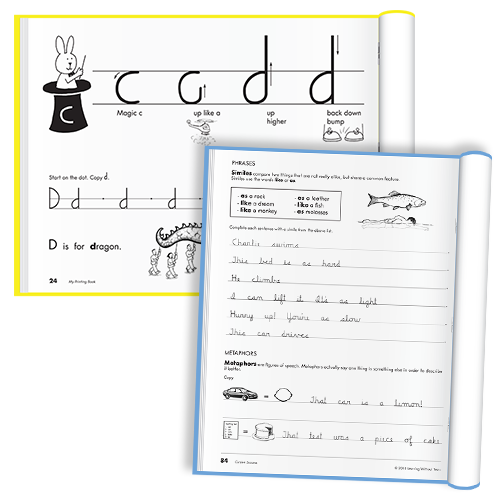 Workbook Sample Pages
The Handwriting Without Tears workbooks for grades Pre-K through 5 help children master handwriting, whether at school or at home.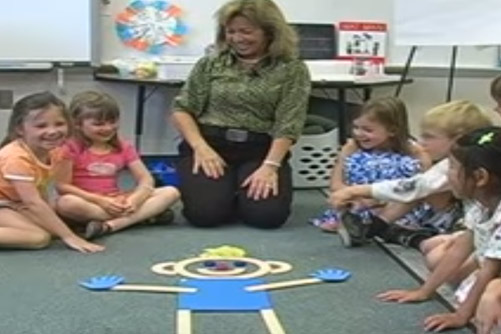 Sample Lessons
You'll find video tutorials on everything from teaching children to write their names to mastering grip on our YouTube channel.