The Programs
Each of our programs provide developmentally appropriate, multisensory instruction that promote strong foundations for future academic success.

Early Learning
Our early learning program, Get Set for School, uses the most relevant research about how young children learn best so they can be prepared for kindergarten.

The proven, award-winning strategies are an asset and an easy addition to any school or district.

It's easy to implement Get Set for School in your school. The program was designed to be flexible and aligns perfectly with other curricula and state-specific Pre-K standards. Educators find it easy to teach from day one.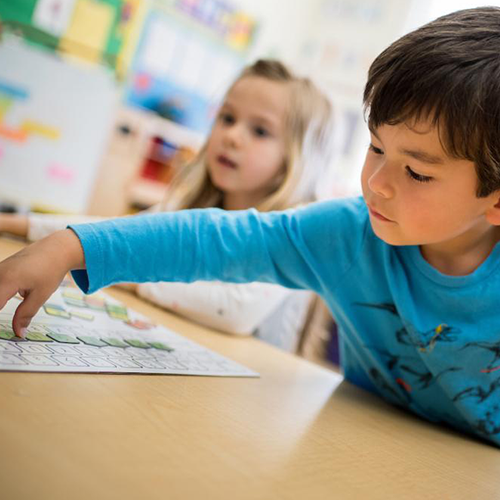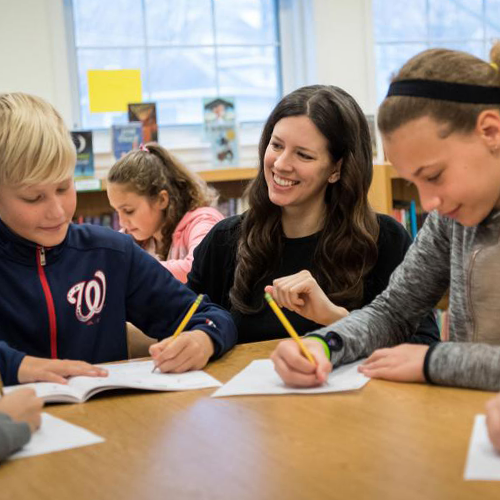 Handwriting
Handwriting Without Tears provides quick, effective lessons in handwriting that promote better academic success in all subjects. Districts choose Handwriting without Tears because it works for all children.

Children with fluent handwriting have more time to think about the content of their writing, resulting in improved communication skills and raised test scores. Handwriting Without Tears uses proven methods from years of innovation and research. The developmentally appropriate instruction and multisensory strategies empower children of all learning styles to master handwriting as an automatic skill.

It's easy to implement Handwriting Without Tears in your school or district. The curriculum was designed to be cost-effective, efficient, and easy to start. This allows your educators to get started immediately and continue with ongoing, year-round support.

Keyboarding
Keyboarding Without Tears provides an innovative approach to typing and includes digital citizenship and online test prep instruction.

To prepare students for the digital requirements of school, districts choose Keyboarding Without Tears as their complete digital communication package.

The program offers many flexible implementation options that help make set up easy and effective.

Plus, the program is a proven success with students significantly improving technique and accuracy on the keyboard—all with engaging lessons that cover social studies, science, and more.