Join us for two new webinars! Our Pre-K Assessments webinar and Screening for Success webinar ensure that, no matter what grade level you teach, you'll be prepared to evaluate your students in the fall!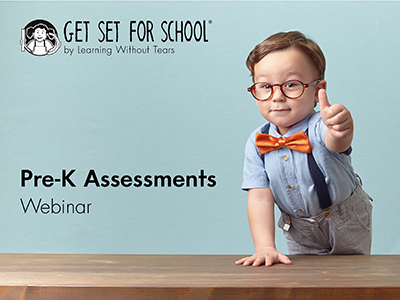 Pre-K Assessments
On Demand
Informal Pre-K Assessments are a powerful tool in identifying your students' progress, discovering areas that need attention, and providing insight in to how you can adjust your curriculum to meet all of your students' needs. Pre-K Assessments enable you to assess your children holistically in the areas of writing, language, literacy, and math and offer a way to communicate your students' progress.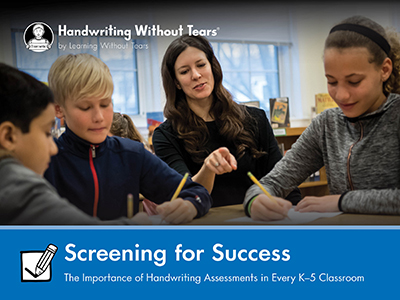 Screening for Success
The Importance of Handwriting Assessments in Every K–5 Classroom 
On Demand
Today's students need to be explicitly taught handwriting to succeed as writers inside and outside of the classroom. When teaching handwriting and writing, assessments are a powerful tool for educators that provide insight into their students' baseline, progress, and areas that need remediation. Assessments go beyond the scope of just identifying students struggling and provide an individual or whole-class view of students' developing writing skills. Teachers can use assessments to structure instruction, provide remediation, and identify strategies that are or are not working in their classroom. Assessing students leads to overall success for both teachers and students.